IP Phones & VoIP Phones – same-day delivery available. Just make sure the product you want is in stock. Choose products to buy from the comfort of your home and have them delivered to your address, to an AlzaBox, or to one of our stores. Learn more about why shop on Alza.cz.
Continue
7 reasons to shop for IP Phones & VoIP Phones on Alza.cz
We have a wide network of stores across the Czech Republic, where we follow all hygiene measures, as well as contactless AlzaBoxes (pick-up points).
You can see the availability of each item right away. Don't forget that we deliver on weekends too.
We accept most payment methods, including contactless and cryptocurrency.
You can easily return or exchange your product at any of our AlzaBoxes.
Need assistance? Our customer support is available 24/7.
We complement our range with accessories and additional services.
You'll find all the essential information for each product, and for some, user reviews to help with your selection.
What to consider when choosing IP Phones & VoIP Phones?
If you're planning to get IP Phones & VoIP Phones, there are a few aspects that can help you choose the right product. In the left menu, you can use the parametric filter to narrow down the selection to match your preferences. We also recommend sorting by popularity or price.
Make your selection easier. Click through our pre-made filters for the category: IP Phones & VoIP Phones
Are you looking for the best IP Phones & VoIP Phones? Browse products sorted by popularity, or consult the reviews from other users.
Cheapest vs. most expensive IP Phones & VoIP Phones
If you are looking for products based on price, you can browse the lowest priced IP Phones & VoIP Phones, or choose to sort by price from highest to lowest.
Hide description
Best Sellers
1.

VoIP Phone - Q, graphics display, support for up to 6 SIP accounts, battery power, contact address
2.

3.

VoIP Phone - desktop, graphics 2,3" display, support for up to 2 SIP accounts, mains power supply, PoE, 2× RJ-45, contact address, speed ​​dial, show missed events, handsfree headsets, caller ID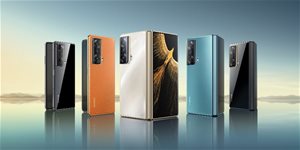 Honor
Honor Magic Vs (PREVIEW): Skládací Honor konečně míří do Evropy
Telefon Honor Magic Vs je skládací telefon formátu knížky, nástupce modelu Magic V, který byl v Číně oznámen na začátku roku. Novinka však nyní míří také do Evropy. Kromě dvou OLED panelů a ultralehkého kloubu telefon nabídne také špičkový čipset Qualcomm Snapdragon 8+...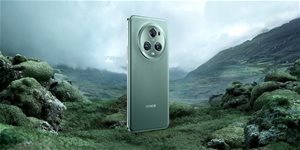 Vyzkoušeli jsme nový Honor Magic5 Pro, vybavený telefon, který se chlubí fotoaparáty, výdrží baterie i svým výkonem. Jak se ukázal v praxi? Jaké jsou jeho silné stránky a kde jsou jeho slabiny?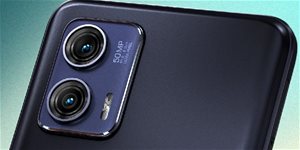 Motorola Moto G73 5G vstupuje do obsáhlejšího segmentu smartphonů do 10 tisíc, u kterých je potřeba počítat s případnými slabšími stránkami. Má je i Motorola Moto G73 5G?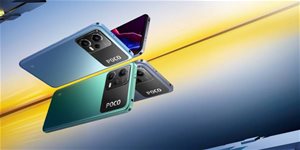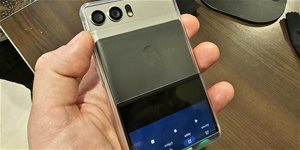 Motorola Rizr je unikátní koncept telefonu, který si mohli návštěvníci veletrhu MWC 2023 v Barceloně podrobně vyzkoušet. Ukazuje trochu jiný pohled na ohebné displeje, který zaujal jak recenzenty, tak širokou veřejnost. Panel Motorola Rizr se totiž dá vyrolovat. Jak...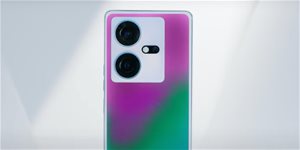 Personalizace telefonu se dostala na další úroveň. Tecno nás chce přesvědčit, že jeho řešení pro zbarvení plochy má smysl. V čem spočívá?
IP Phones & VoIP Phones
In the category IP Phones & VoIP Phones on Alza.cz, we currently have a total of 11 products, which you can easily buy online and get quickly delivered. See all of your purchases and make orders on our easy-to-use app.
IP Phones & VoIP Phones – proved brands
Check out products sorted by price starting with the lowest price in the category cheap IP Phones & VoIP Phones
Find products sorted from the most expensive to the cheapest in the category most expensive IP Phones & VoIP Phones
Check out products sorted by price starting with the highest price in the category best sellers, best IP Phones & VoIP Phones
You'll find products sorted by reviews starting from the highest ranked in IP Phones & VoIP Phones reviews