Acer: Pokročilé technologie a kvalitní elektronika
Tajwanská společnost Acer je mezinárodním výrobcem kvalitních notebooků, projektorů, monitorů, PC sestav, tabletů a mobilních telefonů. Pro běžné uživatele jsou k dispozici produktové řady notebooků a počítačů Acer Aspire a Extensa, zatímco nároční hráči sáhnout po řadě herních počítačů a notebooků Acer Predator. V široké nabídce nalezneme také projektory, elegantní monitory pro práci i zábavu a spolehlivé mobilní telefony a tablety s vynikající optikou Panomorph.
Acer
Acer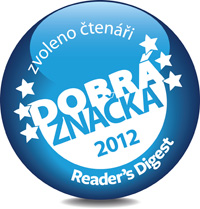 Společnost Acer zná snad úplně každý, málo kdo však už ví, že Acer není na trhu IT žádný zelenáč, ale gigant s třicetiletou tradicí, který najdete v každé zemi světa. Acer patří mezi největší asijské společnosti vůbec a v oblasti IT je čtvrtou největší na světě.
Založení značky Acer
Celé to začalo v roce 1976, kdy Stan Shin založil malou firmičku o jedenácti lidech pojmenovanou Multitech, která se zaměřila na výrobu polovodičových součástek. Z počátku se společnost věnovala i výuce a školení v oboru mikroprocesorů a tak není divu, že jejich první komerčně úspěšný výrobek - MicroProcesor, byl právě z této oblasti. Další výrobky Aceru se však staly klony Apple a IBM PC a díky velké oblibě svých výrobků Acer ovládl v osmdesátých letech celý asijsk sý trh obchodními řetězci AcerLand.
Notebooky Acer
Za celou dobu své existence prožil Acer lepší a samozřejmě i slabší chvilky. Dnes je však v plné síle a přináší mnoho kvalitních produktů ze širokého portfolia. Notebooky Acer jsou schopny nabídnout maximální výkon za nejlepší možnou cenu! Ne náhodou jsou proto nejoblíbenější v celé Evropě.
Acer v Evropě
Brand Acer byl do přelomu 20. století mimo Asii prakticky neznámý. Na Evropském trhu jste se však mohli setkat s jejich výrobky pod označením zvučných jmen jako HP a DELL. Aby se při expanzi společnosti Acer do Evropy nezačaly na trhu objevovat některé produkty duplicitně, byla v roce 2000 založena společnost Wistron, která co by samostatná společnost masivně vytváří produkty pro mnoho významných světových výrobců. Je proto velmi reálné, že i když přímo na Vašem notebooku nemáte logo Acer, přesto byl v továrně Aceru vyroben!
Produkce hardwaru a multimédií
V roce 2001 došlo k druhému významnému dělení společnosti. Divize pro komunikaci a multimédia se osamostatňuje pod značkou BenQ. Acer si tak dle oficiální zprávy měl ponechat výrobu notebooků, počítačů a LCD a nově vzniklá společnost se měla začít věnovat komunikaci a zábavě. Dnes je již situace diametrálně rozdílná a obě firmy si v mnohém konkurují. Ať už se jedná o monitory, projektory, notebooky či další počítačové příslušenství.
Was this information useful?
This form is for collecting Feedback Only. If you have any other inquiries, please our Customer Care team here.
Is something missing or displayed incorrectly? Let us know your suggestions so we can improve the website and customer experience.
Enter product name
Note (link, Part number etc.):