Sanders are suitable for sanding wood, metal, plastics, and building materials. Besides grinding, some grinders and sanders can also cut.
Continue
Common types of sanders and grinders
Angle grinders
Also known as side grinders or disc grinders. Certain angle grinders, depending on their speed range and the discs you use, can be used for both sanding and cutting. They can sand or cut wood, masonry, concrete, plastics, metals, and tiles.
Orbital sanders
These are mostly used for fine sanding, especially for sanding wood or removing varnish and paint. They use a sanding disk that spins while moving simultaneously in small circles. For a comfortable use, the handle is usually protected by anti-vibration dampers. Orbital sanders come in rectangular (ideal for large, flat surfaces) and delta shapes (for smaller areas, corners and edges).
Belt sanders
Belt sanders are designed for sanding wood, plastics, and metals. Because they have a rather aggressive action, they are normally used only for the beginning stages of the sanding process. They are perfect for sanding flat and large surfaces.
Random Orbit sanders
Because they leave no traces of sanding, random orbit sanders are ideal for the final stages of the sanding process. They also provide excellent results on curved surfaces, e.g. car bodies.
What to look for when choosing a grinder or sander?
Motor power
If you plan to grind hard materials (metal, hardwood, etc.), use coarse sandpaper, or sand large surfaces, choose a model with a higher wattage. That will ensure that the grinder won't overheat and jam.
Dust collector or dust extractor
In order to maintain a clean working environment, some grinders enable to connect a vacuum cleaner, others feature a built-in dust collector.
Types of grips
Two-Handed Sanders - tend to be more powerful and heavier. Designed primarily for sanding horizontal surfaces.
Single-Handed Sanders - easy to control with one hand. Typically used for sanding smaller areas, corners, and edges. They tend to be less efficient.
Weight
In the case of single-handed models, low weight is an advantage that facilitates control. With two-handed models, heaviness can be useful. Because they are mostly used for sanding horizontal surfaces, the heavier sanders should do the sanding with their own weight and it shouldn't be necessary to press down with them on the surface.
Hide description
Was this information useful?
This form is used only for evaluating the information in the description above.
If you have any question about our products, services, transport or any other request, please contact our customer support.
What should be improved? Is anything missing here? Is anything wrong? Share it with us.
Best Sellers
1.
Angle Grinder with power of 720W, disc diameter: 125mm, max speed: 11000 RPM, additional handle, weight: 1800g
2.
Angle Grinder with power of 720W, disc diameter: 125mm, max speed: 11000 RPM, additional handle, weight: 1900g
3.
Orbital Sander - power consumption of 250W, maximum speed of 12000 RPM, speed regulation and dust filter, weight: 1300g, sandpaper and anti-dust bag included in package
Sanders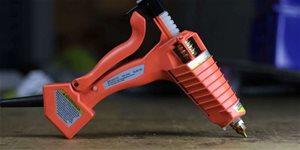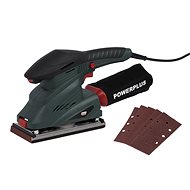 POWP5020 - Vibrační bruska 250W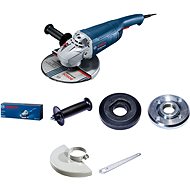 Bosch GWS 9-115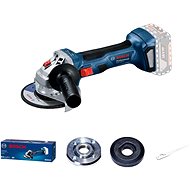 Bosch GWS 180-LI solo v kartonu
Electric belt and disc sander 370 W 150 mm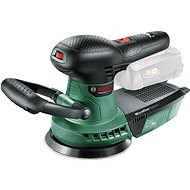 Bosch AdvancedOrbit 18 Li (bare tool)
Sanders
In the category Sanders on Alza.cz, we currently have a total of 309 products, which you can easily buy online and get quickly delivered. See all of your purchases and make orders on our easy-to-use app.
Enter product name
Note (link, Part number etc.):
Check out products sorted by price starting with the lowest price in the category cheap sanders
Find products sorted from the most expensive to the cheapest in the category most expensive sanders
Check out products sorted by price starting with the highest price in the category best sellers, best sanders
You'll find products sorted by reviews starting from the highest ranked in sanders reviews