Trunk trays protect the trunk of your car from moisture and dirt. Trays are moulded to match car models, so make sure to choose one manufactured specifically for your vehicle.
Continue
What else should you know before buying a car trunk
Material
Rubber tray - sturdy and portable, as you can easily roll it up and carry away to give it a wash. On the downside, rubber trays tend to be heavier and the soft protective lip means they cannot be very deep.
Plastic tray - light and can have a higher protective lip. Conversely, you cannot roll it up, making it more difficult to carry. May crack under heavy load.
Surface finish
Non-slip - slightly more expensive, but the things in your trunk will stay in place even during more risky driving.
Classic (without a non-slip layer) - cheaper, but with more aggressive driving the things in your trunk will shift and slide all over the place.
Lip height
Small (3 cm) - if you are carrying a larger amount of wet or snow-covered equipment, the water may spill over the lip when you are turning corners.
Medium (3-6 cm) - the water is unlikely to spill over the lip even in sharp turns.
Large (more than 6 cm) - no risk of spilling even when carrying a large amount of wet equipment.
Hide description
Was this information useful?
This form is used only for evaluating the information in the description above.
If you have any question about our products, services, transport or any other request, please contact our customer support.
What should be improved? Is anything missing here? Is anything wrong? Share it with us.
Best Sellers
1.
anti-slip material, size 100 x 120cm
2.
Trunk Tray - for SKODA OCTAVIA IV Combi (5E5, 5E6) (ESTATE) [11,12-], rubber, made to measure, with non-slip finish and raised edge, washable
3.
Trunk Tray - for ŠKODA OCTAVIA II Combi (1Z5), plastic, made to measure, with non-slip finish and raised edge, washable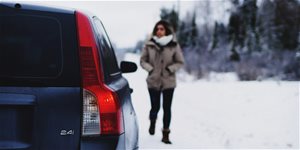 Boot Trays
In the category Boot Trays on Alza.cz, we currently have a total of 1892 products, which you can easily buy online and get quickly delivered. See all of your purchases and make orders on our easy-to-use app.
Boot Trays – proved brands
Enter product name
Note (link, Part number etc.):
Check out products sorted by price starting with the lowest price in the category cheap boot Trays
Find products sorted from the most expensive to the cheapest in the category most expensive boot Trays
Check out products sorted by price starting with the highest price in the category best sellers, best boot Trays
You'll find products sorted by reviews starting from the highest ranked in boot Trays reviews