V této kategorii naleznete přístroje, které vám umožní vytvořit dokonalý účes. Vedle klasických fénů naleznete v nabídce kulmy, kulmofény a elektrické natáčky pro vytvoření bohatých vln. Naopak pro dokonale rovný a hladký účes sáhněte po žehličce na vlasy. Vytvoření netradičních účesů pak nabízí krepovačky a copánkovače.
Continue
Fény
slouží k vysoušení mokrých vlasů
některé fény umožňují i foukání studeného vzduchu pro fixaci účesu
mohou být s různými nástavci pro vytvoření specifického účesu
cenové rozmezí: 200 až 5 000 Kč
Kulmy
k vytvoření loken
mohou být ruční nebo automatické
cenové rozmezí: 300 až 3 000 Kč
Kulmofény
spojují funkci fénu a kulmy
mohou mít více nástavce pro různě veliké lokny nebo pro uhlazovení účesu
cenové rozmezí: 200 až 2 500 Kč
Elektrické natáčky
alternativa ke klasickým natáčkám
účinnější a rychlejší natočení vlasů
cenové rozpětí: 250 až 1 900 Kč
Žehličky na vlasy
k narovnání vlasů
žehličky se zaoblenou hranou mohou složit i k vytváření loken
cenové rozmezí: 150 až 2 700 Kč
Krepovačky
slouží k vytvoření malých vlnek a k dosažení bohatého objemu
bývají často součástí stylingových sad jako jeden z nástavců
cenové rozmezí: 950 až 1 400 Kč
Copánkovače
slouží k rychlému zapletení vlasů a tím usnadňuje vytvoření jedinečných účesů
bývá v kombinaci s vlasovými doplňky (gumičky, sponky, ...)
cenové rozmezí: 200 až 1 000 Kč
U přístrojů využívající teplo k úpravě vlasů doporučujeme vybírat přístroje s regulací teploty, která snižuje riziko poškození vlasů. Užitečná je i funkce ionizace, která snižuje krepatění vlasů a dodává jim lesk.
Hide description
Was this information useful?
This form is for collecting Feedback Only. If you have any other inquiries, please our Customer Care team here.
Is something missing or displayed incorrectly? Let us know your suggestions so we can improve the website and customer experience.
Best Deals
1.
Trimmer multifunctional, 14v1 for dry and wet use, 3 beard trimming attachments - 1, 2 and 3-6mm, detailed beard trimmer, precision planer shaver, 3 hair clipper 9, 12 and 15mm, hair clipper nose and ears, 2 hair clippers on the body 3 and 5mm, body shaving head, life cut dual-cut self-sharpening blade, full metal body, watertight, lasting 180min / 1h charging + fast charge per 1 cut in 5min, LED charge indicator, accessories: travel pouch
2.
Hair trimmer - Hair clipper, DualCut technology, 1 hour charging time, 90 minutes running time, 24 adjustable lengths 0.5-23mm, titanium blades
3.
Trimmer - multifunctional, electric, for dry and wet use, 3 extensions for beard trimming 1/2/3/4/5/6mm, detailed beard trimmer, precision planing shaver, 3 hair clippers 9/12/15mm, trimmer attachment nose and ears hair, 2 hair clippers for 1/3mm body hair, dual cut dual-cut self-sharpening blades, operation time 80m, travel sleeve
Péče o vlasy
Chtěli byste vlasy zdravé a lesklé i přesto, že si je často fénujete, žehlíte nebo kulmujete? Chcete...
Žehlicí kartáč Rowenta CF5820F0 Power Straight je speciální kartáč na vlasy, jehož úkolem je zkrotit...
Automatické kulmy jsou oblíbenou inovací klasických kulm a získaly si zákazníky po celém světě...
Není fén jako fén. Klasické fény mokré vlasy účinně vysuší, ale bohužel je zvládnou také nehezky poškodit...
KIEPE Zero Estremo PRO
KIEPE Zero Estremo EVO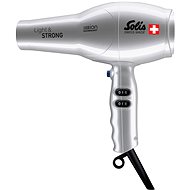 Solis Light & Strong, Silver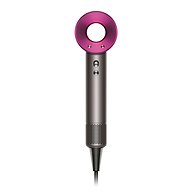 Dyson Supersonic grey/fuchsia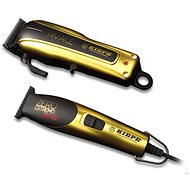 KIEPE COMBO BAD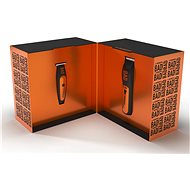 KIEPE COMBO GOLDEN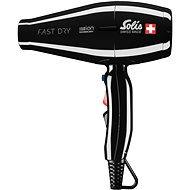 Solis Fast Dry, black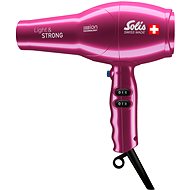 Solis Light & Strong, Pink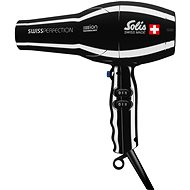 Solis Swiss Perfection, black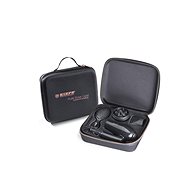 Kiepe Pure Rose Travel Kit Set
Péče o vlasy
In the category Péče o vlasy on Alza.cz, we currently have a total of 502 products, which you can easily buy online and get quickly delivered. See all of your purchases and make orders on our easy-to-use app.
Enter product name
Note (link, Part number etc.):