Sports headphones are suitable for anyone who wants to enjoy their favourite music while playing sports. They are compact, lightweight and some have a specially shaped design. What sports headphones should I choose?
Continue
How to Choose the Best Sports Headphones?
When choosing sports headphones, focus on the type, design, connectivity and other useful features.
Types of Sports Headphones
We divide sports headphones into four main categories.
Running headphones provide occasional and frequent runners with IP sweat protection and added comfort. You can find running headphones in various designs, including ear loop, bone conduction and True Wireless.
Bone conduction headphones are a versatile and innovative newcomer on the market. They combine a stylish design with comfort and balanced ambient sound reduction.
Sports headphones with an MP3 player are full-featured devices consisting of headphones and a music player.
Sports wireless headphones are suitable for all sports as they allow much greater freedom of movement.
i
Have a look at Apple headphones to find sports headphones and accessories from Apple.
Sports Headphones Design
Sports headphones are divided into five types according to design and construction.
Earbuds sit loosely in the ear, don't isolate ambient noise well and are not always comfortable.
Canalphones are inserted directly into the ear canal and provide superior comfort thanks to silicone inserts.
On-ear headphones feature soft padding, offering a balance between comfort, quality and sound isolation.
Over-ear headphones provide near-perfect isolation of ambient sounds but they can make you more sweaty.
Ear loop headphones include a clip, hook or bridge for a secure in-ear fit.
We do not recommend headphones with a head bridge for runners, as they tend to bounce while running.
How to Connect Sports Headphones
There are two main ways of connecting sports headphones, each with its own advantages and disadvantages.
Wired sports headphones sound better compared to similarly priced wireless headphones but don't offer as much freedom of movement.
With no cable, wireless sports headphones provide freedom of movement. They have a built-in battery and must be recharged.
i
Bluetooth sports headphones without a single cable? True Wireless headphones operate and charge without needing a single cable, making them one of the best wireless sports headphones on the market.
Useful Features and Technology
Many headphones have added features that you may find useful.
NFC technology in Bluetooth headphones makes connecting to your playback device faster and easier. Just bring the headphones and player together, and they will instantly pair.
ANC or Active Noise Cancellation technology filters out ambient noise so you can focus on the music.
Volume and track controls located on the headphones or their cable make controlling playback easy.
A built-in microphone allows you to make phone calls without removing your headphones.
Interchangeable earbud tips help you find the perfect size.
Support for AptX and AAC codecs in Bluetooth headphones ensures higher sound quality.
A detachable cable gives you the option of choosing between connecting via a cable or wirelessly.
Some headphones with a microphone also support your phone's voice assistant (Siri/Google Assistant), allowing you to get a quick overview of your day or switch songs with voice commands.
Hide description
Was this information useful?
This form is used only for evaluating the information in the description above.
If you have any question about our products, services, transport or any other request, please contact our customer support.
What should be improved? Is anything missing here? Is anything wrong? Share it with us.
Best Sellers
1.
Wireless Headphones - with microphone, True Wireless pits, closed construction, Bluetooth 5.0, voice Assistant, track shuffle, taking calls, IPX4 certification, battery life of up to 30 hr(s) (6 hr(s)+24 hr(s))
2.
Wireless Headphones - with microphone, True Wireless earplugs, closed construction, Bluetooth 5.0, active noise control (ANC), voice Assistant, track shuffle, taking calls, IPX4 certification, battery life of up to 24 hr(s) (4,5 hr(s)+19,5 hr(s))
3.
Wireless Headphones - with microphone, True Wireless earplugs, closed construction, Bluetooth 5.0, taking calls, track shuffle, voice Assistant, IPx7 certification - waterproof and sweatproof, frequency range: 20 Hz-22000 Hz, sensitivity: 96 dB/mW, impedance: 14 Ohm, converter: 5,8mm, battery life of up to 50 hr(s) (10 hr(s)+40 hr(s))
Sports Headphones
Sluchátka mnohé z nás provázejí dnes a denně. Při sportu, práci, odpočinku, dělají nám společnost při...
Sluchátka nemusí být jen praktickým společníkem, mohou být i stylovým módním doplňkem. Důkazem jsou nová...
Nová sluchátka a reproduktory LAMAX se drží poselství značky dodávat zákazníkům kvalitní produkty s...
Společnost Technics je svými audio zařízeními již proslulá. Nejnovější True Wireless sluchátka Technics...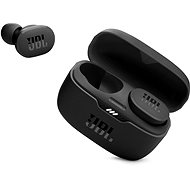 JBL Tune 130NC TWS Black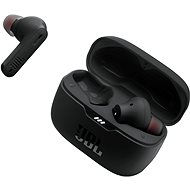 JBL Tune 230NC TWS Black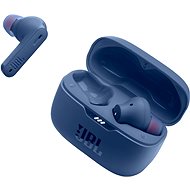 JBL Tune 230NC TWS Blue
JBL Tune 230NC TWS White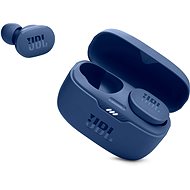 JBL Tune 130NC TWS Blue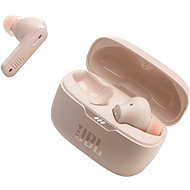 JBL Tune 230NC TWS Sand
Sports Headphones
In the category Sports Headphones on Alza.cz, we currently have a total of 768 products, which you can easily buy online and get quickly delivered. See all of your purchases and make orders on our easy-to-use app.
Enter product name
Note (link, Part number etc.):
Check out products sorted by price starting with the lowest price in the category cheap sports Headphones
Find products sorted from the most expensive to the cheapest in the category most expensive sports Headphones
Check out products sorted by price starting with the highest price in the category best sellers, best sports Headphones
You'll find products sorted by reviews starting from the highest ranked in sports Headphones reviews