Toy figures and toy animals are practical toys for every child and adult. Action figures will transport you to the thrilling world of superheroes. Pet figures are perfect for your child begging you for a pet, and as a bonus, you don't have to feed or clean up after the pet!
Continue
Children get a surprise toy figure when they open up their L.O.L. Surprise dolls. Let them unwrap their figurine layer by layer and gradually get to the well-deserved L.O.L. Surprise doll. Together with the beautiful accessories included with them, the dolls are an ideal gift for all curious girls from the age of 3.
Hatchimals are cute toy animals that require all the child's attention. From the moment it hatches from the egg, the little animal figure needs all the care it can get. Your child will not only make a friend but also learn to take care of the vulnerable.
Sylvanian Families' toy animals, made in Japan, teach children love and understanding between family members and each other. You can get a whole furnished house or, for example, a caravan to go with the cute animal figures. The entire family of animals can have dinner together or go on a trip.
Dinosaur toy animals are majestic prehistoric creatures and must be in all toy collections. What was it like in prehistoric times? Play with these dinosaur animal figures and let your imagination roam.
Toy Figures: Puppets
Who doesn't remember how fascinating all the toy figure animated by the hands of a master puppeteer was? Give your children this magical experience at home. Choose puppets for your home theatre. Finger or hand puppets are good enough to enchant a child, but you can act out any story you like with toy figures in a puppet theatre.
Toy figures of almost every famous character from movies, whether action movies or Disney movies, exist to be collected. You can also get animal figures or toy figures based on fairy tales. Action hero figures from Marvel or the unforgettable characters from The Little Mole cartoons are guaranteed to enchant both young and old.
My Little Pony animal figures will take you to Equestria itself. Enjoy stories from Princess Celestia's kingdom through animal figures and playsets featuring Twilight Sparkle, Pinkie Pie, Spike the Dragon and other adventurers.
Toy Animals: Littlest Pet Shop
Blythe is a fashion designer who designs fashion accessories for cute toy animals. Join the stylish world of the Littlest Pet Shop characters. Put the animal figures in the playsets and organise a miniature fashion show in the room of every little girl from 4 years old.
Hide description
Was this information useful?
This form is used only for evaluating the information in the description above.
If you have any question about our products, services, transport or any other request, please contact our customer support.
What should be improved? Is anything missing here? Is anything wrong? Share it with us.
Best Sellers
1.
Figures - action, 10 cm height, material: plastic, from 5 years
2.
Figure - action, motif: Transformers, material: plastic, with a moving head and with moving limbs, from 5 years
3.
LEGO Set for children, suitable from the age of 9 years, theme: Dinosaurs, characters: Claire Dearing, Owen Grady , Alan Grant, Ellie Sattler, Kayla Watts and Henry Wu, launched in 2022, 810 piece(s)
Toy Figures & Toy Animals
Barevní poníci lákají na další dobrodružství, která můžete prožívat společně s nimi v novém animovaného...
Imaginarium patří ke světovým lídrům v designu a inovaci hraček. A protože Alzák poznal Kiconica, je...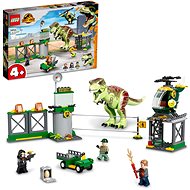 LEGO® Jurassic World™ 76944 Atrociraptor Dinosaur: Bike Chase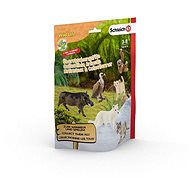 Schleich Surprise bag - African animals L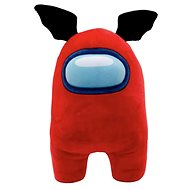 Among Us 30 cm red bat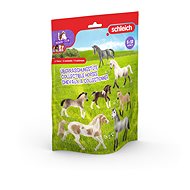 Schleich Surprise bag - horses L
Toy Figures & Toy Animals
In the category Toy Figures & Toy Animals on Alza.cz, we currently have a total of 1853 products, which you can easily buy online and get quickly delivered. See all of your purchases and make orders on our easy-to-use app.
Enter product name
Note (link, Part number etc.):