Choose the right PC accessories for your computer or laptop to make your user experience more enjoyable. Explore different types of PC accessories, such as computer mice, keyboards, speakers, cables and more.
Continue
PC Accessories - What to Choose for Your Computer and Laptop
Using a computer has become a part of our daily lives. You should equip yourself with PC accessories that will make working with your PC easier and more enjoyable. You can choose your PC accessories based on their use, features and functions, ergonomics or design. Do you work with a laptop but using the touchpad doesn't seem comfortable? Get yourself an ergonomic PC mouse. Are you required to type many pages of text? Invest in a quality PC keyboard. Are you an avid gamer? Have a look at our gaming accessories.
Computer Mouse
A computer mouse, together with a PC keyboard, is a must when it comes to working with your computer. It is suitable for controlling desktops, servers, workstations, laptops and even mobile phones and tablets. When choosing a mouse, focus on important parameters such as sensors, connection, sensor resolution and last but not least, the shape.
Wireless Mouse
Compared to a wired mouse, a wireless mouse allows for more freedom and an uncluttered desk without a mess of cords. Wireless mice include Bluetooth mice and mice that connect via WiFi.
Gaming Mouse
A gaming mouse boasts great response, high DPI, backlighting and a host of other features appreciated by gamers. A gaming mouse is mostly wired, which means there's no risk of it running out of power or disconnecting in the middle of the action. You can also find a wireless gaming keyboard and mice, but they are usually more expensive.
PC Mouse Sensors
Optical PC mice use a sensor with LED diodes. An optical computer mouse could have trouble working properly on glossy or rough surfaces.
Laser PC mice use a technology with a set of laser diodes, which do not emit light and are more expensive than LED, they offer precision and can handle fast movements and almost any type of surface.
BlueTrack PC mice feature a unique sensor that allows them to work even on glass surfaces.
PC Keyboard
A set of a quality PC mouse and PC keyboard is the foundation of comfortable and efficient use of more than just your computer. You can choose from a variety of options, from office and multimedia keyboards to gaming keyboards and compact or mini keyboards.
PC Headphones and Earphones
Headphones are a more popular choice for a computer or laptop than earphones. They are comfortable and sound better than similarly expensive earphones and earbuds. Some models also come in the form of a headset equipped with a microphone.
Headphones and Earphones for Music
Headphones and earphones for home listening are comfortable to wear and don't come equipped with a microphone.
Gaming Headphones and Gaming Headsets
Gaming headphones and gaming headsets focus on deeper bass for a more powerful gaming experience. PC headsets are comfortable to wear and feature a microphone.
Office Headphones and Earphones
Office headphones and earphones feature a smaller and lighter design. They come equipped with a microphone for making calls.
Wired and Wireless Earphones
Wired earphones provide superior sound reproduction compared to similarly priced wireless earphones and wireless earbuds. On the other hand, wireless earphones (Bluetooth, radio-frequency) provide great freedom of movement. Wireless earphones have a built-in battery and must be recharged.
PC Speakers
PC speakers are the most affordable way to improve the sound of your desktop or laptop. They're great for watching movies, playing games, chatting, using operating system features, and enjoying all different kinds of multimedia entertainment. If you want to take your gaming experience to a new level, you can explore our selection of gaming speakers.
Computer Cables and Connectors
Equip yourself with quality computer cables, including audio cables, video cables and data cables. Choose from a wide range of adapters, connectors, extenders and splitters. To keep everything organised, consider getting cable organisers.
Hide description
Was this information useful?
This form is used only for evaluating the information in the description above.
If you have any question about our products, services, transport or any other request, please contact our customer support.
What should be improved? Is anything missing here? Is anything wrong? Share it with us.
Best Sellers
1.
AC Adapter - compatible with any USB-C device. The power cord is sold separately.
2.
AC Adapter - universal; 1x USB-A, 1x USB-C; 20W power; supports Quick Charge 3.0 and Power Delivery 3.0; 4Safe - short circuit/overvoltage/overload/overheating protection; Smart IC - automatically detects connected equipment and distributes power optimally; for laptops, mobile phones and other similar devices; cable not included in the package
3.
Power Bank for mobile phones and tablets and laptops, 20000 mAh, USB-C, fast charging support, 2 outputs, up to 12V and 3 A, LED status indication
PC Accessories
Ultrawide monitors with a 21:9 aspect ratio are popular with video editors, content editors, gamers and many...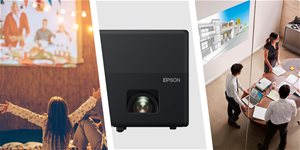 Epson has recently launched several new projectors. These include the compact EF-11 and EF-12 laser models,...
Together with the mouse and the monitor, the keyboard is one of the most important components of using your...
Powerline adapters are an interesting alternative for home internet access, and not only for areas that are...
PC Accessories
In the category PC Accessories on Alza.cz, we currently have a total of 6366 products, which you can easily buy online and get quickly delivered. See all of your purchases and make orders on our easy-to-use app.
Check out products sorted by price starting with the lowest price in the category cheap PC Accessories
Find products sorted from the most expensive to the cheapest in the category most expensive PC Accessories
Check out products sorted by price starting with the highest price in the category best sellers, best PC Accessories
You'll find products sorted by reviews starting from the highest ranked in PC Accessories reviews