Jste začínající fotograf a nevíte si rady s výběrem fotoaparátu? Zvažujete koupi kompaktu, bezzrcadlovky nebo zrcadlovky? Ukážeme vám, jaké jsou mezi jednotlivými typy přístrojů rozdíly, porovnáme jejich výhody a nevýhody a vy si tak zvolte ten správný typ fotoaparátu.
Continue
Fotoaparáty pro začátečníky, jejich rozdělení, výhody a nevýhody
Kompaktní fotoaparáty
Kompakty najdou využití na výletech, rodinných oslavách, ale i při focení selfie. Vodotěsné provedení potom umožní focení pod vodou a ty nejjednodušší modely zvládnou ovládat i vaše děti. Kompaktní fotoaparáty pro začátečníky sice nabízí oproti zrcadlovkám horší kvalitu fotografií, zato vás ale potěší plně automatickými režimy, nízkou hmotností, vysoce kompaktními rozměry a snadným ovládáním.
i
Kvalita fotografií z kompaktů je ovlivněna zejména velikostí a rozlišením snímače. Důležitou roli hraje také procesor fotoaparátu, který zpracovává informace ze snímače a vytváří tak výslednou fotografii.
Nízká cena.
Kompaktní rozměry.
Nízká hmotnost a pohodlnější manipulace.
Velmi jednoduché ovládání.
Nižší kvalita fotografií.
Nižší rychlost fotografování.
Bezzrcadlovky
Bezzrcadlovky jsou digitální kompakty s vyměnitelným objektivem. Lze je považovat za kompromis mezi obyčejnými kompakty a zrcadlovkami. Bezzrcadlovky nabídnou skvělé využití například na aktivní dovolené v horách, kdy oceníte jejich hmotnost a rozměry blížící se parametrům kompaktů, a zároveň vás překvapí kvalita fotografií srovnatelná s kvalitou fotek levnějších i středních zrcadlovek.
i
Pro bezzrcadlovky je dnes již možné pořídit desítky různých objektivů. K dispozici jsou standardní zoomové, pevné s vysokou světelností, specializované makro objektivy či 3D a video objektivy. V naší nabídce naleznete rovněž kompletní kity bezzrcadlovek a objektivů.
Ideální poměr ceny a kvality.
Nižší váha a menší rozměry než zrcadlovky.
Pohodlnější a rychlejší focení přes velký displej.
Fotografie ve vysokém rozlišení.
Jednoduché ruční ostření.
Menší výběr objektivů než u zrcadlovek.
Zpravidla nižší odolnost konstrukce.
Levnější modely mívají pomalé ostření.
Zrcadlovky pro začátečníky
Digitální zrcadlovky se používají zejména pro profesionální účely, jsou ale vhodné i pro začínající fotografy. Zrcadlovky nabízejí prvotřídní kvalitu snímků, rychlé a přesné ostření a množství funkcí pro ještě dokonalejší fotografie. Díky širokému výběru objektivů umožňují zrcadlovky téměř univerzální použití. Zrcadlovky se běžně využívají pro zachycování přírody, společenských akcí, při focení portrétů, momentek, ale i ve sportu. Také si lépep oradí s focením za tmy a šera.
i
Digitální zrcadlovky nabízí kromě složitějších funkcí také automatický režim focení, který se samostatně stará o vynikající kvalitu vašich snímků. Zrcadlovka tak dobře poslouží i začátečníkovi nebo méně náročnému uživateli.
Všeobecně nejlepší kvalita fotografií.
Možnost univerzálního použití díky objektivům.
Vysoká rychlost fotografování.
Pokročilé funkce – individuální nastavení fotoaparátu.
Vyšší komfort při samotném fotografování.
Odolná konstrukce.
Vysoká cena příslušenství (objektivů).
Méně praktické rozměry.
Složitější ovládání.
Fotoaparáty pro začátečníky: na jaké parametry se zaměřit?
Fotoaparát pro začátečníky vybírejte především podle parametrů snímače a objektivu, ale také podle konektivity foťáku.
Rozlišení a velikost snímače
Rozlišení a velikost snímače společně určují výslednou kvalitu snímků. Rozlišení snímače je u dnešních fotoaparátů více než dobré. Bude na něm však záležet, pokud si budete chtít fotografie nechat vytisknout. Pak platí - čím vyšší rozlišení, tím větší formát fotografií lze vytisknout. U velikosti snímačů zase platí - čím vetší snímač, tím méně šumu na snímcích. Fotoaparáty pro začátečníky mají však obvykle snímače menších velikostí.
Rozsah zoomu
Čím vyšší hodnota zoomu, tím detailněji budete moci fotografovat vzdálené objekty. Naopak čím menší je ohnisková vzdálenost, tím větší úhel dokáže objektiv fotoaparátu zachytit. Bezzrcadlovky a zrcadlovky používají výměnné zoom objektivy, které umožňují přiblížení díky možnosti změny ohniska. Napříkald objektiv 18-105 umožňuje téměř 6násobné přibližení. Kompaktní fotoaparáty s 10násobným a větším zoomem nazýváme ultrazoomy.
Světelnost objektivu
Světelnost udává kolik světla je optická soustava objektivu schopna propustit ke snímače. Čím vyšší je světelnost, tím více světla na snímač dopadá a tím kratší mohou být expoziční časy – tím menší bude riziko rozmazání obrazu při focení za šera. Světelnost je udávána clonovým číslem, například f/1,8. Čím je toto číslo menší, tím je vyšší světlost.
Nahrávání videa
Fotoaparát pro začátečníka by uměl také nahrávat kvalitní video, přecijen statické snímky občas k zachycení atmosféry okamžiku nestačí. U videa obecně platí, že čím větší má rozlišení, tím je obraz detailnější. Standardem je rozlišení Full HD, kterým dnes disponuje i většina televizí a monitorů. Rozlišení Ultra HD (také 4K) obsahuje 4× více detailů, k jeho přehrávání a hlavně editaci však potřebujete výkonnější hawrdware.
Další užitečné funkce, kterými může být fotoaparát pro začátečníky vybaven
Hledáček – fotografovanou scénu uvidíte přesněji, než skrze displej
Stabilizace – zamezí rozmazání fotek a roztřesení při natáčení videa z ruky
Otočný/výklopný displej – umožní správné nastavení záběru při fotografování z netradičních úhlů
Ukládání do RAW souboru – bezztrátový formát fotek, který umožňuje pozdější pokročilou editaci
GPS modul – ke všem svým snímkům můžete připojit přesné souřadnice místa pořízení
Wi-Fi a Bluetooth – fotoaparát můžete bezdrátově propojit se svým smartphonem a přenášet soubory
Tipy na nejlepší fotoaparáty pro začátečníky
Canon EOS 1300D
Digitální zrcadlovka Canon EOS 1300D je doslova nejlepší zrcadlovka pro začátečníky. Její obrazový výstup je na špičkové úrovni, která odpovídá kvalitě zrcadlovek společnosti Canon. Tento foťák typu zrcadlovka umožňuje pořizování okouzlujících snímků a filmů ve vysokém rozlišení Full HD. Za špičkovou kvalitou jednotlivých snímků a videí jednoznačně stojí velký 18Mpx APS-C snímač. S tak čistými fotografiemi nebude problém tisknout snímky až do velikosti A2. Velký rozsah citlivosti od ISO 100 do 6400 s možností rozšíření až na hodnotu ISO 12800 umožňuje fotografovat dlouhou dobu bez potřeby použít blesk.
Nikon D3400
Další ideální foťák zrcadlovka určený pro začínající fotografy je Nikon D3400. Disponuje malým, lehkým a ergonomickým tělem, které vám zaručí 100% bezpečný úchop při každém fotografování. Jedná se o kvalitní fotoaparát za rozumnou cenu. Velký obrazový snímač formátu DX s 24,2 milionu pixelů poskytuje vynikající výsledky za nízké hladiny osvětlení a společně s objektivem NIKKOR dosahuje tvůrčím způsobem rozmazaného pozadí. Umožňuje pořídit až 1 200 snímků na jedno nabití
Sony CyberShot DSC-WX350
Malý, ale špičkový fotoaparát Sony CyberShot DSC-WX350 s 20x optickým zoomem a snímačem CMOS Exmor R kombinuje účinné detailní fotografování s možností snadného přenášení v kapse. Díky tomu lze tento foťák zařadit mezi nejlepší kompaktní fotoaparát roku 2017. Sony WX350 je vybaven objektivem řady G, které jsou napěchovány pokročilými optickými technologiemi Sony. Výsledkem je čistý obraz a efektní rozostření pozadí. V kombinaci s výkonným obrazovým procesorem BIONZ X zaručí čisté a ostré detaily na každém snímku. Sony CbyerShot DSC-WX 350 je nejlepší kompaktní fotoaparát pro začáteřníkydo 5000 Kč.
Olympus PEN E-PL7
Bezzrcadlovka Olympus Pen si zakládá na flexibilním fotografováním ve vysoké kvalitě a luxusním zpracováním těla, kde snoubí eleganci s čirou praktičností. Fotoaparát tedy nejen vypadá exkluzivně, ale také se příjemně drží a je radost jej používat. Bezzrcadlovka Olympus Pen E-PL 7 si proto oblíbili zejména blogeři, youtubeři a foodblogeři. Nechybí ani výklopný a otočný dotykový displej, se kterým můžete hravě pořizovat úžasné selfie fotky. Ty pak můžete pomocí bezdrátové sítě sdílet na sociálních sítích, jako je instagram, facebook či youtube. Jedním slovem, nejlepší bezzrcadlovka pro začátečníky.
Nikon COOLPIX B500
Nikon COOLPIX B500 je foťák typu Ultrazoom, který nově přináší svému uživateli 40× optický zoom a 1/2,3" CMOS BSI snímač. Vhodný je pro nadšence, kteří chtějí zachycovat blízké i vzdálené objekty a akce v perfektní kvalitě. Vyklápěcí 3" displej s 921 000 pixely umožní snadné focení a tvorbu tvůrčích kompozic. Fotoaparát Nikon Coolpix B500 spojit s chytrým telefonem nebo tabletem.
Hide description
Was this information useful?
This form is for collecting Feedback Only. If you have any other inquiries, please our Customer Care team here.
Is something missing or displayed incorrectly? Let us know your suggestions so we can improve the website and customer experience.
Best Deals
1.
DSLR Camera - CMOS 25.8Mpx APS-C, DIGIC 7.3" LCD, SD/SDHC/SDXC + 18-55mm lens
+ FREE Opalovací mléko NIVEA worth 279,-
2.
Digital Camera - DSLR camera, APS-C, CMOS 24.1 Mpx, DIGIC 4+, Canon EF/EF-S bayonet, 3" display, Full HD video, SD/SDHC/SDXC, optical viewfinder, WiFi, mini HDMI, USB, NFC, burst mode 3fps + lens Canon EF-S 18-55mm IS II (29-88mm f/3.5-5.6, image stabilisation) + 16GB memory card + Canon SB130 camera bag + lens wipe
+ FREE Opalovací mléko NIVEA worth 279,-
3.
Digital Camera - SLR, CMOS 24.2 Mpx, 3.0"LCD, Li-Ion EN-EL14a, SD/SDHC/SDXC, Full HD Video + 18-55mm AF-P VR lens (27-83mm f/3.5-5.6, stabilisation)
+ FREE Opalovací mléko NIVEA worth 279,-
Fotoaparáty pro začátečníky
Na svatbě se sejde plno hostů a zabavit je není žádná hračka. Co jim dát instantní fotoaparáty, aby tyto...
Chcete objektiv profesionálních kvalit, ale utrácení několika desítek tisíc korun vás neláká? Máme pro vás...
Máme pro vás souhrn novinek a výhodných nabídek známého výrobce fototechniky Fujifilm. Podíváme se na...
Nikon se během prázdnin rozšoupl a představil další novinku, tentokrát v podobě zrcadlovky Nikon D3500...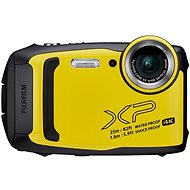 Fujifilm FinePix XP140, Yellow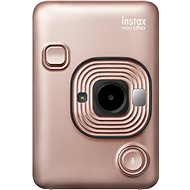 Fujifilm Instax Mini LiPlay gold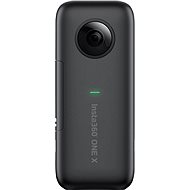 Insta 360 One X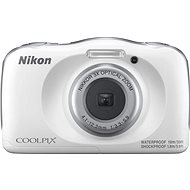 Nikon COOLPIX W150 White Holiday Kit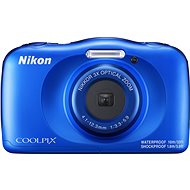 Nikon COOLPIX W150 Blue Backpack Kit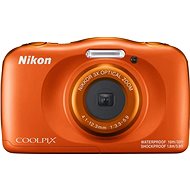 Nikon COOLPIX W150 Orange Backpack Kit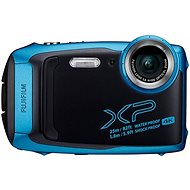 Fujifilm FinePix XP140 Blue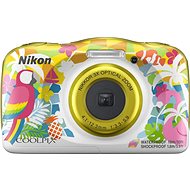 Nikon COOLPIX W150 Resort Backpack Kit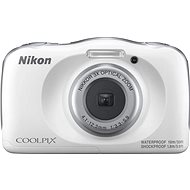 Nikon COOLPIX W150 White Backpack Kit
Fotoaparáty pro začátečníky
In the category Fotoaparáty pro začátečníky on Alza.cz, we currently have a total of 603 products, which you can easily buy online and get quickly delivered. See all of your purchases and make orders on our easy-to-use app.
Enter product name
Note (link, Part number etc.):
Check out products sorted by price starting with the lowest price in the category cheap fotoaparáty pro začátečníky
Check out products sorted by price starting with the highest price in the category best sellers, best fotoaparáty pro začátečníky
You'll find products sorted by reviews starting from the highest ranked in fotoaparáty pro začátečníky reviews