K televizi připojíte drátová sluchátka s 3,5mm Jackem a radiofrekvenční sluchátka. Zatímco drátové modely jsou vybavené alespoň 3 metry dlouhým kabelem, bezdrátové varianty využívají vysílací stanici s dosahem až 100 metrů.
Continue
Na co se zaměřit při výběru sluchátek k televizi
Připojení
Drátová sluchátka (3,5mm Jack) – ve srovnání s podobně drahými bezdrátovými sluchátky poskytují kvalitnější zvukovou reprodukci. Při poslechu je volnost pohybu omezená délkou kabelu.
Bezdrátová sluchátka (radiofrekvenční) – využívají vysílací stanici, která se připojuje k televizi nejčastěji prostřednictvím 3,5mm Jacku, optického kabelu nebo RCA (záleží na konkrétním modelu). Stanice následně bezdrátově přenáší zvuk do sluchátek. Ve srovnání s drátovými sluchátky poskytují větší volnost pohybu (mají dosah až 100 metrů) a disponují zabudovanou baterií, musí se tedy dobíjet.
Při výběru drátových sluchátek k televizi volte modely s kabelem alespoň o metr delším, než je vzdálenost mezi televizí a pozorovacím místem. Vyhnete se tak nepříjemnému pnutí kabelu.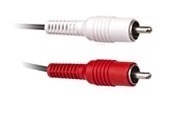 RCA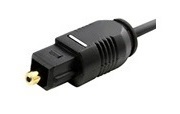 Optický audio kabel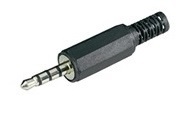 3,5mm Jack
Konstrukce
Uzavřená – téměř nepropouští zvuk ven ze sluchátek, tlumí okolní hluk.
Otevřená – poskytuje věrnější hudební reprodukci (méně zkreslení), propouští zvuk ven ze sluchátek, netlumí okolní hluk.
Užitečné vlastnosti
Ovládání hlasitosti umístěné na sluchátkách, jejich kabelu nebo vysílací stanici radiofrekvenčních sluchátek.
Hide description
Was this information useful?
This form is for collecting Feedback Only. If you have any other inquiries, please our Customer Care team here.
Is something missing or displayed incorrectly? Let us know your suggestions so we can improve the website and customer experience.
Best Deals
1.
Headphones - wireless, headset for home listening, Bluetooth frequency range 10-22000Hz, 32 Ohm impedance, sensitivity of 100db, 40mm converters, noise reduction, automatic tuning, battery life up to 20 hours
2.
Headphones with Mic - radio headphones, range up to 100m, PLL technology, choice of 3 radio channels, volume control
3.
Headphones with Mic - Closed radio, 2.4GHz, 17-22000 Hz, DAC, range 100m
Bezdrátová sluchátka přinesla jistou svobodu pohybu, ale až True Wireless sluchátka se zcela zbavila všech...
Ocenění EISA se uděluje těm nejlepším produktům v nejrůznějších oblastech elektroniky. V kategorii Audio...
The largest consumer electronics trade fair in the world, CES 2018, is behind us. Many companies have...
Chystáte se pořídit si nové audiovybavení a zajímá vás, jaké jsou aktuální módní trendy? V našem článku...
Sluchátka k televizi
In the category Sluchátka k televizi on Alza.cz, we currently have a total of 24 products, which you can easily buy online and get quickly delivered. See all of your purchases and make orders on our easy-to-use app.
Sluchátka k televizi – proved brands
Enter product name
Note (link, Part number etc.):
Check out products sorted by price starting with the lowest price in the category cheap sluchátka k televizi
Check out products sorted by price starting with the highest price in the category best sellers, best sluchátka k televizi
You'll find products sorted by reviews starting from the highest ranked in sluchátka k televizi reviews