Hifi headphones excellent high-quality music reproduction. In addition to first-class sound also attract premium materials and high quality workmanship.

Continue
When choosing Hi-Fi headphones, first consider what you will use them for
Hi-Fi Headphones for PC or laptops
For gaming, office work, or as a versatile PC headset, we recommend over-ear headphones. They are comfortable even during extended listening sessions, and compared with similarly expensive in-ear headphones, they offer superior sound quality. For gaming or Internet video conversations, choose a headset with a microphone.
Hi-Fi Headphones for Life on the Go
When travelling on the bus, train, or plane, earbuds and in-ear headphones are the most convenient, as are headphones with a folding design. In short, go for something lightweight and compact.
Hi-Fi Headphones for Sports
In-ear Hi-Fi headphones, such as ear buds, are ideal sports headphones as they fit snugly in your ears, block out ambient noise, and are more comfortable during hot and sweaty workouts than over-ear headphones.
Hi-Fi Headphones for TV
TV Hi-Fi headphones can be connected by a 3.5mm jack or wirelessly. When choosing TV headphones with wires, we recommend a cable length of at least one metre longer than the distance between the TV and the viewing point.

Earbuds

In-ear

On-ear
Over-ear
What Else Should I Look for When Choosing Hi-Fi Headphones?
Connectivity
Wired Hi-Fi headphones (3.5mm jack, USB) - compared with similarly expensive wireless headphones, they offer better sounds quality but less freedom of movement.
Wireless Hi-Fi headsets (Bluetooth, radio frequency) - with no wires, they provide greater freedom of movement (Bluetooth headsets have a range of approx. 10 metres from the playback device; radio frequency up to 100 metres). Wireless headphones have built-in batteries and must be recharged.
| Connectivity | PC & Laptop¹ | Phone & Tablet | MP3 Player | TV |
| --- | --- | --- | --- | --- |
| 3.5mm Jack | ✓ | ✓ | ✓ | ✓ |
| USB | ✓ | ✕ | ✕ | ✕ |
| Bluetooth | ✓ | ✓ | ✕ | ✕ |
| RF with USB transmitter | ✓ | ✕ | ✕ | ✕ |
| RF with transmitting station | ✓ | ✓ | ✓ | ✓ |
| Lightning | ✕ | iPhone², iPad³ | iPod⁴ | ✕ |
¹Many of today's PCs come with WiFi and Bluetooth support as standard, and if not, you can make use of a WiFi adapter or a Bluetooth adapter.
²iPhone 5 and newer.
³iPad 4 and newer.
⁴iPod Nano 7, iPod Touch 5 and newer.
Hi-Fi Headphones—Construction
Closed - transmits almost no sound out of the headphones, dampens ambient noise.
Open - provides more accurate music reproduction (less distortion), lets sound out of the headphones, does not reduce ambient noise.
Semi-closed - a compromise between open and closed headphones, partially lets sound out of the headphones, partially dampens ambient noise.
Hi-Fi Headphones—Useful Features, Functions and Technology
Volume control - located on the headphones or cord.
Folding design - for easy portability.
Rotating ear cups - comfortably listen to music in one ear (especially useful for DJs).
APTX and AAC - codecs for Bluetooth headphones that guarantee higher quality sound.
NFC - a technology found in Bluetooth headphones that makes it faster and easier to connect them to a playback device. Just put the headphones and your player near each other and enjoy.
Hide description
Was this information useful?
This form is used only for evaluating the information in the description above.
If you have any question about our products, services, transport or any other request, please contact our customer support.
What should be improved? Is anything missing here? Is anything wrong? Share it with us.
Best Sellers
1.

Headphones - headset, around the ears, closed construction, 3,5mm Jack, 6,3mm Jack, frequency range: 15 Hz-28000 Hz, sensitivity: 99 dB/mW, impedance: 38 Ohm, converter: 45mm, removable cord length of 3m
2.

Headphones - headset, around the ears, open construction, 3,5mm Jack, 6,3mm Jack, frequency range: 5 Hz-35000 Hz, sensitivity: 96 dB/mW, impedance: 250 Ohm, cord length of 3m
3.

Headphones - headset, around the ears, open construction, 3,5mm Jack, 6,3mm Jack, Ambient sound, Hi-Res audio, frequency range: 6 Hz-38000 Hz, sensitivity: 110 dB/mW, impedance: 120 Ohm, removable cord length of 1,8m
Hi-Fi Headphones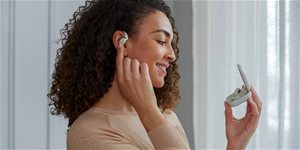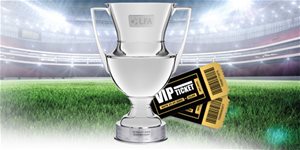 Výrobce špičkové japonské elektroniky JVC si připravil ke svým produktům speciální akci, při které můžete získat dva VIP lístky na fotbal. Jaké jsou podmínky akce a dokdy je třeba nabídku uplatnit?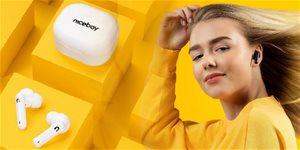 Sluchátka Niceboy HIVE Pins 3 ANC lákají především nízkou cenou, kromě toho je tu ale i dlouhá výdrž či zvuk, který není k zahození. Jen musíte vědět jak na něj. Sluchátka jsme proklepli v recenzi.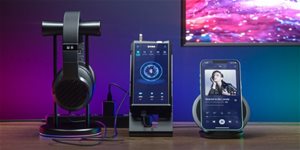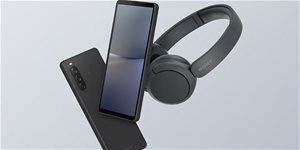 Špičkové smartphony a k nim sluchátka bez příplatku? To je nyní možné v případě koupě nejnovějších telefonů Sony Xperia 1 V a 10 V. Předobjednejte si kterýkoli z nich a sluchátka (ke každému telefonu jiná) jsou vaše.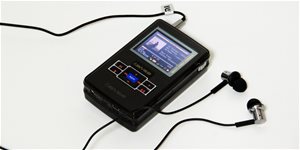 MP3 je s přehledem nejpopulárnější ztrátový formát. Zná ho snad každý, každý má nějakou tu mptrojku ve svém telefonu. Jaká byla jeho cesta na výsluní?
Hi-Fi Headphones
In the category Hi-Fi Headphones on Alza.cz, we currently have a total of 122 products, which you can easily buy online and get quickly delivered. See all of your purchases and make orders on our easy-to-use app.
Check out products sorted by price starting with the lowest price in the category cheap hi-Fi Headphones
Find products sorted from the most expensive to the cheapest in the category most expensive hi-Fi Headphones
Check out products sorted by price starting with the highest price in the category best sellers, best hi-Fi Headphones
You'll find products sorted by reviews starting from the highest ranked in hi-Fi Headphones reviews