Raketové sporty se neobejdou bez pálky a míčku. Patří mezi ně zejména tenis, badminton, squash, crossminton a stolní tenis. Pojďme se podívat, v čem se jednotlivé raketové sporty liší a jaké další vybavení a doplňky budete potřebovat.
Continue
Tenis – symbol pro raketové sporty
Tenis patří mezi nejpopulárnější raketové sporty. Hra probíhá na kurtech s různými povrchy a cílem je odpálit míček tenisovou raketou přes síť na soupeřovu polovinu. Tenis patří mezi fyzicky náročné sporty s raketou. Kromě fyzické kondice je pro jeho provozování potřebné také kvalitní vybavení.
Bez jakého vybavení se tenis neobejde?
Badminton – oblíbený sport s raketou
Badminton patří mezi raketové sporty u nichž je cílem odpálení míčku přes síť na soupeřovu polovinu. Na rozdíl od tenisu se míček neodráží od země, ale hraje se přímo z voleje. Díky skladné výbavě a malé náročnosti na hrací plochu se badminton řadí mezi raketové sporty k vodě a do přírody.
Vybavení potřebné pro badminton
Squash – nejrychlejší raketový sport
Squash se hraje na speciálním uzavřeném hřišti ve 2 nebo 4 hráčích. Úkolem je odpálit míček proti stěně a přitom soupeři co nejvíce ztížit hru. Squash určitě patří mezi fyzicky a rychlostně náročné raketové sporty a pro jeho provozování je třeba zvolit vybavení, které odpovídá rychlosti a zkušenostem hráče.
S čím hrát squash?
Squashové rakety se vyrábí v několika hmotnostních třídách pro rekreační nebo pokročilé hráče.
Squashové míčky vybírejte podle rychlosti neboli odskoku, pro rekreační hru jsou lepší ty rychlejší.
Jako další příslušenství zde najdeme také bandáže tašky a láhve na nápoje.
Základem pro kvalitní hru squashe je dobře zahřátý míček. Chladná guma má horší odrazové vlastnosti, rychle se opotřebí a snadněji praská.
Stolní tenis – raketa nebo pálka?
Stolní tenis, lidově pingpong, se řadí mezi raketové sporty pro dva nebo čtyři hráče. Herní náčiní se v tomto případě označuje jako pálka na stolní tenis. Touto pálkou se hráči snaží odpálit míček na soupeřovu polovinu pingpongového stolu opatřeného síťkou tak, aby protihráč míček nezasáhl.
Vybavení pro stolní tenis
Crossminton – když je pro vás badminton pomalý
Crossminton je známý také jako speedbadminton. Oproti badmintonu nevyžaduje síť. Plocha na hraní se skládá ze dvou čtverců o straně 5,5 metru a hrát se dá na jakémkoliv povrchu. Crossminton patří mezi nejrychlejší raketové sporty a je oblíbený hlavně kvůli malým nárokům na kvalitu a vybavení herní plochy.
Vybavení pro crossminton
Crossmintonové rakety jsou kratší a robustnější než badmintonové.
Crossmintonové míčky jsou těžší a proto dosahují vyšších rychlostí.
Další vybavení pro crossminton představují pásky pro vytýčení hřiště a tašky na vybavení.
Jak vypadá vybavení pro jednotlivé raketové sporty?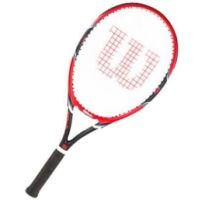 Tenis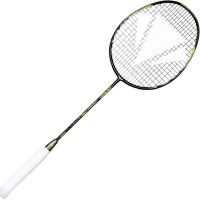 Badminton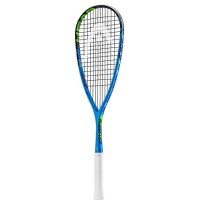 Squash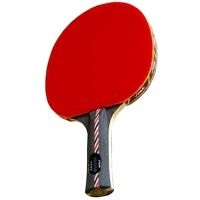 Pingpong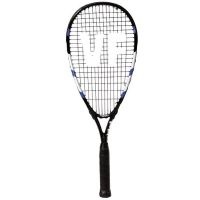 Crossminton
Hide description
Was this information useful?
This form is for collecting Feedback Only. If you have any other inquiries, please our Customer Care team here.
Is something missing or displayed incorrectly? Let us know your suggestions so we can improve the website and customer experience.
Best Deals
1.
Tennis Ball - Ideal for recreational play, good quality and durability, 4 balls in a tube
2.
Tennis Ball 4pcs, official US open balls for hard surface
3.
Tennis Ball official tournament ball for the French Open, excellent combination of durability, comfort and sentiment, the best clay surface
Raketové sporty
Zajímala vás někdy rychlost vašeho odpalu při tenise? Revoluční způsob měření a analýzy úderů rakety...
Nostalgické vzpomínání na uplynulý rok pomalu končí. Ještě zbývá pár posledních branek, hodů a...
Raketové sporty
In the category Raketové sporty on Alza.cz, we currently have a total of 275 products, which you can easily buy online and get quickly delivered. See all of your purchases and make orders on our easy-to-use app.
Enter product name
Note (link, Part number etc.):