A game console is only as good as its games. And the best are on their way for the PlayStation 5. You can look forward to a wide range of exclusive and cross-platform titles that will bring you a brand new gaming experience and at the same time make full use of the potential of next-generation hardware.
Exclusive Titles for PlayStation 5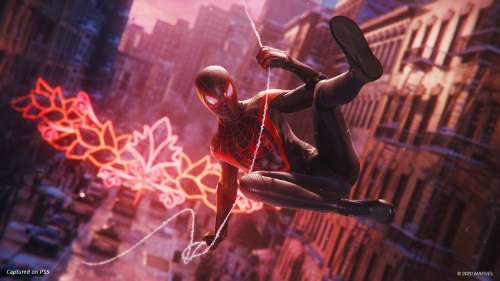 Marvel's Spider-Man: Miles Morales
Peter Parker's game story from 2018 gets a sequel for the PlayStation 5. Starring Miles Morales - Spider-Man with new abilities. Once again, you can look forward to breathtaking graphics, fast action and swinging over the streets of New York, which this time will be covered in snow.
Horizon Forbidden West
The world ruled by robotic dinosaurs and people in clans arrives on the PlayStation 5. The sequel to the successful 2017 game Horizon Forbidden West will offer new environments, show you the world under the sea and let you discover the remains of an ancient human civilization. In all this, the heroine Aloy will have many tasks, including the most difficult thing - saving everyone's life.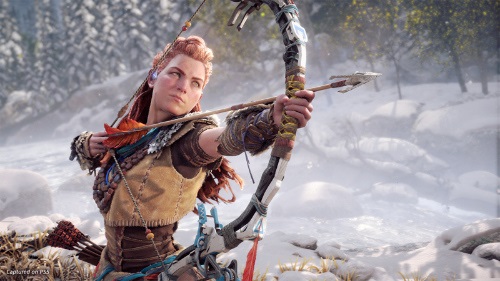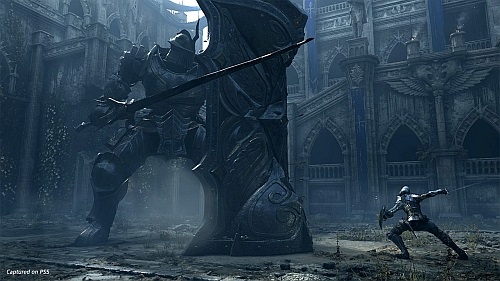 Demon's Souls
Only a few people will become the founders of a completely new genre of video games. But Hidetaka Miyazaki succeeded. Before he became famous for his acclaimed Dark Souls series and successful Bloodborne and Sekiro: Shadows Die Twice, he had been a key figure in the creation of Demon's Souls. Now it has a redesigned version for the PlayStation 5 that takes full advantage of the power of the new console. Again, this will deliver outstanding gaming experience for hardcore gamers who are looking for a challenge and don't want anything for free.
Gran Turismo 7
Gran Turismo is not only a popular brand of racing games, but one of the most popular game series ever. And the PlayStation 5 brings its sequel. Like its predecessors, the Gran Turismo 7 offers breathtaking graphics, a sophisticated driving model and a plethora of racing cars. Compared to GT Sport from 2017, Gran Turismo 7 will have a sophisticated single player campaign, so there is really something to look forward to.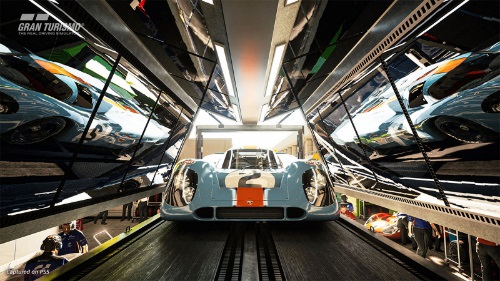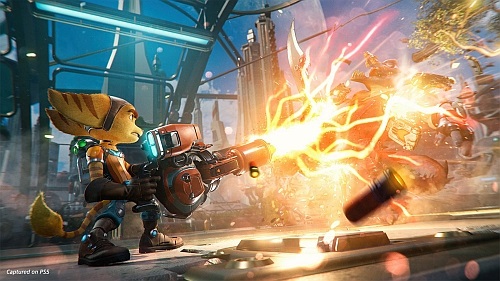 Ratchet & Clank: Rift Apart
Not all games have to look photorealistic, and Ratchet & Clank: Rift Apart is a great example of how the latest technology can be combined with the visuals of an animated film. In the latest addition to this well-known series of jumping games, the main character will take us across dimensions to bring down Dr. Nepharious's crazy plan to dominate the universe.
More Games for PlayStation 5 That You Cannot Miss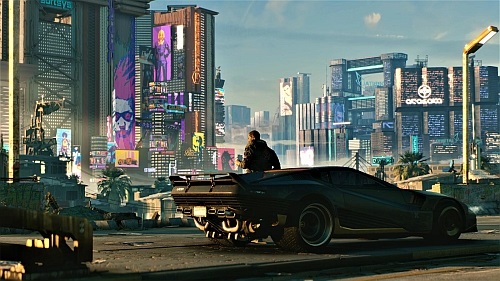 Cyberpunk 2077
Cyberpunk 2077 is one of the most anticipated games of recent years. The creators of the almost perfect Witcher series will now take us to a dystopian future in which cyberimplants are a common part of human life. The story takes place in American Night City, which is not ruled by the law but corporations and gangs. Take on the role of the mercenary V and explore this hostile world the way you want.
Far Cry 6
In the latest addition to the Far Cry family of action games, we will explore a Cuba-inspired environment ruled by a dictator, played by the famous actor Giancarlo Esposito. As a guerrilla fighter, you will explore an exotic world, use an extensive arsenal of customizable weapons, and help defeat the cruel regime. But everything may not be as it first seemed.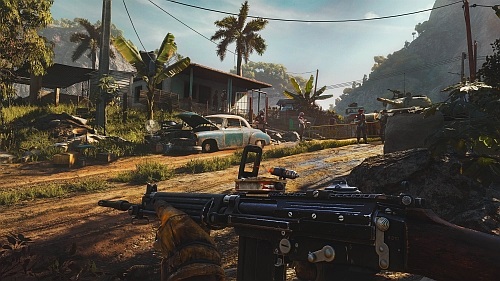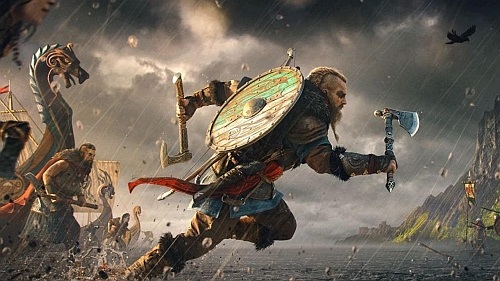 Assassin's Creed Valhalla
Take on the fate of a Viking warrior trained in ruthless fighting, occupy the shores of medieval England and explore the beauty of its land. At the same time, improve your settlement and win a place for your people to live. There will be many weapons, abilities and combat techniques at your disposal. Thanks to a sophisticated RPG system, your every choice makes a difference.
Deathloop
The talented creators of games such as Dishonored or Prey present their next original piece of work. You find yourself on a mysterious island with a time loop. To break this loop, you must destroy 8 key targets before midnight. If you fail, you have to try again, but this time equipped with new knowledge and skills. But there is one more catch: the assassin called Julianna, whose role can also be played by real gamers in a perfectly set multiplayer game, will try to stop you.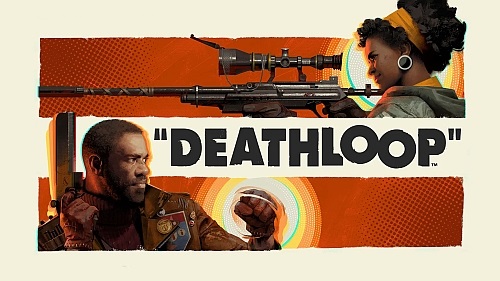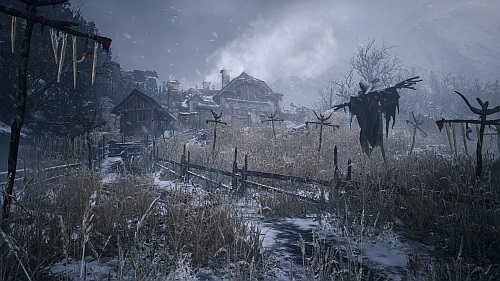 Resident Evil Village
The eighth part of the most famous horror video game series is directly connected to the seventh part, which resonated exceptionally strongly with players. After being distracted from a peaceful life, Ethan Winters and you will visit a cursed mountain village. There are many secrets there, werewolves roam the surroundings and at the same time, it is necessary to get answers to many questions. If you are a fan of quality horror movies, you cannot miss Resident Evil Village.
Was this information useful?
This form is used only for evaluating the information in the description above.
If you have any question about our products, services, transport or any other request, please contact our customer support.
What should be improved? Is anything missing here? Is anything wrong? Share it with us.
Best Sellers
1.
Console Game - PS5 (with disc drive), boxed version, English subtitles and voice-over, genre: Action - join Aloy on her perilous journey through the Forbidden West, where mysterious new threats await; explore faraway lands, fight bigger and scarier machines and meet surprising new tribes
2.
Console Game - PS5 (with disc drive), boxed version, English subtitles and voice-over, genre: Racing - Whether you're a racing or casual driver, collector, tuner, designer or photographer, find your line with a stunning collection of game modes including the popular campaign, arcade and driving school.
3.
Console Game - PS5 (with disc drive), boxed version, English subtitles and voice-over, genre: Action
+ FREE Tričko God of War Ragnarok - tričko L worth 500,-
PlayStation 5 Games
Multiplayerový počin Fortnite od společnosti Epic Games se už několik let řadí mezi nejhranější tituly světa,...
Marvel pokračuje v dobývání nejen filmového světa, ale také toho herního. Po Marvel's Avengers je tu další...
Vývojáři ze studia Coffee Stain s prvním Goat Simulatorem z roku 2014 až nečekaně zabodovali. Ztřeštěná...
Když studio CD Projekt RED v první polovině října oznámilo řadu titulů pod kódovými jmény, nenápadně se mezi...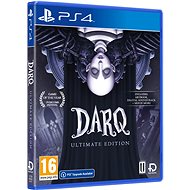 DARQ Ultimate Edition - PS4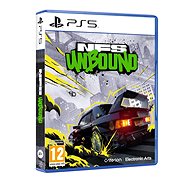 Need For Speed Unbound - PS5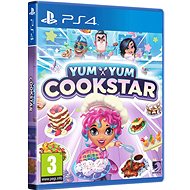 Yum Yum Cookstar - PS4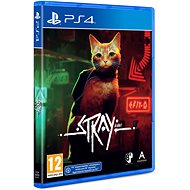 Stray - PS4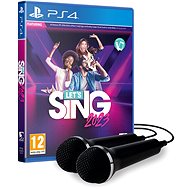 Lets Sing 2023 + 2 microphone - PS4
PlayStation 5 Games
In the category PlayStation 5 Games on Alza.cz, we currently have a total of 604 products, which you can easily buy online and get quickly delivered. See all of your purchases and make orders on our easy-to-use app.
Check out products sorted by price starting with the lowest price in the category cheap playStation 5 Games
Find products sorted from the most expensive to the cheapest in the category most expensive playStation 5 Games
Check out products sorted by price starting with the highest price in the category best sellers, best playStation 5 Games
You'll find products sorted by reviews starting from the highest ranked in playStation 5 Games reviews