When choosing a turntable, ask yourself whether you just want to play records or enjoy exceptional sound quality. If sound quality is your target, forget about cheaper models and multifunction turntables with speakers. Read on for some more factors to consider.
Continue
What Is a Turntable?
A turntable is a vinyl record player that reads analogue recordings from grooves pressed into vinyl using a needle arm. The non-digitised sound is fuller, and, in theory, you should not be able to tell the difference from live music. However, sound quality is reduced by the imperfect transmission of mechanical vibrations through the components. That's why for the best listening experience, it's better to spend extra for a quality turntable that will pay you back with fantastic sound.
What Types of Turntable Are Available?
When many people first think of vinyl record players, they see an antique gramophone with a massive brass horn. However, like everything around us, the equipment has undergone many changes since its inception. A modern turntable can do much more than play vinyl records.
Modern Turntables
Nowadays, modern turntables are produced with many desirable features. They can read media other than vinyl records. Some models feature a turntable with a CD player, while others allow you to connect wireless headphones.
Turntable with Speakers (All-In-One)
Turntables with speakers and a built-in amplifier are suitable for undemanding listeners. As well as playing vinyl records, they also come with additional features such as an FM radio, alarm clock, or a carry case for easy portability.
Suitcase vinyl record players make great travel partners.
Hi-Fi Turntables
Hi-Fi turntables have a simple, clean design. They usually allow you to change the transmission to your preference and sound better than all-in-one devices. However, you may still need to buy speakers, an amplifier and/or a receiver. Look for a top-of-the-range device if you want to listen to a Hi-Fi turntable at a decent level from a multi-channel AV receiver. Then connect any amplifier or receiver to the passive speakers.
i
If you only want to listen to vinyl records, active speakers are a great solution. Active speakers can only receive a signal from one additional source to the turntable, which can prevent you from expanding your Hi-Fi setup in the future.
Turntables for DJs
Vinyl players for DJs are designed for heavy-duty handling and scratching. The basis is a direct drive and a motor with strong torque. To get the most out of your DJ turntable, you'll also need a mixing console and studio monitors.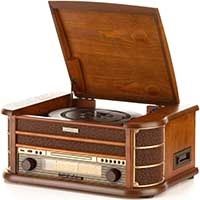 Turntable with amplifier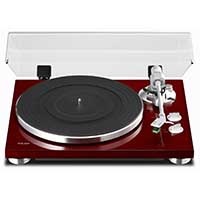 Hi-Fi turntable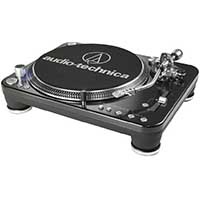 Turntable for DJs
Retro Turntables
Retro turntables can be a great interior design feature that will immediately catch the eye of your visitors.
Listen to music as they did in the past with a retro turntable featuring a brass horn and stylus.
How Does a Hand Crank Vinyl Player Work?
Regular and hand crank record players work on the same purely mechanical principle. Turn the crank to wind the spring, which then rotates the vinyl record.
Radio Gramophones
You can find an old gramophone, sometimes with a radio gathering dust in the loft of many homes. They used to be popular devices. In addition to vinyl records, the turntables can also pick up radio stations.
Still don't know what to do? Read our instructions How to Choose the Best Turntable.
Turntable Control
Turntables can have three types of controls:
With manual control, you have to start and stop playback. The turntable doesn't turn off even at the end of the record and keeps spinning until you turn it off. Expensive Hi-Fi turntables use this system.
Semi-Automatic control turns off at the end of the record, raising the tonearm and returning to the base. So it's up to you to start play and lower the arm onto the record.
With automatic control, just press the play button after putting on a record, and the turntable does everything for you. Sometimes a "repeat" function is also available to automatically play an entire side of the record again.
Why Do Turntables Have a Cartridge?
TThe cartridge translates the information in record grooves into an electrical signal. It is one of the essential parts of a turntable, and its quality is clear to hear in the resulting sound. When selecting an alternative cartridge, always check the weight and pressure range for the specific tonearm.
Are you looking for replacement transmissions or needles? Look in the section accessories for turntables.
Piezoelectric Cartridges
Piezoelectric cartridges (ceramic/crystal) are most commonly used in all-in-one and budget turntables. Compared to MM/MC cartridges, they provide lower audio quality (frequency range is about 50-10000Hz) and require up to 3 times higher stylus pressure, which wears down vinyl records. Sometimes these cartridges are firmly affixed to the tonearm, meaning old cartridges cannot be exchanged.
Electromagnetic Cartridges
Electromagnetic cartridges (MM/MC) are a better option. MM (moving magnet) is the most common and offers excellent audio for a great price. The MC (moving coil) variant is designed for true audiophiles, as the quality increase is practically unnoticeable without a top-notch preamp and an appropriately high-end Hi-Fi system.
i
A cartridge's frequency range indicates what frequencies (frequencies) it can pick up from record grooves and then transmit to an amplifier or active speaker. A person up to the age of 30 can hear frequencies from 20-20000Hz. However, the extreme frequencies are very quiet, and this attenuation (bass/treble) increases with age.
Preamplifiers
Electromagnetic cartridges (MM/MC) produce an audio output with a voltage less than conventional analogue inputs require. Accordingly, there must be a preamplifier between the cartridge and the amplifier, and the preamp must be able to work with the type of cartridge fitted in the turntable. All preamplifiers can amplify signals from MM cartridges. The better ones can also amplify the signal from MC type (MM/MC preamplifier). Turntables with piezoelectric cartridges do not need a preamplifier.
Using Preamplifiers
You can use preamplifiers in three different ways.
Connect the preamp to any amplifier, AV receiver or active speakers.
Turntables with a switchable preamp allow the use of an external preamplifier as well as a built-in preamplifier. The preamplified output is referred to as "Line" and the unmodified signal as "Phono".
Turntables without preamplifiers are Hi-Fi models, which require stereo amplifiers/receivers with a built-in preamp or a standalone preamp. Remember—you will need top-quality equipment if you go along this route.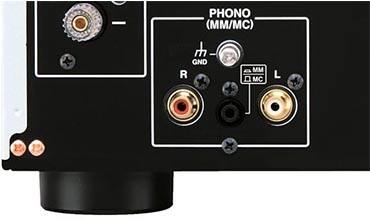 Phono MM/MC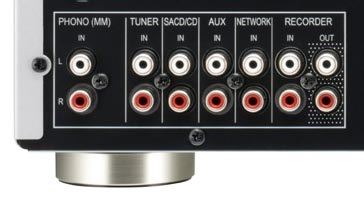 Phono MM

Without Phono
What Type of Turntable Drive Should I Choose?
The drive is important for records to rotate correctly and for the turntable to play flawlessly.
Whether in top-of-the-range Hi-Fi or budget models, Belt drives are used in turntables for home listening. Belt drives have the motor separated from the turntable chassis (ideally away from the platter). This reduces platter vibration, but you do have to replace the belt once in a while.
Direct drives have the motor positioned beneath the platter. They are found mainly in DJ turntables, where they deliver precise speed control, strong torque for scratching and other fine adjustments. Some turntables designed for home listening feature direct drives.
RPM and Vinyl Formats
These days, all records released are designed for 45 or 33.3rpm playback speeds. All of the turntables in our offer work at these speeds. Old shellac records play at a speed of 78rpm, but the production of these ended in the 1960s.
Record diameter
Speed
Type
12" (30cm)
33.3rpm
LP (Long Player)
45rpm
12" single
10" (25cm)
33.3rpm
LP (Long Player)
78rpm
Shellac record (*requires a special needle)
7" (17.5cm)

45rpm

Single

45rpm

EP (Extended Play)
i
Even if a turntable supports 78rpm, it does not mean that you can play shellac records without adapting your device. In most cases, to play records at 78rpm, you'll need to purchase and install a special cartridge or replace the needle due to the different width of the grooves.
What is a Turntable Tonearm?
The type of tonearm a turntable has plays a bigger role than it may first appear.
Straight tonearms track better than curved ones, but sonically, in most cases, they lag behind
J or S-shaped tonearms allows better adjustment of the pickup angle, follow the groove of the record perfectly and provide a better sound than straight tonearms. They may pop out of the groove of poor quality or scratched records.
Looking for a Cheap Turntable? Try Or Bazaar or Sale
Turntables are not exactly cheap, so what to do if you want to save money or are on a budget? Check out our turntables bazaar and see if you can pick up a bargain that suits your needs. Some turntables are used, some new, while others are unsealed and covered by at least a partial warranty.
Alternatively, take a look at these turntables sorted by price.
Hide description
Was this information useful?
This form is used only for evaluating the information in the description above.
If you have any question about our products, services, transport or any other request, please contact our customer support.
What should be improved? Is anything missing here? Is anything wrong? Share it with us.
Best Sellers
1.
Turntable - with speakers, speed(s) of 33,3, 45 and 78 rpm, retro design, direct-drive, straight shoulder, radio, RCA output, headphone output, transparent top cover in package
2.
Turntable - built-in preamplifier with switch-off, speed(s) of 33,3 and 45 rpm, modern design, belt-drive, automatic control, straight shoulder, Bluetooth, RCA output
3.
Turntable - with speakers, built-in preamplifier, speed(s) of 33,3, 45 and 78 rpm, retro design, direct-drive, semi-automatic control, straight shoulder, Bluetooth, RCA output, transparent top cover and RCA converter in package
Turntables
The world's largest consumer electronics trade show, CES 2022, is over. In this article, you will find an...
Recently, a number of customers have asked us about what the abbreviation DAB means. This explanatory...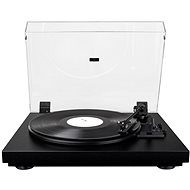 Pro-Ject A1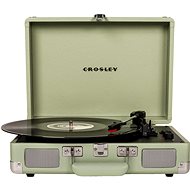 Crosley Cruiser Plus - Mint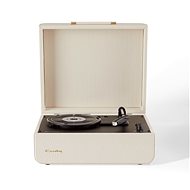 Crosley Mercury - Cream croc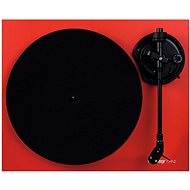 RELOOP HiFi TURN 2 RD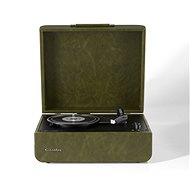 Crosley Mercury - Forrest green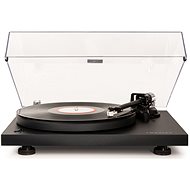 Crosley C6 - Black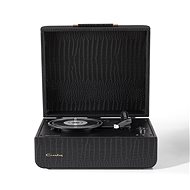 Crosley Mercury - Black croc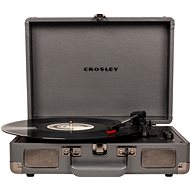 Crosley Cruiser Plus - Slate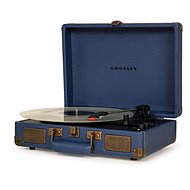 Crosley Cruiser Plus - Navy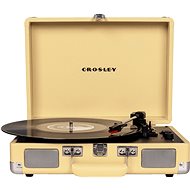 Crosley Cruiser Plus - Fawn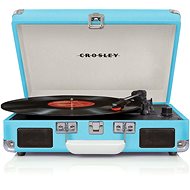 Crosley Cruiser Plus - Turquoise
Turntables
In the category Turntables on Alza.cz, we currently have a total of 216 products, which you can easily buy online and get quickly delivered. See all of your purchases and make orders on our easy-to-use app.
Turntables – proved brands
Enter product name
Note (link, Part number etc.):
Check out products sorted by price starting with the lowest price in the category cheap turntables
Find products sorted from the most expensive to the cheapest in the category most expensive turntables
Check out products sorted by price starting with the highest price in the category best sellers, best turntables
You'll find products sorted by reviews starting from the highest ranked in turntables reviews