A gyroboard or often called a hoverboard is a self-balancing vehicle for personal transport. Thanks to a sophisticated stability control system, the handlebar controls the device by tilting it. There are two basic types, namely one-wheelers and two-wheelers.
Continue
Two-wheeled hoverboard
The main advantage of the two-wheeled hoverboard is the ease of operation, everyone can master this vehicle within a few minutes. The two-wheeled hoverboard is divided into three subtypes:
Standard hoverboard enjoys the highest popularity, characterised by:
easy portability and low weight (about 12 kg)
Low profile, suitable for flat surfaces (cycling, offices or halls)
maximum speed of 10 km / maximum range 8-10 km.
Offroad hoverboard features:
Higher profile, making it all terrain,
wheels of large diameter and robust construction,
maximum speed of about 15 km / h maximum range of up to 20 km.
Premium hoverboard combine the best of the above types. They are designed for experienced and demanding users. The main differences:
Compared to the standard hoverboards these have a stronger engine and a higher range
Compared to the off-road equipment, these are much more compact
Unicycles
Unicycles are much harder to use than conventional two-wheelers when used for the first time. The reward after the workout is much a better driving experience. Among other things, the device can be used on the spot. With an integrated suspension, the device is designed for a higher speed.
Segway
The so-called Segway differ from the classic two-wheeled hoverboard. They are based on the same principle, but differ in the following points:
Have central control rods for better stability even at high speeds
Have a rugged structure that allows for a higher power and capacity of the battery
Their terrain permeability is better,
They are built for everyday use (eg in terms of working routes).
Hide description
Was this information useful?
This form is for collecting Feedback Only. If you have any other inquiries, please our Customer Care team here.
Is something missing or displayed incorrectly? Let us know your suggestions so we can improve the website and customer experience.
Best Sellers
1.
Hoverboard / GyroBoard - maximal speed 12km/h, maximum range up to 20km, weight capacity 120kg, 4,4Ah baterie, weight 10,3kg
2.
Hoverboard / GyroBoard - maximal speed 15km/h, maximum range up to 20km, weight capacity 120kg, 4400mAh baterie, carry bag included, weight 12kg
3.
Hoverboard / GyroBoard - maximal speed 12km/h, maximum range up to 20km, weight capacity 120kg, 4,4Ah baterie, weight 10kg
Hoverboards & Gyroboards
Elektrické koloběžky z oblíbené řady SXT Light jsou ideální do městského provozu. Rychlé, s dobrou...
Elektrické skútry značky Racceway se rozhodly, že opanují česká města a nahradí přeplněné MHD. Například...
Poohlížíte se po elektrické koloběžce, která vás rychle a pohodlně dopraví z bodu A do bodu B? Pak do...
Oblíbená elektrická koloběžka Xiaomi Mi Electric Scooter je zpět, a to v nové verzi s označením Pro. Ta...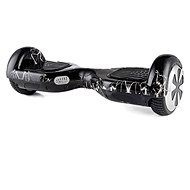 Standard Lightning E1 box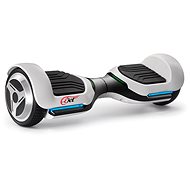 Standard Street White White E1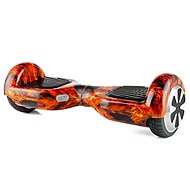 Standard Fire E1 box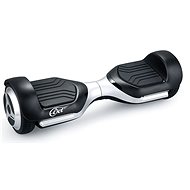 Column Standard Street Black E1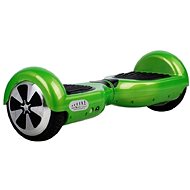 Box Standard Green E1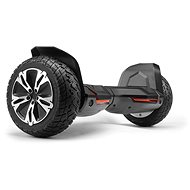 Offroad Grandtour Black E1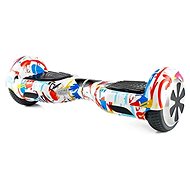 Column Standard Crazy E1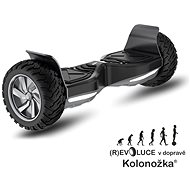 Offroad Rover E1
Hoverboards & Gyroboards
In the category Hoverboards & Gyroboards on Alza.cz, we currently have a total of 91 products, which you can easily buy online and get quickly delivered. See all of your purchases and make orders on our easy-to-use app.
Hoverboards & Gyroboards – proved brands
Enter product name
Note (link, Part number etc.):
Check out products sorted by price starting with the lowest price in the category cheap hoverboards & Gyroboards
Find products sorted from the most expensive to the cheapest in the category most expensive hoverboards & Gyroboards
Check out products sorted by price starting with the highest price in the category best sellers, best hoverboards & Gyroboards
You'll find products sorted by reviews starting from the highest ranked in hoverboards & Gyroboards reviews