Car accessories are especially practical for responsible car owners and car enthusiasts. In this category, not only you will find essential tools for simple car maintenance, such as car jacks or tire inflators, but also decorative accessories or convenient devices like car refrigerators or car vacuum cleaners.
Continue
The right car accessories make your life easier
Car jacks and jack stands - jacks lift vehicles so that maintenance can be performed. Their maximum lifting capacity must always be higher than the weight of your car. Also important is their minimum and maximum lift height.

Air compressors and inflators - these devices can inflate your vehicle's tires in a matter of seconds. With one of these, you'll never get stuck on the side of the road with a flat tire. You can also use them to inflate balls, inflatable mattresses, and other equipment. Selected models can also suck air, which is useful when you want to store an inflatable swimming pool for winter.

Voltage converters - plug one of these into your cigarette lighter socket and you'll get a standard power plug which you can use to charge your telephone or laptop.

Canisters - store fuel for long trips into the countryside and other places that are far from any gas station. Canisters are made either of plastic or metal.

Cool boxes - when choosing a car refrigerator, make sure it will fit in the trunk or behind the front seats. There are different types of cool boxes on the market. Thermoelectric cool boxes use a fan to keep the contents to 30° below ambient temperature. Compressor cool boxes can even freeze to -18° C, but are bulky and use more power.

Repellents and scarers -protective sprays and electric repellents designed to keep martens and rodents away from your car.

Sprays produce a sticky layer of repellent which is great for protecting wiring or wheel housings.
Electric deterrents emit an ultrasonic signal that reliably repels rodents but cannot be heard by people. To work properly, they have to be connected to the car battery and placed in the engine compartment.

Alcohol Testers - usually in the form of breathalysers, alcohol testers will quickly analyse your residual blood alcohol level and tell you whether you're fit to drive or not.

Parking assistants - parking sensors are useful especially for inexperienced drivers or those who drive large cars. The sensors are automatically activated when reverse gear is engaged. When you get close to an obstacle, an alert is triggered.

Car vacuum cleaners - car vacuum cleaners are small and designed to reach even the most inaccessible crevices. With one of these, your car's interior will be spotless. Selected models feature a rechargeable battery and work without cables.
Hide description
Was this information useful?
This form is used only for evaluating the information in the description above.
If you have any question about our products, services, transport or any other request, please contact our customer support.
What should be improved? Is anything missing here? Is anything wrong? Share it with us.
Best Sellers
1.

Compressor , max. pressure 10,3bar
2.

Reflective Vest - in-car, unisex, material: Polyester, colour: Orange, fastening: velcro, size XL
3.

Car Accessories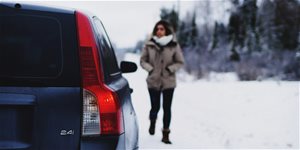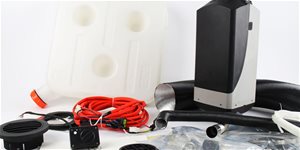 Do naší nabídky jsme nedávno zařadili i nezávislá topení do auta. Jejich instalaci zvládne zručný kutil sám....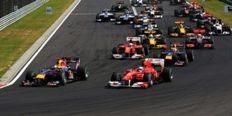 The end of July this year the Hungaroring circuit will host the Grande Prix Formula 1 races. Go to this...
Car Accessories
In the category Car Accessories on Alza.cz, we currently have a total of 12514 products, which you can easily buy online and get quickly delivered. See all of your purchases and make orders on our easy-to-use app.
Check out products sorted by price starting with the lowest price in the category cheap car Accessories
Find products sorted from the most expensive to the cheapest in the category most expensive car Accessories
Check out products sorted by price starting with the highest price in the category best sellers, best car Accessories
You'll find products sorted by reviews starting from the highest ranked in car Accessories reviews