AEG: Always a New Idea
For nearly 130 years, AEG has been combining the most advanced technology with appealing design. They set out to anticipate your future needs and exceed your expectations. By always monitoring innovations in home laundry, AEG finds itself at the top of the market. The brand also focuses on built-in and free-standing appliances - especially refrigerators, freezers, dishwashers, ovens, stoves, hobs, built-in coffee makers, and hoods.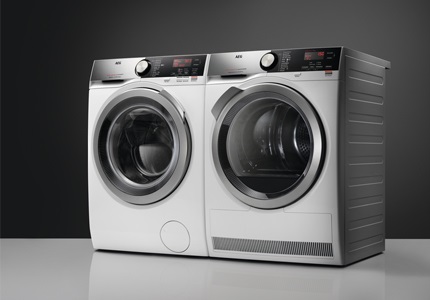 AEG Cares About Clothes
AEG washers and dryers are tough of dirt, but gentle on your clothes and the environment. You can use AEG washing machines without fear of damaging wool or silk. Your black dress will stay black, your wool sweater won't shrink, your silk blouse will remain soft, and your sportswear will always be ready for action. Get to know the new AEG washing machines and dryers.
AEG Kitchen Appliances - Always Tasteful
AEG Kitchen Appliances are sure to please - all the way down to the finest detail. The perfect meal experience depends on the preservation of raw ingredients, the preparation of these ingredients, and the serving itself. With AEG, you'll improve every step of cooking. Kitchen appliances from the AEG Mastery range can help you reach even the most lofty culinary goals. Become the boss of your kitchen with appliances that will give all you need and then some. Find out more about AEG Mastery appliances.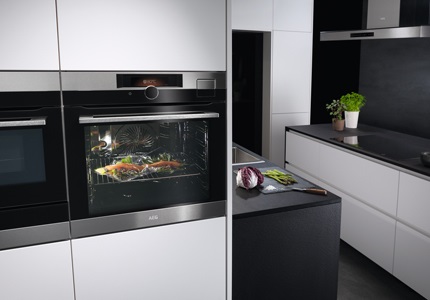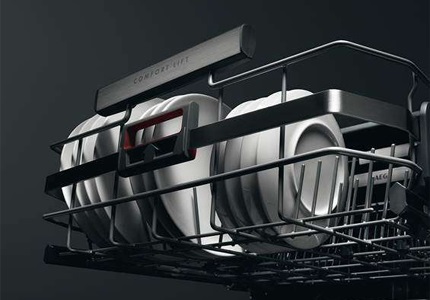 AEG - Always Something Extra
Do you like gifts? AEG has one for you in the form of an extended warranty for AEG domestic appliances. With selected models of washing machines and kitchen appliances, AEG offers you a 5-year warranty extension for a complete appliance, a 10-year warranty for an inverter motor, and a lifetime warranty for the ÖKOInvertor motor. Choose from the AEG range of products with an extended warranty: Do not hesitate to register your new appliance.