Usnadněte si život a ovládejte vaše domácí spotřebiče i z mobilního telefonu či tabletu. Uvařte si šálek ranní kávy z postele, snižte teplotu v troubě, když zrovna nakupujete nebo zapněte pračku, když jste na cestě z práce. To není zdaleka vše. Chcete vědět více?
Continue
Co jsou SmartAppliances?
SmartAppliances jsou jednoduše chytré spotřebiče, které lze prostřednictvím WiFi a příslušné aplikace propojit s telefonem nebo tabletem. Následně máte přehled o jejich stavu a můžete je vzdáleně ovládat. Zároveň vás mohou chytré spotřebiče upozorňovat na nejrůznější provozní události.
Nejčastěji jsou aplikace pro ovládání chytrých spotřebičů dostupné pro operační systémy Android a iOS.
Jaké chytré spotřebiče jsou k dispozici?
Nabídka chytrých spotřebičů se neustále rozrůstá. Aktuálně můžete zakoupit následující spotřebiče:
Velké spotřebiče: Pračky, myčky, lednice a trouby.
Malé spotřebiče: Kávovary a vysavače.
Co vše chytré spotřebiče umožňují?
Funkcí a možností, co lze s chytrými spotřebiči dělat, je celá řada. Vždy to závisí na daném modelu, případně aplikaci. Níže uvádíme nejčastější příklady:
Chytré pračky – vzdáleně lze nastavit například program, teplotu vody, rychlost otáček a sledovat průběh praní.
Chytré myčky – doporučení vhodného programu a zapnutí myčky, kontrola průběhu mytí a informace o zbývajícím počtu tablet.
Chytré lednice – regulace teploty, ovládání jejich funkcí, vzdálený náhled do lednice pomocí integrované kamery.
Chytré trouby – informace o průběhu pečení, změna programu či teploty.
Chytré kávovary – příprava kávy včetně volby programu.
Chytré vysavače – povel k úklidu nebo převzetí kontroly, kdy lze s robotickým vysavačem jezdit jako s autíčkem na ovládání.
Jakou aplikací mám chytrý spotřebič ovládat?
Každý výrobce používá pro ovládání spotřebičů vlastní aplikaci nebo si buduje vlastní ekosystém, kde za pomocí jediné aplikace může uživatel ovládat celou řadu chytrých spotřebičů daného výrobce.
i
Platforma Home Connect sdružuje výrobce elektroniky a umožňuje uživatelům komunikovat s chytrými spotřebiči nejrůznějších značek. Aktuálně jsou s ní kompatibilní chytré spotřebiče Bosch a Siemens. Mezi další partnery patří například Amazon Alexa, Nest nebo IFTTT.
Hide description
Was this information useful?
This form is for collecting Feedback Only. If you have any other inquiries, please our Customer Care team here.
Is something missing or displayed incorrectly? Let us know your suggestions so we can improve the website and customer experience.
Best Deals
1.
Front loading washing machine A +++, 7kg, 1200ot./min., Noise level 58 / 77dB (A), Antioverflow, 16 programs + 40 Smart Touch programs, Delay start, HxWxD 85x60x52cm, Smart Touch technology, fast cycles 30 / 59min.
+ FREE Elektronický poukaz na další nákup produktů PERSIL a SILAN v hodnotě 100 Kč při nákupu nad 500 Kč. worth 99,-
2.
LG GBB59PZRZS
In stock > 5 pcs and in store Praha - Horní Počernice
Refrigerators with a freezer 190cm, A ++, volume refrigerator / freezer 225 / 75l, noise level 37dB, Total No Frost, MultiAir Flow, Moist Balance Crisper, Smart Diagnosis, internal LED lighting, storage time of 16hrs, freezing capacity 9kg / 24h,
3.
Robotic Vacuum Cleaner - iAdapt 2.0 navigation with visual localisation, AeroForce brush system, iRobot HOME, acoustic and optical detection of dirt, ANTITANGLE system, Li-Ion battery, delayed cleaning function, AeroForce filter filter, full basket indicator, profiled rubber bumper, includes 1x virtual wall Dual Mode
SmartAppliances – chytré spotřebiče
The largest consumer electronics trade fair in the world, CES 2018, is behind us. Many companies have...
Apple představil v rámci Apple Keynote 2017 hlavní novinky pro letošní rok. Přináší iPhone 8 a iPhone 8...
Flapit je fyzické retro počítadlo postavené na interakci se sociálními sítěmi jako Facebook, Twitter a...
Internet věcí propojuje různá zařízení mezi sebou a přináší nové možnosti interakce. Jaké to má pro...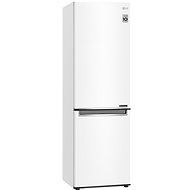 LG GBB71SWEFN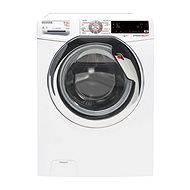 HOOVER WDWT 4118AHC-S
SmartAppliances – chytré spotřebiče
In the category SmartAppliances – chytré spotřebiče on Alza.cz, we currently have a total of 311 products, which you can easily buy online and get quickly delivered. See all of your purchases and make orders on our easy-to-use app.
Enter product name
Note (link, Part number etc.):