Lenovo
Lenovo patří mezi největší světové výrobce počítačů. Vznik společnosti se datuje k roku 1984, kdy nesla název Legend, později se přejmenovala na Legend Novo ("nová legenda"), zkráceně Lenovo. V roce 2005 firma převzala počítačovou divizi IBM, čímž se stala jedním z největších výrobců počítačů na světě. Podobně ambiciózní plán má rovněž na poli mobilních telefonů – v lednu 2014 převzalo Lenovo mobilní divizi společnosti Motorola Mobility. Do portfolia firmy dále spadají i tablety, servery, monitory, televize nebo například úložné jednotky. Výrobky Lenova v sobě účelně kloubí nekompromisní kvalitu za příznivou cenu a jsou tak správnou volbou pro každého chytrého zákazníka.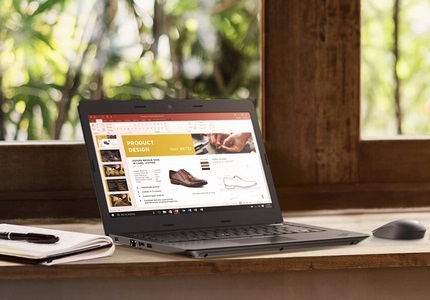 Notebooky Lenovo, mezi kterými si vybere každý
Notebooky Lenovo patří ve své kategorii mezi nejznámější. Tato společnost disponuje pestrou nabídkou přenosných počítačů od základních, až po profesionální. Pokud jste vášnivý hráč, který si rád vychutná hry na maximální detaily, určitě vás zaujme sekce herních notebooků. Velmi výkonné, a přitom mimořádně lehké a tenké jsou také ultrabooky Lenovo, které zaujmou i ty nejnáročnější uživatele. Nechybí ani dotykové notebooky – ty se hodí jak na práci, tak na volnočasové aktivity.
Stolní počítače Lenovo pro každého
Lenovo nezapomíná ani na stolní počítače. Pokud používáte počítač převážně na práci s kancelářskými aplikacemi nebo surfování na internetu, vyberete si sestavu z kategorie kancelářských PC. Praktické jsou rovněž All In One PC Lenovo – ty mají veškerý hardware integrovaný v monitoru a na vašem stole tak zůstane spousta volného místa. Navíc se téměř obejdete bez kabelů – klávesnice a myš jsou většinou připojeny bezdrátově. V nabídce nesmí chybět ani sestavy pro náročné hráče. Pokud mezi ně patříte, herní počítače Lenovo jsou pro vás ideální volbou.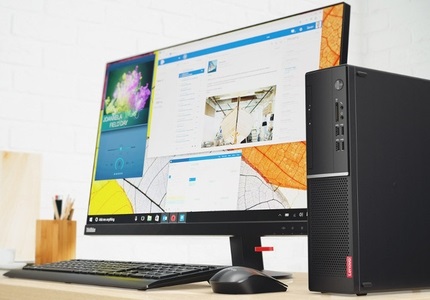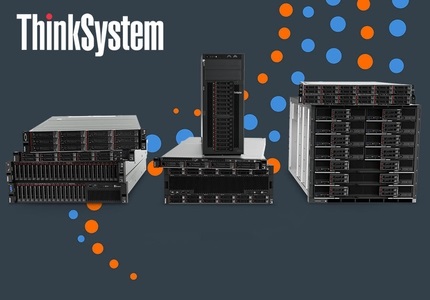 Vysoký výkon pro malé i velké firmy
Servery Lenovo nabízí vysoký výkon a rychlé zpracování vašich dat, ať už ve velké firmě, nebo v menším podniku. Spolehlivý chod serveru zajišťují výkonné procesory Intel Xeon. Ke svým serverům můžete kdykoliv samostatně dokoupit značkové operační paměti Lenovo typu DDR4 (ECC). Výkonnější retail servery do racku Lenovo potom disponují funkcí Hot–Swap – ta umožnuje výměnu pevných disků bez nutnosti vypnutí serveru. K serverům samozřejmě patří i operační systémy, které jsou rovněž součástí nabídky Lenova.
Zařízení 2v1 pro větší pohodlí
Pokud je pro vás notebook moc velký, často cestujete a neobejdete se bez klávesnice, určitě oceníte zařízení 2v1, která umožňují oddělit klávesnici – z vašeho notebooku se tak rázem stane tablet. Podobným zařízením je Tablet PC Lenovo, který ale neumožňuje oddělit obrazovku od klávesnice. Díky jedinečnému pantu lze ale otočit obrazovku o 360° a přeměnit tak během okamžiku notebook na tablet. Zařízení 2v1 a Tablet PC jsou obvykle poháněny OS Windows 10 a skvěle se hodí na cestování, práci nebo na hraní her.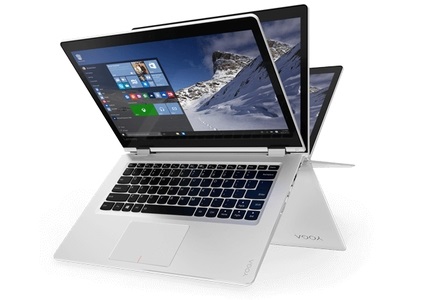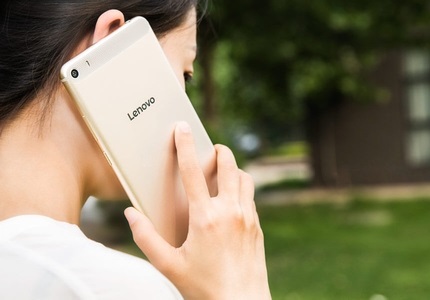 Smartphony a tablety Lenovo
Telefony Lenovo v sobě kombinují vysoký výkon a elegantní vzhled. Mezi smartphony Lenovo si vyberou jak nároční uživatelé, tak i ti, kteří hledají telefon za rozumné peníze. Některé smartphony z řady Lenovo VIBE nabízejí Dual SIM verzi s podporou LTE na obou SIM kartách – zatímco první SIM kartu můžete využívat na volání, zprávy, e-maily a online messengery, na druhé lze provozovat datový tarif pro větší datové přenosy. V telefonech a tabletech Lenovo běží nejčastěji operační systém Android. Tablety Lenovo využijete tehdy, pokud jste častěji na internetu, potřebujete více pracovat s aplikacemi, přehráváte multimédia nebo hrajete hry. Novější tablety Lenovo Yoga navíc disponují integrovaným otočným projektorem, který dokáže zobrazit obraz ve velikosti až 178 cm.
Příslušenství Lenovo
Pořídili jste si od Lenova stolní počítač, notebook, zařízení 2v1, tablet nebo smartphone a sháníte nyní příslušenství nebo komponenty? Potřebujete originální kabel, redukci či adaptéry? Žádný problém – vyberte si z bohaté nabídky značkového příslušenství Lenovo.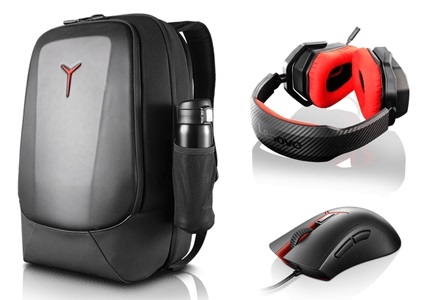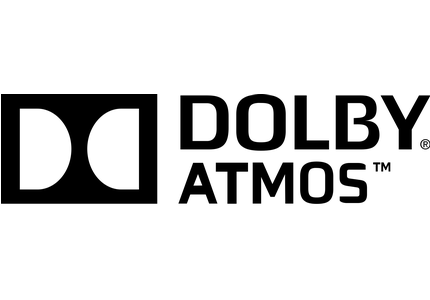 Špičkový zvuk díky Dolby Atmos
Hudba nebo videa podpořená technologií Dolby Atmos vás překvapí výrazným a kvalitním prostorovým zvukem. Jde o nový standard a nástupce 7.1 kanálového prostorového zvuku a používá se hlavně v kinech. Tuto technologii začalo používat i Lenovo u svých zařízení. Vůbec prvním, ale rozhodně ne posledním byl telefon Lenovo A7000. Nyní je zvuk Dolby Atmos součástí zejména herních notebooků a mobilních zařízení Lenovo. Díky této technologii je poslech při vyšší hlasitosti srozumitelnější a bez zkreslení.
Lenovo
Lenovo
Lenovo je čínská společnost s relativně krátkou, o to však zajímavější historií. Založena byla v nejlidnatější zemi světa v roce 1984 jedenácti pracovníky Čínské akademie věd, v jejímž čele stál Liou Čchuan-c'. Ten se stal také prvním ředitelem této napůl soukromé, napůl státní firmy, která se, tehdy pod názvem Legend Group, zaměřovala především na prodej osobních počítačů světoznámých výrobců.
Vzestup a pád značky Lenovo v 80. a 90. letech
Po vytvoření silné distribuční a prodejní sítě, získání dostatečného kapitálu a know-how začala Legend Group ukončovat vztahy s dodavateli a pustila se do výroby osobních počítačů pod svou značkou. Po počátečních úspěších přišel propad v 90. letech, kdy Čína otevřela svůj trh dovozcům zahraničních značek.
Lenovo opět na vzestupu díky mladému Jangovi
Spásou pro Legend Group byl mladý muž Jang Jüan-čching, pocházející ze vzdělané, přesto velmi chudé rodiny. Když Liou přepracováním zkolaboval, Jang, vysokoškolsky vzdělaný, mladý a schopný vedoucí oddělení firmy učaroval Liouovi svými znalostmi technologií i obchodu natolik, že jej Liou jmenoval šéfem divize osobních počítačů.
Odkoupení osobních počítačů IBM se stal obchodem roku
Jang se ujal této příležitosti se vší vervou, provedl restrukturalizace firmy a v roce 2002 přišel s návrhem na odkoupení Divize osobních počítačů společnosti IBM, která byla kvůli neziskovosti na prodej. Po nelehkém prosazování tohoto návrhu uvnitř společnosti a následných třinácti měsících vyjednávání se zrodil obchod označovaný jako celosvětová akvizice roku číslo jedna, který překvapil širokou veřejnost – vždyť třímiliardová čínská firma koupila desetimiliardovou Divizi osobních počítačů IBM, vynálezce osobního počítače a výrobce nedostižného etalonu této kategorie, a stala se tak třetím největším výrobcem počítačů na světě. V roce 2002 se také firma přejmenovala na Lenovo. Značka Legend byla ve světě registrovaná již několika subjekty, proto vznikl spojením slov Legend a latinského Novo (symbolizuje novátorství) nové jméno.
Lenovo na Olympiádě
V roce 2004 podepsalo Lenovo smlouvu s Mezinárodním olympijským výborem o partnerství a zajištění technické infrastruktury na Olympijských hrách v Turíně v roce 2006 a Pekingu v roce 2008. Lenovo tak šlo ve stopách dalších asijských značek, které byly také partnery a také podpořili Olympijské hry v minulosti, což jim vyneslo celosvětovou popularitu a výrazně jim pomohlo prorazit na zahraničních trzích. Lenovo tak například pro Hry v Turíně dodalo 5 000 osobních počítačů, 350 serverů a 600 notebooků!
Was this information useful?
This form is for collecting Feedback Only. If you have any other inquiries, please our Customer Care team here.
Is something missing or displayed incorrectly? Let us know your suggestions so we can improve the website and customer experience.
Enter product name
Note (link, Part number etc.):