Vstupte do světa úžasných hraček pro nejmenší! Jak velkému dítěti je vybíráte? Miminko vystačí s jednoduchými barevnými hračkami, ale brzy začne oceňovat různé tóny, zvuky a interaktivní hry, které rozvíjejí jeho poznání, zručnost, pohybové dovednosti, řeč a myšlení. Jak se vyznat v hračkách pro nejmenší děti?
Continue
Chrastítka a Kousátka
Chrastítka se řadí mezi první hračky miminka. Pestrými barvami, různými tvary a zvuky podporují zdravý vývoj dítěte. Vyrábějí se z kombinací materiálů a musí být bezpečná, zdravotně nezávadná, se snadnou údržbou.
Kousátka pomáhají dětem od bolesti při růstu prvních zoubků s usínáním, a zároveň je zabaví. Mohou být kombinovaná s chrastítky a hodí se pro novorozence i děti od 3 měsíců věku.
Autíčka
Ačkoliv jsou autíčka tradiční klukovské hračky, zabaví mnohdy i holčičky. Pestré modely se světelnými a zvukovými efekty jsou vhodné od 3 měsíců. Starší děti se zabaví autíčky na ovládání, nakladači nebo jeřáby.
Hračky na kočárek a postýlku
Hračky a závěsné kolotoče, které můžeme umístit na kočárek nebo postýlku, jsou vhodné už od narození, případně od 3 měsíců věku. Dítě nejen zaměstnají, ale i povzbudí. Můžete je použít i na autosedačku.
Didaktické hračky a hračky pro rozvoj motoriky
I hraním se děti učí. Rozpoznávat barvy, zvuky, tvary nebo zlepšovat pohybové a motorické schopnosti. Hračky, sety, stavebnice a chodítka s mnoha funkcemi podporují aktivitu nejmenších dětí. Při výběru sledujte především zájem dítěte a doporučený věk.
Stavebnice
Chodítka
Leporela a knížky
Hračky do vody
Hračky do vany nebo bazénku zpříjemní každé koupání. Různé skládačky a hračky s malými dílky jsou určeny pro děti od 3 let, nafukovací hračky jsou vhodné již pro novorozence.
Deky a lehátka
Hrací deky a podložky jsou často s hrazdičkou, ale mohou být i bez. Hrací podložky do auta se hodí i pro novorozence.
Lehátka a sedátka na hraní mohou mít funkci houpání nebo vibrací. Existují modely pro děti od narození až do 6 let.
LEGO DUPLO
LEGO DUPLO jsou velké, roztomilé a pestrobarevné kostky pro všechny malé stavitele od 2 let. Kostky jsou dvakrát tak větší než u běžných stavebnic LEGO®.
Hide description
Was this information useful?
This form is for collecting Feedback Only. If you have any other inquiries, please our Customer Care team here.
Is something missing or displayed incorrectly? Let us know your suggestions so we can improve the website and customer experience.
Best Deals
1.
Educational toy - full of games and activities, suitably from 6 to 36 months
2.
Children's blanket - suitable for children older than three months, melody module, toys
3.
Hračky pro nejmenší
Jen co miminko trochu povyroste, začně objevovat svět, zábavu a chce si hrát. Jak rozvíjet jeho schopnosti...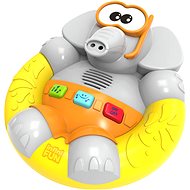 Elephant Bath Time Fun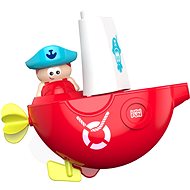 Pirate Ship Bath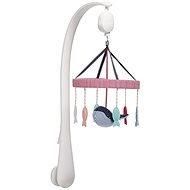 Musical Whale Mobile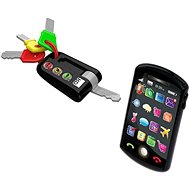 Duo Tech Set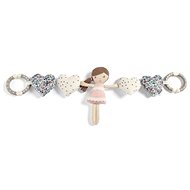 Bella Doll Stroller Doll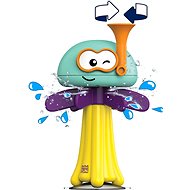 Octopus Bath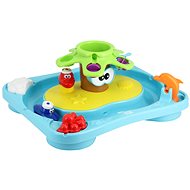 Fun Island in the Bath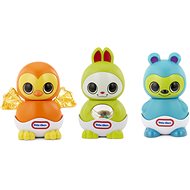 Sleepy Stacker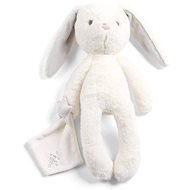 Rabbit Bunny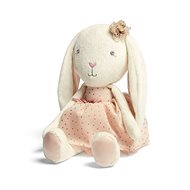 Millie's Bunny
Hračky pro nejmenší
In the category Hračky pro nejmenší on Alza.cz, we currently have a total of 589 products, which you can easily buy online and get quickly delivered. See all of your purchases and make orders on our easy-to-use app.
Enter product name
Note (link, Part number etc.):
Check out products sorted by price starting with the lowest price in the category cheap hračky pro nejmenší
Check out products sorted by price starting with the highest price in the category best sellers, best hračky pro nejmenší
You'll find products sorted by reviews starting from the highest ranked in hračky pro nejmenší reviews