Milling tools are used for milling wood and sometimes even metal. They are handy if you need to profile edges or create decorative elements and grooves. The individual models vary depending on their intended usage, power consumption and speed.
Continue
What to focus on when choosing a milling tool
Usage
Routers – enable you to profile grooves, crop, profile and shape edges.
Slotters – designed for cutting grooves of variable depth. Suitable for wiring works.
Motor performance
The rule of thumb is that the more powerful the motor, the easier it is to work with the material.
600 W - enough for occasional less demanding work.
over 600 W - suitable for everyday milling; a strong motor doesn't risk "choking".
Cage stroke
Ranges mostly between 50 and 70 mm, and indicates the range of movement for the milling cage—i.e. how deep can a machine go when working on some material. A milling tool with a low cage stroke doesn't allow deep processing.
Speed control
Speed must be adjusted to match the type of material and tool used. 25,000 RPM is considered optimal, but you really do need the option to control the machine speed. Remember, high speeds are not always better.
Too slow - poor performance when cutting hard materials.
Too fast - milled material may start burning.
Other useful milling tool features
Tool-less instrument exchange - you can change tools without needing a screwdriver or anything else.
Dust extraction attachment - allows you to vacuum dust and material debris into a connected vacuum cleaner.
Built-in lighting - easier orientation around the profiled area.
Smooth start - eliminates small movements that may destabilise the milling tool.
Hide description
Was this information useful?
This form is used only for evaluating the information in the description above.
If you have any question about our products, services, transport or any other request, please contact our customer support.
What should be improved? Is anything missing here? Is anything wrong? Share it with us.
Best Sellers
1.
Cutter top, suitable for wood and plastics, electric, powerful engine 2100 W, speed 28000 RPM, weight 4,3 g
2.
Cutter grooving for walls, electric, powerful engine 1800 W, speed 5000 RPM, weight 5,5 g
3.
Cutter - One-handed milling machine, power: 530W, idle speed: 35000/min, shaft clamping :6mm, rubberized handle, base plate tilting: 0-45 degrees, accessories, weight: 1.5kg
Milling Tools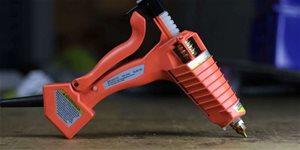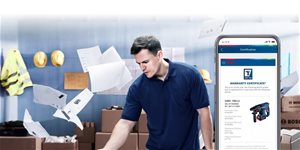 Nový portál Bosch PRO360 poskytuje zákazníkům řadu výhod. Můžete si zde například zobrazit veškeré své nářadí,...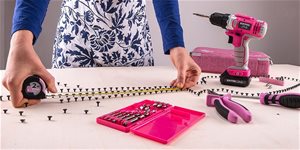 Pro všechny akční dámy představujeme nářadí pro ženy, se kterým zvládnete drobné i složitější opravy i úpravy...
Milling Tools
In the category Milling Tools on Alza.cz, we currently have a total of 58 products, which you can easily buy online and get quickly delivered. See all of your purchases and make orders on our easy-to-use app.
Check out products sorted by price starting with the lowest price in the category cheap milling Tools
Find products sorted from the most expensive to the cheapest in the category most expensive milling Tools
Check out products sorted by price starting with the highest price in the category best sellers, best milling Tools
You'll find products sorted by reviews starting from the highest ranked in milling Tools reviews