Xbox Game Pass is the future of PC and console gaming. It works similarly to Netflix or Spotify, only with games - for a monthly fee, you have access to an extensive library of big-budget and independent titles. You don't need to buy many games anymore, which is gentle on your wallet. Xbox Games also feature their Ultimate version, taking gaming to the next level - cloud gaming. You can play demanding console games on your phone, because they do not run on your device but are streamed from remote servers.
Key Benefits of Xbox Game Pass
With the Xbox Game Pass Ultimate subscription, you get a lot of services and benefits, the main ones being:
Great Price - because you don't have to buy each game separately. You pay a reasonable flat rate, so you can save a significant amount of money.
New Games Every Month - Xbox Game Pass is constantly expanding. Usually by more than ten games a month.
Games from Microsoft on the Day of Release - games released under Xbox Game Studios can be found in the Game Pass service menu on the day of their release.
Bright Future - Microsoft is one of the largest video game companies and it keeps growing. It has recently acquired ZeniMax, which owns the game brands The Elder Scrolls, Fallout, Doom, Wolfenstein, Dishonored, Prey and Rage. Xbox Game Pass owners really have a lot to look forward to.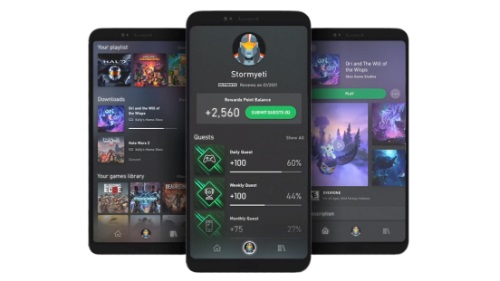 Xbox Game Pass Ultimate - Console Games on Your Mobile
Take full advantage of Xbox Game Pass and play on not only your computer and console, but also your smartphone. The higher version of the subscription - Xbox Game Pass Ultimate - also includes xCloud service. It is a form of cloud gaming, i.e. gaming in which the game does not run on your device, but on a remote server, and it is "streamed" to your device. You send data about the control of the game to the server and its image is sent back to you. It means that you can play demanding console games on your phone or tablet. In addition, Ultimate includes both versions of the basic Xbox Game Pass - for PC and Xbox consoles - as well as Xbox Live Gold membership.
Xbox Game Pass for Xbox and PC - Games Immediately Ready for Download
If playing mobile games is not really your thing, but you'd like to take advantage of the Game Pass library when playing on your PC or Xbox, you'll appreciate the basic version of Xbox Game Pass. It's cheaper than Ultimate and can be subscribed for either your PC or Xbox - depending on what you want to play games on. In addition to the hundreds of games included in the prepaid library, you will also receive discounts on other titles, including their above-standard editions.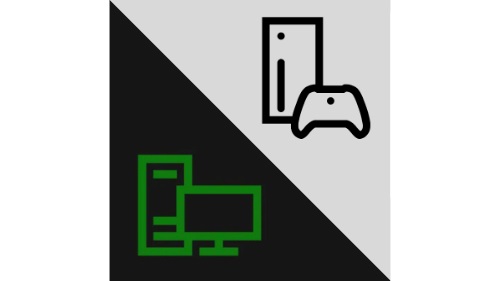 How Does Xbox Game Pass Work?
You can buy a prepaid card - for PC, for Xbox, or Ultimate for all platforms, including mobile phones.
Activate your Xbox Game Pass digital license - find a step-by-step guide in our article How to apply Electronic Licenses (Xbox Store)
From the wide selection of titles, choose the game (or more) you want to play - click "Install" and wait for the game to download.
Start the game and enjoy playing.
What Games Does Xbox Game Pass Offer?
Hundreds of games are part of the Xbox Game Pass library. These are both big "AAA" titles and smaller independent games. There is so much to choose from. Have a look below: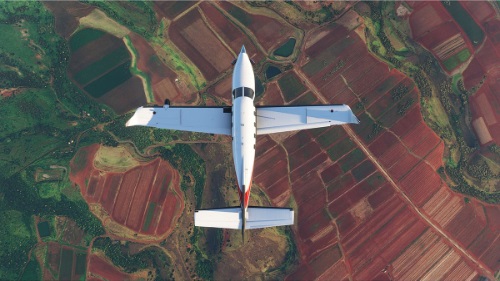 Microsoft Flight Simulator (PC + Xbox Series)
Take a trip to anywhere in the world - easily and from the comfort of your home. The Microsoft Flight Simulator map is based on real satellite images and completed by artificial intelligence. It represents a credible reproduction of reality at a scale of 1:1. Sit in one of the many planes and head to places you've always wanted to see, or just see your hometown from a different perspective. The level of difficulty is customizable, so it pleases both occasional pilots with a keyboard and mouse as well as well-equipped hardcore "simmers".
Doom Eternal (Xbox)
The legendary Doom series rose from the dead in 2016 and today, it is again one of the best titles you can play on computers and consoles. The latest episode from spring 2020 - Doom Eternal - was praised in reviews. In the role of Doom Slayer, you will destroy hordes of demons, this time directly on Earth. In addition to the story campaign, multiplayer is also available - both offering a fast pace and an exceptionally satisfying gaming experience.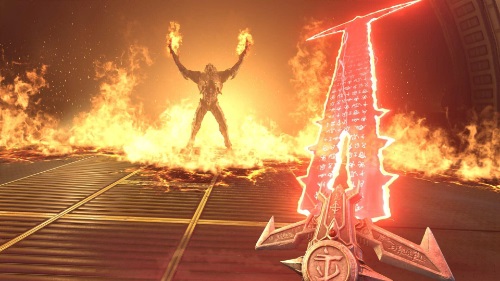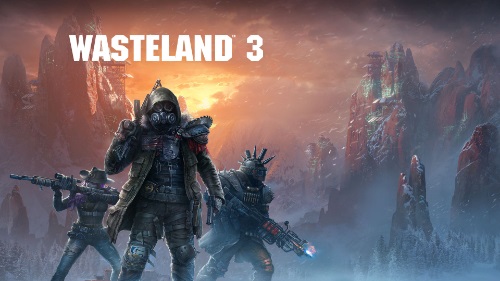 Wasteland 3 (Xbox + PC)
Immerse yourself in the cruel world of a nuclear war - in the winter wasteland of Colorado, take on a team of Rangers and play a pivotal role in the upcoming events. The development of the story depends mainly on your decisions, and if you make the wrong ones, they can have unfortunate consequences not only for you. Wasteland 3 will draw you in for dozens of hours, and if you want, you can also experience them in cooperation with one of your friends.
The Outer Worlds
Ori and the Will of the Wisps
Crusader Kings III
Age of Empires III: Definitive Edition
Forza Motorsport 7
Forza Horizon 4
Sea of Thieves
Resident Evil 7 Biohazard
State of Decay 2
ARK: Survival Evolved
A Plague Tale: Innocence
Frostpunk
Fallout 76
Tell Me Why
Was this information useful?
This form is used only for evaluating the information in the description above.
If you have any question about our products, services, transport or any other request, please contact our customer support.
What should be improved? Is anything missing here? Is anything wrong? Share it with us.
Best Sellers
1.
Prepaid Card - for PC (Win 10), Mobile Phone / Tablet (Android), Xbox 360, Xbox One S / Xbox One X, Xbox Series X, Xbox Series S, license: downloadable, key for Xbox Live, Microsoft Store and Xbox Mobile app, membership period of 3 months, - 333 Kč/month
2.
Prepaid Card - for PC (Win 10), Mobile Phone / Tablet (Android), Xbox 360, Xbox One S / Xbox One X, Xbox Series X, Xbox Series S, license: downloadable, key for Xbox Live, Microsoft Store and Xbox Mobile app, membership period of 1 month,
3.
Prepaid Card - for Xbox One S / Xbox One X, Xbox Series X, Xbox Series S, license: downloadable, key for Xbox Live, membership period of 6 months, - 249,83 Kč/month
Xbox Game Pass
Forza Horizon 5 přesunula závodní festival Horizon ze zapršené Anglie do Mexika, kde kromě střídajících se...
U tak širokého spektra herních titulů, které nabízí služba Game Pass, může být hledání další oblíbené hry...
Originální 2D pojetí akčního RPG představili vývojáři z Drinkbox Studios, kteří se zároveň starají o...
Rok utekl jako voda a Online festival 2021 je tady! Loňský úspěšný první ročník byl navázán na start...
Xbox Game Pass
In the category Xbox Game Pass on Alza.cz, we currently have a total of 5 products, which you can easily buy online and get quickly delivered. See all of your purchases and make orders on our easy-to-use app.
Xbox Game Pass – proved brands
Enter product name
Note (link, Part number etc.):
Check out products sorted by price starting with the lowest price in the category cheap xbox Game Pass
Check out products sorted by price starting with the highest price in the category best sellers, best xbox Game Pass
You'll find products sorted by reviews starting from the highest ranked in xbox Game Pass reviews