As their name suggests, gaming tablets are laser-focused on gaming. For this type, the most important factors are performance, display size, internal storage capacity, and the operating system. What to look for when choosing a gaming tablet?
Continue
Gaming Tablet Display Size
Small - 7" to 8" - suitable for children, frequent travellers, and less demanding gamers.
Standard - 9" to 10" - easy to carry, yet big enough for gaming and multimedia use.
Larger - more than 10" - enjoy playing games and watching movies on a large screen.
System Memory Capacity for Android/iOS Gaming Tablets
2GB - suitable for playing casual games.
3GB - you can play performance-intensive games even with multiple open apps.
4GB or more - the tablet runs performance-intensive games smoothly and without a hitch even when running a large number of other apps in the background. These tablets are also future-proof, since you know you will be able to run graphically challenging games for years to come.
i
With Apple iPad tablets running iOS, their RAM memory capacity doesn't really matter. The tablets are designed to make sure they have enough performance to run the latest games now and in the near future.
Choosing the Tablet Processor
Android OS Tablets
2 to 4 cores means the tablet can handle simple or moderately performance-intensive games. Good for casual gaming.
6 to 8 cores is what you want if you want to run the most beautiful games available. Perfect for hardcore gamers.
iOS Tablets
For Apple iPad tablets, check the name of the processor.
Apple A8s are older processors, unsuitable for high-end gaming - newest releases probably won't run 100% smoothly.
Apple A9 is the golden mean - even graphically-intensive games will run well.
Apple A10X are the most powerful processors available, with performance to spare for future titles.
How much storage do I need?
The average size of a game is approximately 65 MB. The more sophisticated and graphically challenging the game, the more space it takes. While some games take up to 10 MB, others may have over 1 GB. Also, when selecting a gaming tablet, keep in mind that the operating system and basic apps alone take up approximately 5 to 10GB.
32GB - for dozens of games and apps. Sufficient for casual users.
64GB - aside from games and apps, there is also plenty of room for music and videos.
128GB or more - great if you want to store hundreds of apps and games or dozens of movies. A truly future-proof tablet.
!
With Android gaming tablets, you can always expand the internal storage with an SD card. You can't do that with iPads, so it's better to pay extra for a device with more storage space.
What operating system do I want for my gaming tablet?
It is not generally possible to say which operating system is better. It always depends on the user's preferences, which can vary greatly. Below you will find the main pros and cons of both Android and iOS gaming tablets.
Pros and Cons of Android OS Gaming Tablets
Pros
Highly customisable OS
Memory card support
More free apps available
Cons
Tablets rarely receive major Android firmware updates
All-purpose OS must be compensated with higher hardware performance
Pros and Cons of iOS Gaming Tablets
Pros
Fine-tuned and reliable operating system
Games are regularly updated
Free annual iOS upgrade for older iPads
Cons
Higher purchase price
No memory card support
Hide description
Was this information useful?
This form is used only for evaluating the information in the description above.
If you have any question about our products, services, transport or any other request, please contact our customer support.
What should be improved? Is anything missing here? Is anything wrong? Share it with us.
Best Sellers
1.
Tablet - display: 10,2" QHD 2160 × 1620 Retina, Apple A13 Bionic, internal memory: 64GB, webcamera 8Mpx+ 12Mpx, weight: 490, Lightning connector, iPadOS
2.
Tablet - display: 10,2" QHD 2160 × 1620 Retina, Apple A13 Bionic, internal memory: 64GB, webcamera 8Mpx+ 12Mpx, weight: 490, Lightning connector, iPadOS
3.
Tablet - display: 10,9" QHD 2360 × 1640 Retina, Apple A14 Bionic, internal memory: 64GB, webcamera 12Mpx+ 12Mpx, weight: 477, USB-C, iPadOS
Zbrusu nové telefony řady Vivo X90 sice zatím vstoupily pouze na čínský trh, přesto budeme doufat, že se tyhle...
Máte před sebou recenzi Poco M5s. Jedná se o vybavenější z dvojice, kterou výrobce představil nedávno. Jak si...
Telefon Honor Magic Vs je skládací telefon formátu knížky, nástupce modelu Magic V, který byl v Číně oznámen...
Samsung Galaxy S23 přijde na trh odhadem na začátku roku 2023. Co od této řady telefonů očekáváme a o jakých...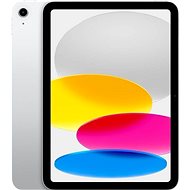 iPad 10.9" 64GB WiFi Silver 2022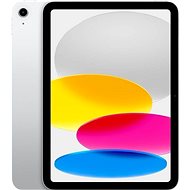 iPad 10.9" 256GB WiFi Silver 2022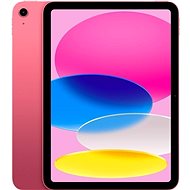 iPad 10.9" 64GB WiFi Pink 2022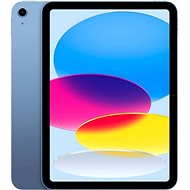 iPad 10.9" 256GB WiFi Blue 2022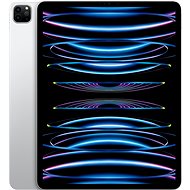 iPad Pro 12.9" 128GB M2 Silver 2022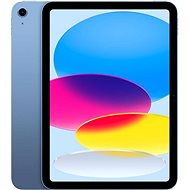 iPad 10.9" 64GB WiFi Blue 2022
Gaming Tablets
In the category Gaming Tablets on Alza.cz, we currently have a total of 165 products, which you can easily buy online and get quickly delivered. See all of your purchases and make orders on our easy-to-use app.
Check out products sorted by price starting with the lowest price in the category cheap gaming Tablets
Find products sorted from the most expensive to the cheapest in the category most expensive gaming Tablets
Check out products sorted by price starting with the highest price in the category best sellers, best gaming Tablets
You'll find products sorted by reviews starting from the highest ranked in gaming Tablets reviews