Potřebujete vybavit prvňáčka pro jeho první školní rok nebo jen potřebujete dovybavit staršího žáka? Ať už sháníte školní aktovku, penál, psací potřeby nebo pytlíky na přezůvky či svačinové boxy, v naší bohaté nabídce najdete vše. Níže naleznete základní rozdělení školních potřeb.
Continue
Školní aktovky, batohy a tašky
Prvňáčkům a žákům nižších ročníků se doporučují školní aktovky. Ty nabízejí lepší rozložení váhy na záda a jsou přehlednější. Školní batohy jsou potom určeny starším žákům. Při výběru je důležité klást důraz na dobrou ergonomii, přítomnost polstrování a na bezpečnostní prvky.
Penály a pouzdra
U školního penálu je důležité, pro koho je určen. Zatímco pro prvňáčky je vhodný jednopatrový penál, pro starší žáky je výhodnější vícepatrový penál. Při výběru se zaměřte na velikost, vnitřní uspořádání, hmotnost i design. V nabídce máme již vybavené penály, ale i penály bez výbavy. Pouzdra jsou vhodná spíše pro studenty středních škol. Nejsou sice tak přehledná jako penál, ale jsou skladná a nemají gumová poutka – psací potřeby do nich můžete jednoduše pohodit.
Pytlíky na přezůvky
U pytlíku na přezůvky je výběr celkem jednoduchý. Zde se klade důraz především na design. Můžete vybírat s dětským, pohádkovým nebo například sportovním motivem. Některé pytlíky mají navíc kapsu na zip nebo je lze připevnit ke školní aktovce.
Svačinové boxy a láhve
Láhve můžete vybírat v různých objemech od 0,25 l do 1 l. Svačinové boxy se kromě designu liší nejčastěji rozměry, dělením na více částí a způsobem otevírání. Některé svačinové boxy tak můžete například otevřít pouhým stisknutím víka.
Kufříky
Kufříky se nejlépe hodí na výtvarné nebo školní potřeby, které se již do aktovky nevejdou. Také je ale využijete doma pro ukládání drobných hraček. Kufříky jsou většinou nabízené v jednotné velikosti s 35cm délkou. Design je nejčastěji navrhován ve sportovním, pohádkovém nebo zvířecím motivu.
Výtvarné potřeby
Ve výtvarných potřebách najdete pomůcky na malování, jako jsou vodovky, tempery, pastelky, voskovky, fixy, ale i nůžky, lepicí potřeby nebo modelovací hmoty.
Psací potřeby
Mezi psací potřeby patří zejména propisky a pera, zvýrazňovače, popisovače a fixy, ale i náhradní náplně.
Bloky a desky
Bloky se liší podle vnitřního řádkování a typu vazby, ta může být pevná či kroužková. Desky jsou vhodné pro uspořádání sešitů. Můžete vybírat ve velikostech A4 a A5.
Dětské tabule a křídy
Dětské tabule a křídy jsou ideálním pomocníkem pro trénování psaní či počítání. Slouží i jako prostor pro malování.
Hide description
Was this information useful?
This form is for collecting Feedback Only. If you have any other inquiries, please our Customer Care team here.
Is something missing or displayed incorrectly? Let us know your suggestions so we can improve the website and customer experience.
Best Deals
1.
Children's backpack - ergonomic, reflective elements, anatomically shaped back, 3 chambers, side pockets for bottle, dimensions: 48 × 34 × 16cm, weight: 0.8kg
2.
Coloured Pencils - triangular, soft and durable, bright colours
3.
Školní potřeby
Léto předchází školnímu roku, který bude pro děti znamenat novou dávku každodenních povinností. Proto je...
The beginning of the school year is coming, and children who are starting school for the first time are...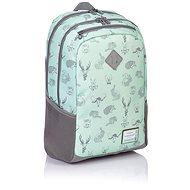 Head HD-31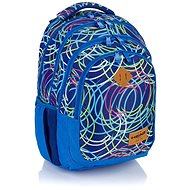 Head HD-103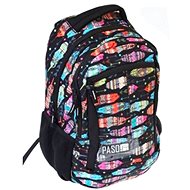 Student Quill and Arrow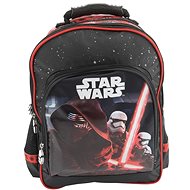 Majewski Star Wars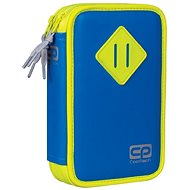 Coolpack Jumper - blue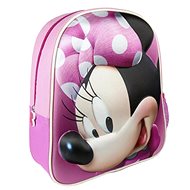 Minnie 3D Bag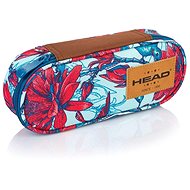 Head HD-64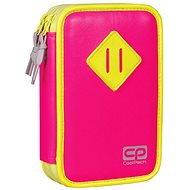 Coolpack Jumper - pink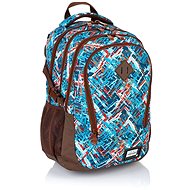 Head HD-85
Školní potřeby
In the category Školní potřeby on Alza.cz, we currently have a total of 582 products, which you can easily buy online and get quickly delivered. See all of your purchases and make orders on our easy-to-use app.
Enter product name
Note (link, Part number etc.):
Check out products sorted by price starting with the lowest price in the category cheap školní potřeby
Check out products sorted by price starting with the highest price in the category best sellers, best školní potřeby
You'll find products sorted by reviews starting from the highest ranked in školní potřeby reviews