Scooters are a popular means of transportation for children and adults. How to choose the models of this range, we advise the following.
Continue
Types of scooters
Classic scooters are especially designed for children - the ideal means of transport for shorter distances. It is particularly well suited to the city.
Scooters are compact thanks to the smaller diameter wheels which make it more maneuverable, but slower. Ideal for frequent travel by public transport, can also the transported easily in the car boot.
Freestyle scooters are suitable for a variety of tricks. Capable of withstanding harsh treatment and are constructed of higher quality parts. Also suitable for traveling shorter distances.
There are two types of scooters with inflatable wheels :
One larger tyre and a second smaller - this scooter is faster, suitable for long journeys by plane.
Both tyres are of the same size - scooter is more agile, the ride is fun when the same effort is exerted, but it is slower.
Frame material
Steel
The steel frame is rigid, durable and inexpensive.
The disadvantage is the higher weight.
Dural
Properties of this steel give it a lower weight, but is more expensive.
Carbon
It combines high strength and low weight.
In view of its high price is mainly used for racing scooters.
Wheels
Diameter
Bigger wheels are faster due to less rolling resistance. Better at manovering on uneven terrain.
Smaller wheels are more stable yet slower.
Hardness
Harder wheels are faster but less comfortable because they do not absorb as much vibration.
The lower the number, the softer the wheel.
Types of bearings
The quality of the bearings are indicated in the ABEC scale 1-9, where the numeral 9 represents the best quality bearing.
The better the bearing, the better the wheel.
We recommend that you select a bearing marked at least ABEC 5
Brakes
Pedal
They are fitted especially for urban scooters.
The advantage is low cost and easy maintenance.
Jaw
Also known as the rim.
Provide a higher reliability, keep the driver's weight higher and the majority of the scooters are designed for leisure rides.
Circular/Disc brakes
The best on the market, but also the most expensive.
They are designed for demanding riders who ride regularly.
Require higher maintenance (e.g. replacement of platelets).
The height and load capacity
Frame height
The lower frames drive more comfortably and natural, in addition to better reflect them.
The downside is that you can easily capture a variety of inequalities such as the handlebar height.
Handlebar height
The recommended height for adult riders is about 90-130 cm, for children from 50 cm.
If the handlebars are too low, you can hurt your back. If they are too high, they will hurt your hands and the Scooter will be harder to control.
Capacity
Often this is an underrated and confused parameter. This is not based solely on a rider's weight, but the so-called. Maximum load. For example, during a jump the subsequent impact of the mass on the scooter multiplies.
In urban types if the rider's weight equals 75 kg the recommended load capacity for the scooter is around 100 kg.
An important parameter especially for freeride - the larger the maximum weight, the better.
Hide description
Was this information useful?
This form is for collecting Feedback Only. If you have any other inquiries, please our Customer Care team here.
Is something missing or displayed incorrectly? Let us know your suggestions so we can improve the website and customer experience.
Best Sellers
1.
Freestyle Scooter - weight 2700 g, material Aluminum, load capacity 100.00 kg, bearings ABEC 7
2.
Folding Scooter - with a load capacity of 100kg, max handlebar height of 101cm, frame material: aluminium / steel, pedal brake, weight of 3,9kg
3.
Scooter - max. load: 100kg, max. handlebar height: 79cm, aluminium frame, pedal brake, weight: 2.6kg
Scooters
Víte, jaký sport si vybrat, abyste v létě shodili pár kil? A jaké při sportování dodržovat zásady?...
Máte nové kolo a zařizujete jeho osvětlení? Pak je právě vám určen náš článek, který vás provede...
Je jedno, jestli koloběžku vnímáte jako dopravní prostředek, nebo jako sportovní pomůcku, vyrazit s ní na...
Máte nové kolo a pořizujete i další cyklistickou výbavu? Pak právě vám je určen náš návod, který vás...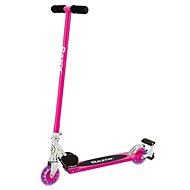 Razor S Spark Sport - Pink
Razor JETTS - Green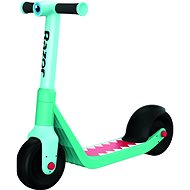 Razor Wild Ones Jr Scooter Shark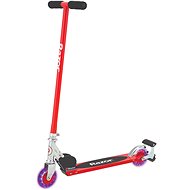 Razor S Spark Sport - Red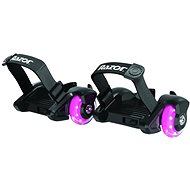 Razor JETTS mini - Pink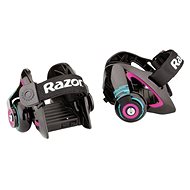 Razor JETTS - Purple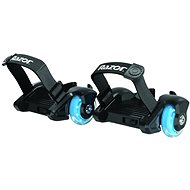 Razor JETTS mini - Blue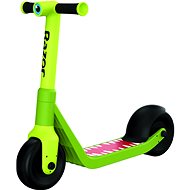 Razor Wild Ones Jr Scooter Dino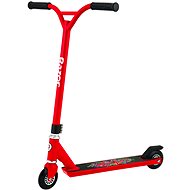 Razor Beast V5
Scooters
In the category Scooters on Alza.cz, we currently have a total of 287 products, which you can easily buy online and get quickly delivered. See all of your purchases and make orders on our easy-to-use app.
Enter product name
Note (link, Part number etc.):
Check out products sorted by price starting with the lowest price in the category cheap scooters
Find products sorted from the most expensive to the cheapest in the category most expensive scooters
Check out products sorted by price starting with the highest price in the category best sellers, best scooters
You'll find products sorted by reviews starting from the highest ranked in scooters reviews