Xbox is one of the biggest names in the gaming world. Not only does it offer high-end consoles with top performance, but also convenient services packed with enticing benefits. Whether you're playing alone or with friends, you can look forward to hours of uninterrupted fun with an Xbox. Read on and we'll walk you through the entire range.
Continue
Xbox Series
The Xbox Series are the latest fourth-generation consoles from Microsoft. Compared to the previous generation, they support Ray Tracing and a brand-new SSD for lightning-fast load times. Backwards compatibility ensures that you can still play classic games from older consoles. There are two models for you to choose from—Xbox Series X or Series S.
Xbox Series X
Xbox Series X boasts record-breaking performance of up to 12 TFLOPS and a 1TB SSD, allowing gamers to enjoy their favourite games at 60fpse—even in 4K resolution. Microsoft Xbox X Series also features a Blu-ray drive and Dolby TrueHD with Atmos.
Xbox Series S (All-Digital)
Xbox Series S focuses on less demanding gamers. For a lower price, it has a reduced 4 TFLOPS performance, a smaller 512GB SSD, and QHD (1440p) resolution at 60fps. As Xbox S Series doesn't include a disc drive, it is far lighter and more compact.
Xbox One
Xbox One is Microsoft's third-generation game console—an upgrade on Xbox One X and One S, which were lauded for their impressive performance, ample storage and revolutionary services. Unfortunately, you can't get a new Xbox One these days. However, loyal owners can still get games and accessories, such as an Xbox One controller.
Xbox Games
Of course, new and older consoles also need original Xbox games. You can choose from many different Xbox games from all genres, so you are sure to find something that you love. Exclusives include the legendary shooter Halo, adrenaline-fuelled racing game Forza and Microsoft Flight Simulator.
i
You can buy Xbox games in physical or digital form, which you can activate online at the Microsoft Xbox Store.
Xbox Accessories
Avid gamers will also love these Xbox accessories that open up brand new gaming possibilities. An additional Xbox controller comes in handy when hosting or visiting friends and family. Headphones ensure precise sound and communication with other players, while steering wheels take racing games to the next level. You can even customise your Xbox with an expansion card, external hard drive, Xbox controller stand or charging station.

Xbox gamepad

Xbox headphones

Xbox steering wheel

Xbox external hard drive
Microsoft Xbox Subscriptions
Microsoft has prepared two enticing paid subscription services for gamers.
Xbox Live Gold
Xbox Live Gold is a premium subscription for gamers who want even more features for their gaming experience. Once activated, you'll get access to online play, exclusive discounts and faster access to demo/beta versions of new games, plus two free games every month. You can subscribe to Xbox Live Gold for 1, 3, 6 or 12 months.
Xbox Game Pass
Xbox Game Pass is a unique monthly subscription that makes sure you never get bored of gaming ever again. Every month you get unlimited access to over 100 games of all genres. Then there's Xbox Game Pass Ultimate, an extended subscription that includes Xbox Live Gold and access to EA titles. Most importantly, it lets you play on Xbox, PC and phones, while the Cloud allows you to store data continuously across all platforms.
Don't know where to get a great deal on Xbox consoles, games or accessories? Check out our sale.
Hide description
Was this information useful?
This form is used only for evaluating the information in the description above.
If you have any question about our products, services, transport or any other request, please contact our customer support.
What should be improved? Is anything missing here? Is anything wrong? Share it with us.
Best Sellers
1.
Game Console - home, SSD 1024GB, Blu-ray (4K), possibility to play in 4K, 1 × game controller, colour: black
2.
Game Console - home, SSD 512GB, no drive (does not play physical discs), 1 × game controller, colour: white
+ FREE Voucher Travel voucher worth EUR 100 worth 2 500,-
3.
Console Game - Xbox One S / Xbox One X, boxed version, English subtitles and voice-over, genre: Sport and Arcades, Xbox Live Gold required for online play
Xbox
Studio Blackmill Games se podle svého hesla snaží přivádět historii k životu pomocí videoher, někdy je ten...
The Sims 4 je zatím nejnovějším dílem série simulátorů života s názvem The Sims, jejíž tituly si od vydání...
V tomto pravidelně aktualizovaném článku najdete výběr 30 her nejrůznějších žánrů, které mají vedle vysoké...
Svého videoherního zpracování se nedočká jen Kapitán Amerika spolu s Black Pantherem, ale také milionář,...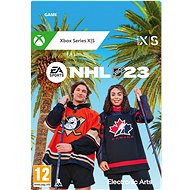 NHL 23 - Xbox Series X|S Digital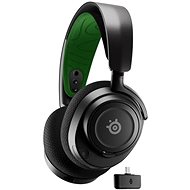 SteelSeries Arctis Nova 7X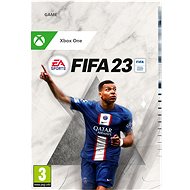 FIFA 23 - Xbox One Digital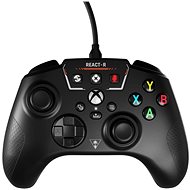 Turtle Beach REACT-R, black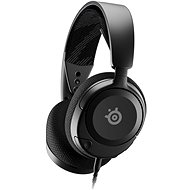 SteelSeries Arctis Nova 1 Black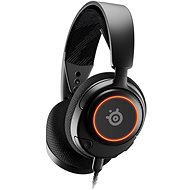 SteelSeries Arctis Nova 3
Xbox
In the category Xbox on Alza.cz, we currently have a total of 2043 products, which you can easily buy online and get quickly delivered. See all of your purchases and make orders on our easy-to-use app.
Check out products sorted by price starting with the lowest price in the category cheap xbox
Find products sorted from the most expensive to the cheapest in the category most expensive xbox
Check out products sorted by price starting with the highest price in the category best sellers, best xbox
You'll find products sorted by reviews starting from the highest ranked in xbox reviews