Both ring and thermal binding machines quickly and easily link all of your documents together. With this added protection, your papers won't be in danger of destruction, they will be easier to carry and are ideal for your presentations and meetings. Which is better; a ring or thermal binder? Learn more below.
Continue
Ring Binders
Working with a ring binder is not complicated. Just push the lever downwards to punch the holes in the paper. Then insert the required number of sheets together with the plastic back into the ring binder and tie them together. When you return the lever to its original position, the spine closes and is finished.
Advantages
Quickly binds documents
Possibility of unbinding documents
Disadvantages
Inaccuracies can cause documents to become uneven.
Binding many papers as once is more challenging
Heat Sinks
Thermal bonding machines work on the principle of adhesive bonding. It is heated in the machine to a liquid form, which will seal the bond. It does not create holes in the page, ensuring a more professional appearance of the bound document.
Advantages
Quick binding
Simple controls
No risk of injury
Disadvantages
Replacing multiple pages at once is more complex
Must wait for the machine to warm up before use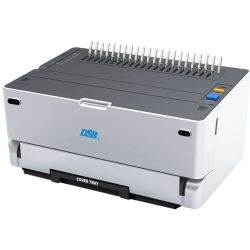 Ring binder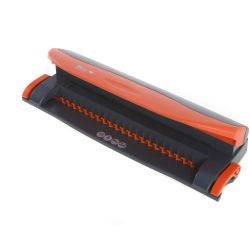 Thermal Binder
Hide description
Was this information useful?
This form is used only for evaluating the information in the description above.
If you have any question about our products, services, transport or any other request, please contact our customer support.
What should be improved? Is anything missing here? Is anything wrong? Share it with us.
Best Sellers
1.

Binder - ring manual, max. spine size: 38mm, binding capacity: 350 sheets, punch capacity: 12 sheets, weight: 3900g, features: starting binding accessories and punching, dimensions: 175×385×275mm (h×w×d)
2.

Binder - ring manual, max. spine size: 38mm, binding capacity: 350 sheets, punch capacity: 12 sheets, weight: 3700g, features: starting binding accessories, punching and adjustable paper stop, dimensions: 160×390×260mm (h×w×d)
3.

Binder - ring manual, max. spine size: 19mm, binding capacity: 150 sheets, punch capacity: 15 sheets, weight: 4900g, features: punching, spiral holder, adjustable paper stop and waste drawer, dimensions: 800×448×280mm (h×w×d)
Binders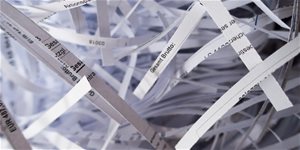 office
Type of Cut
An important parameter for shredders is the paper cut. There are three types—strip-cut, cross-cut and...
Binders
In the category Binders on Alza.cz, we currently have a total of 22 products, which you can easily buy online and get quickly delivered. See all of your purchases and make orders on our easy-to-use app.
Check out products sorted by price starting with the lowest price in the category cheap binders
Find products sorted from the most expensive to the cheapest in the category most expensive binders
Check out products sorted by price starting with the highest price in the category best sellers, best binders
You'll find products sorted by reviews starting from the highest ranked in binders reviews