Přenosná elektronika je důležitou součástí našich životů. Všechna tato zařízení používají baterie, které je potřeba nabíjet. Jaké typy baterií, nabíječek a powerbanky u nás seženete? Poradíme vám s výběrem a pomůžeme s orientací v naší nabídce.
Continue
Baterie
Baterie se používají v mobilních telefonech, laptopech, dálkových ovladačích, fotoaparátech a v mnoha dalších zařízeních. Existuje spoustu druhů baterií:
Spotřební baterie
Spotřební baterie mají nízkou cenu a jsou vhodné pro zařízení jako dálkové ovladače nebo hodiny. Příkladem jsou knoflíkové, 9V, AA a AAA baterie. Dělí se na jednorázové a nabíjecí baterie.
Baterie do notebooků, mobilů a další elektroniky
Ať už se jedná o baterie do mobilů, notebooků, fotoaparátů či videokamer, vždy se dělí na:
Originální baterie jsou vždy 100% kompatibilní, jelikož jsou od stejného výrobce jako je vaše zařízení.
Alternativní baterie bývají levnější než originální baterie a mohou vydržet déle na jedno nabití. Plná kompatibilita ale není vždy zaručena a mohou mít také nižší počet nabíjecích cyklů.
Dejte vždy pozor, abyste koupili baterie kompatibilní s vaším zařízením. Vybírejte jen ty, u kterých je uveden přesný název nebo kód vašeho přístroje.
Nabíječky
Nabíječky jsou nutné pro všechny typy dobíjecích baterií. Dělí se podle využití na 4 typy:
Nabíječky tužkových baterek se používájí pro nabíjecí baterie AA, AAA, 9V a monočlánky typu C a D.
Nabíječky pro mobily a tablety se dále rozdělují podle technologie na rychlonabíječky, powerbanky, nabíječky do auta a bezdrátové nabíječky.
Autonabíječky slouží k nabití autobaterie.
Nabíječky fotoaparátů a videokamer se dále dělí podle výrobce na originální a alternativní.
Bezdrátové nabíječky
Pomocí bezdrátových nabíječek dobijete baterii pouhým položením chytrého telefonu na speciální podložku nebo stojan. Tímto způsobem nabijete všechny telefony s Qi standardem. Bezdrátové nabíječky se dělí podle funkcí na:
Bezdrátové rychlonabíječky jsou stejně rychlé nebo dokonce rychlejší než některé kabelové nabíječky.
Bezdrátové nabíječky do auta obsahují magnetické držáky nebo přísavky na smartphone vhodné do auta.
Bezdrátové powerbanky jsou přenositelné a nabíjí telefon i bez zapojení do elektrické sítě.
i
Nepodporuje-li váš telefon Qi standard, je stále možné bezdrátově nabíjet. Stačí například koupit speciální pouzdro na telefon nebo modul, který se vloží k baterii.
Powerbanky
Powerbanky fungují jako externí baterie, díky kterým si můžete až několikrát nabít vaše chytré zařízení. Kromě klasických powerbank nabízíme:
Powerbanky se dvěma výstupy umožňují zapojení více zařízení současně a mají obvykle větší kapacitu.
USB-C powerbanky dokáží dobíjet daleko rychleji než obyčejné powerbanky.
Bezdrátové powerbanky používají Qi standard a telefon na ně pro nabíjení stačí pouze položit.
Solární powerbanky jsou vhodné pro cestovatele, lze je dobít slunečním svitem.
Hide description
Was this information useful?
This form is for collecting Feedback Only. If you have any other inquiries, please our Customer Care team here.
Is something missing or displayed incorrectly? Let us know your suggestions so we can improve the website and customer experience.
Best Deals
1.
Powerbank for mobile phones and similar devices, 20000 mAh, fast charging support, 2 outputs, up to 12V and 2 A, LED status indication
2.
Powerbank for mobile phones and similar devices, 20000 mAh, USB-C, fast charging support, 3 outputs, up to 5V and 3 A display,
3.
Charger - wall charger, universal, 1x USB Quick Charge 3, output power 18W, supports fast charging 4in1, QC3.0 + BC1.2 + FCP (Huawei) + Apple 2.4A, 4Safe - short circuit, overvoltage, overload and overheating protection, Qualcomm Quick Charge 3.0 certification, cable not included
Baterie a nabíjení
Bezdrátové nabíječky Epico v sobě spojují vysokou funkčnost s nadčasovou elegancí. Společně v kombinaci s...
Rychlonabíječky jsou v současnosti velmi populární. Jejich hlavní výhoda jde ruku v ruce s moderní dobou &...
Bezdrátové nabíjení se díky nabíjecím podložkám standardu Qi objevuje čím dál častěji. A není divu...
Qualcomm recently unveiled the Quick Charge 4+. It is one of the newest advances in technology when it...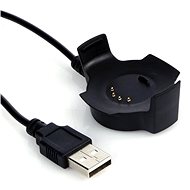 Xiaomi Charger for Amazfit Pace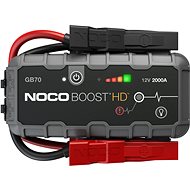 NOCO GENIUS BOOST HD GB70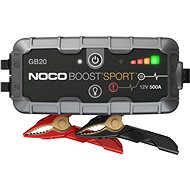 NOCO GENIUS BOOST SPORT GB20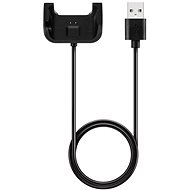 Xiaomi Charger for Amazfit Bip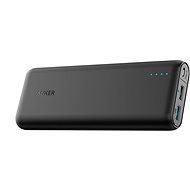 Anker PowerCore 20100mAh Black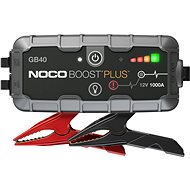 NOCO GENIUS BOOST PLUS GB40
ADATA P10050C White-gold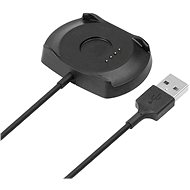 Xiaomi Charger for Amazfit Stratos
Baterie a nabíjení
In the category Baterie a nabíjení on Alza.cz, we currently have a total of 2144 products, which you can easily buy online and get quickly delivered. See all of your purchases and make orders on our easy-to-use app.
Enter product name
Note (link, Part number etc.):
Check out products sorted by price starting with the lowest price in the category cheap baterie a nabíjení
Check out products sorted by price starting with the highest price in the category best sellers, best baterie a nabíjení
You'll find products sorted by reviews starting from the highest ranked in baterie a nabíjení reviews