Mesh WiFi systémy jsou pomocníkem do jakéhokoliv prostředí, kde je zapotřebí rovnoměrné pokrytí kvalitním signálem. Co tyto sady routerů a satelitů zvládají a k čemu všemu je lze využít? Poradíme vám.
Continue
K čemu je Mesh WiFi?
Mesh WiFi slouží k lepšímu pokrytí signálu i na velkých plochách. Můžete si tak klidně streamovat hudbu při zahradní grilovačce nebo se koukat na 4K video na lehátku u bazénu. WiFi Mesh vám také pomůže, máte–li dům se silnými zdmi a v patře je slabý signál.
i
Mesh WiFi pro firmu
Standardně najdete u Mesh WiFi dva nebo tři satelity. Jejich počet lze však rozšířit, čímž můžete pokrýt plochu až několika stovek čtverečních metrů. To bohatě stačí na pokrytí malé i středně velké firmy. K systému lze navíc připojit až několik desítek zařízení.
Jak funguje Mesh WiFi systém?
Mesh WiFi systém je sada síťových prvků, která většinou zahrnuje router a satelity, které mezi sebou komunikují. Když projdete domem, systém přepojí vaše zařízení mezi prvky WiFi Mesh systému, abyste měli vždy ten nejlepší signál. Ovládání systému přitom probíhá přes webové rozhraní na IP adrese zařízení či v mobilní aplikaci.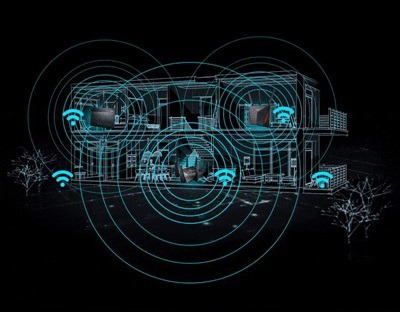 Proč si pořídit WiFi Mesh systém?
Jaké jsou další důvody pro pořízení WiFi Mesh systému?
Vaše WiFi síť má stále jeden název a nemusíte se tak odpojovat a připojovat v různých částech domu.
Rodičovská kontrola umožňuje omezit čas strávený na internetu nebo blokovat nevhodný obsah pro vaše děti.
Nejsilnější systém Mesh WiFi si poradí s přenosovou rychlostí až 6 000 Mb/s.
Systém WiFi Mesh umí pracovat jak s frekvencí 2,4 GHz, tak i s rychlým pásmem 5 GHz.
Routery s Dual/Tri-Band technologiemi umožňují starším zařízením odděleně využívat 2,4GHz pásmo, zatímco novější zařízení v klidu využívají to 5GHz. Tri-Band navíc oproti Dual-Band vysílá dvě 5GHz pásma, které při využití s MESH systémem zvyšují rychlost systému až o 180 %.
Instalace WiFi Mesh
Instalace a obsluha Mesh WiFi systému je velmi snadná. Do hlavní jednotky připojíme kabel s internetem, zapojíme vše do elektřiny a veškeré další potřebné operace proběhnou automaticky. WiFi Mesh se nastavuje pomocí mobilní aplikace s uživatelsky přívětivým prostředím.
i
U některých modelů Mesh WiFi získáte další funkce. Jednou z nich může být antivirová ochrana, která vám pomáhá bránit se proti webovým stránkám se škodlivým obsahem. Zároveň zabezpečuje například platební transakce, které provádíte přes internet.
Jak si vybrat WiFi Mesh systém?
Vedle ceny a plochy pokrytí vás mohou zajímat další parametry. Jedním z nich může být kompatibilita se smarthome prvky, třeba skrze protokol ZigBee, nebo možnost spojení s hlasovými asistenty. Dalším aspektem je možnost dvou či tří přenosových pásem. Rozhodnout může i technologie, na které systém WiFi Mesh běží.
Technologie MU-MIMO (Multiple-User Multiple-Input Multiple-Output) zvyšuje rychlost komunikace mezi Mesh WiFi systémem a všemi připojenými zařízeními, které jsou s touto technologií kompatibilní.
Co je to WiFi Extender a jak se liší od WiFi Mesh?
WiFi Extender, často známý jako WiFi Repeater, je zesilovač WiFi sítě. Umí prodloužit její dosah a používá se tam, kde potřebujete mít signál WiFi silnější (tlusté zdi, vzdálenost). Oproti tomu WiFi Mesh systém signál spíše "přenáší" s výhodou lepšího využití frekvenčních pásem a schopností se lépe postarat o vzájemné propojení.
Hide description
Was this information useful?
This form is for collecting Feedback Only. If you have any other inquiries, please our Customer Care team here.
Is something missing or displayed incorrectly? Let us know your suggestions so we can improve the website and customer experience.
Best Deals
1.
WiFi router - 802.11a/b/g/n/ac up to 1750Mbps, dual-band, 3x antenna, DLNA, 1x USB 3.0, 1x USB 2.0, 1x GWAN, 4x GLAN, AiCloud service, VPN server
+ FREE Herní podložka pod myš ASUS worth 899,-
2.
WiFi router - 802.11a/b/g/n/ac up to 2917mb/sec, Dual-Band, 3 removable MU-MIMO antennas, DLNA, 1x USB3.0, 1x USB2.0, 1x GWAN, print server
+ FREE 2 Gifts worth 1 898,-
3.
WiFi system - 3 satellites 802.11a/b/g/n/ac up to 1267Mbps, Dualband (2.4GHz at 400Mbps + 5GHz at 867Mbps), MU-MIMO technology, 1x USB type C, 2x GLAN, Bluetooth 4.2
Nová síťová zařízení jsou často označována jako mesh systémy, které slibují snadné pokrytí většího bytu...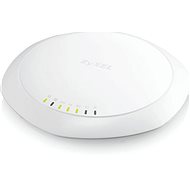 Zyxel NWA1123ACPRO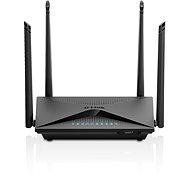 D-LINK DIR-853
Mesh WiFi systémy
In the category Mesh WiFi systémy on Alza.cz, we currently have a total of 73 products, which you can easily buy online and get quickly delivered. See all of your purchases and make orders on our easy-to-use app.
Enter product name
Note (link, Part number etc.):
Check out products sorted by price starting with the lowest price in the category cheap mesh WiFi systémy