Trávení času venku je pro dítě velice důležité jak z hlediska zábavy, tak i z hlediska rozvoje. Jak jeho zájem o venkovní aktivity podpořit? Pořiďte mu skvělé hračky na ven, které nikdy neomrzí. U nás naleznete všechny venkovní hračky, na které si vaše dítě může vzpomenout a pomůžeme vám s orientací v naší nabídce.
Continue
Hračky na ven podle druhů
Tříkolky jsou určené dětem od 15 měsíců a zaručují díky bezpečnostním pásům a funkci zablokování šlapadel bezpečnou jízdu. Díky pevné konstrukci děti na tříkolkách udrží stabilitu a rovnováhu.
Traktůrky padnou do oka dětem od 3 let a jejich vzhled si mohou upravit podle vlastních představ. Součástí traktůrků je také odpojitelný vozík pro převážení nákladu.
Dětská kola zaručují díky bytelné konstrukci a odpružení pohodlnou jízdu i na méně rovném terénu. Při výběru dětského kola se zaměřte na velikost dítěte a podle toho vyberte vhodný typ.
Dětské koloběžky přispívají k rozvoji rovnováhy a koordinace pohybu. V nabídce najdete skládací koloběžky nebo koloběžky s nafukovacími koly, které jsou vhodné i do nerovného terénu.
Houpačky si můžete vybrat plastové, dřevěné, látkové, klasické bez opěradla, ale také s opěrátkem a jištěním pro nejmenší děti nebo dokonce houpačky pro dva.
Stany máme s různými pohádkovými a barevnými motivy a jejich složení trvá jen pár minut. Kromě venkovního využití poslouží i doma jako bunkr.
Skluzavky můžete použít při sestavování vlastního hřiště (možnost připojení k prolézačkám). V nabídce najdete klasické, vodní, dlouhé i krátké skluzavky.
Skákací hrady zabaví děti od tří let. Některé typy skákacích hradů jsou vybaveny také skluzavkou a bazénkem s vodním dělem. Vysoké ochranné zdi zajišťují dětem větší bezpečnost.
Trampolíny se dají využít nejen k zábavě, ale také ke cvičení. Využijí je tedy nejen děti, ale také dospělí.
Létající draci jsou dnes velmi populární v plátěném provedení. Díky své lehkosti a specifické konstrukci doletí nejdále. Modernější verzí jsou řiditelní létající draci. Ti se líbí zejména starším dětem a dospělým, jelikož se s nimi mohou naučit nejrůznější triky.
Bazénky a hračky do vody využijete jako skvělou zábavu v parných dnech. Bazénky jsou určené pro celou rodinu, protože většina z nich obsahuje různé doplňky v podobě míčů nebo kroužků na házení. Pro hru ve vodě zde naleznete hračky do bazénu, které jsou použitelné i ve vaně.
Hračky na zimu využijí nejen děti, ale také dospělí. V nabídce najdete mimo boby, sáně a kluzáky také různé vychytávky v podobě bezpečnostního popruhu ke carvingovým bobům nebo tažné lano pro sáně a boby.
Sportovní hry učí děti kolektivnímu a fér chování. Ze sportovních her si můžete vybírat mezi basketbalovým košem, kuželkami, badmintonem a spoustou dalších sportovních her pro děti.
Při výběru hraček na ven se vždy zaměřte na bezpečnostní prvky a doporučený věk dítěte, aby nedošlo k žádnému úrazu.
Hide description
Was this information useful?
This form is for collecting Feedback Only. If you have any other inquiries, please our Customer Care team here.
Is something missing or displayed incorrectly? Let us know your suggestions so we can improve the website and customer experience.
Best Deals
1.
Hoverboard - range per charge up to 20km, speed 16km/h, power: 350W, maximum load 120kg, special feature: bag
2.
Hoverboard - range per charge up to 20km, speed 16km/h, power: 350W, maximum load 120kg, special feature: bag
3.
Hoverboard - range up to 20km, maximum speed ??12km/h, motor 2x350W
Hračky na ven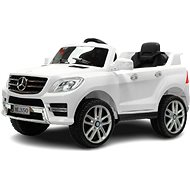 Mercedes-Benz ML350, White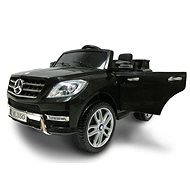 Mercedes-Benz ML350, Black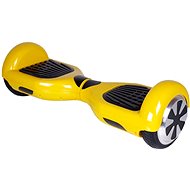 Urbanstar GyroBoard B65 YELLOW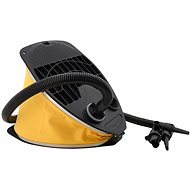 Cattara Camping Foot Pump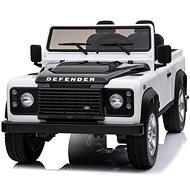 Land Rover Defender, bílé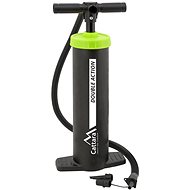 Cattara DOUBLE Hand pump 2x2000 cm3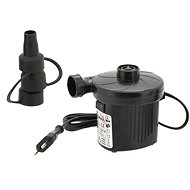 Cattara Air Pump 230V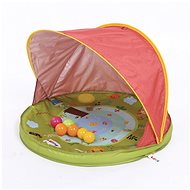 Ludi Abribaby Play Pad and Anti-UV Tent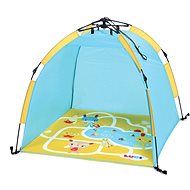 Ludi Tent, UV-protection
Hračky na ven
In the category Hračky na ven on Alza.cz, we currently have a total of 1247 products, which you can easily buy online and get quickly delivered. See all of your purchases and make orders on our easy-to-use app.
Enter product name
Note (link, Part number etc.):