Memory Cards – same-day delivery available. Just make sure the product you want is in stock. Choose products to buy from the comfort of your home and have them delivered to your address, to an AlzaBox, or to one of our stores. Learn more about why shop on Alza.cz.
Continue
7 reasons to shop for Memory Cards on Alza.cz
We have a wide network of stores across the Czech Republic, where we follow all hygiene measures, as well as contactless AlzaBoxes (pick-up points).
You can see the availability of each item right away. Don't forget that we deliver on weekends too.
We accept most payment methods, including contactless and cryptocurrency.
You can easily return or exchange your product at any of our AlzaBoxes.
Need assistance? Our customer support is available 24/7.
We complement our range with accessories and additional services.
You'll find all the essential information for each product, and for some, user reviews to help with your selection.
What to consider when choosing Memory Cards?
If you're planning to get Memory Cards, there are a few aspects that can help you choose the right product. In the left menu, you can use the parametric filter to narrow down the selection to match your preferences. We also recommend sorting by popularity or price.
Make your selection easier. Click through our pre-made filters for the category: Memory Cards
Are you looking for the best Memory Cards? Browse products sorted by popularity, or consult the reviews from other users.
Cheapest vs. most expensive Memory Cards
If you are looking for products based on price, you can browse the lowest priced Memory Cards, or choose to sort by price from highest to lowest.
Hide description
Best Sellers
1.

Memory Card micro SDXC, 128GB, read speed up to 100MB/s, Class 10, UHS-I, U1, V10Video Class 10, A1
2.

Memory Card micro SDXC, 128GB, read speed up to 130MB/s, Class 10, UHS-I, U3, V30, A2
3.

Memory Card micro SDXC, 256GB, read speed up to 100MB/s, write speed up to 85MB/s, Class 10, UHS-I, U3, V30, A1
Memory Cards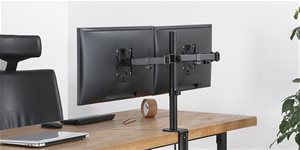 monitors
Jak vybrat držák pro monitor?
Zařizujete si pracovnu nebo herní doupě? Držáky pro monitory by v žádném lepším počítačovém prostoru rozhodně neměly chybět. Pokud se ztrácíte v řadě kategorií, typů konstrukcí a dalších parametrech, zkuste našeho průvodce výběrem. Vše vám podrobně vysvětlíme a poradíme...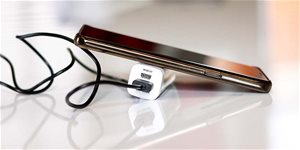 Asi jste si už někdy všimli, že když si koupíte powerbanku, její udávaná a reálná kapacita se znatelně liší. Nejde o žádný výrobní trik, jak by se mohlo nejdříve zdát. Powerbanky tak zkrátka fungují. Proč a jak moc se udávaná kapacita powerbanky liší od té skutečné?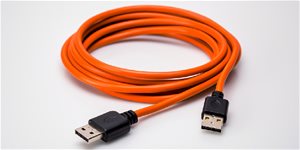 USB je sice jeden z nejrozšířenějších konektorů, jeho nástup nebyl až zas tak přímočarý. Přinejmenším panovaly zmatky mezi tvary a označeními. Jak to vypadalo v zoo USB konektorů?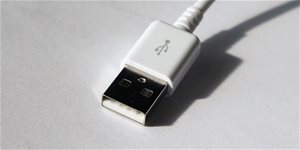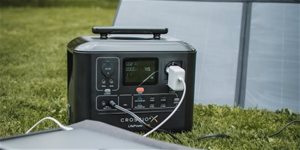 CROSSIO, to jsou nabíjecí stanice (power station), které vás nenechají ve štychu. Nabijete s nimi celou škálu zařízení, jsou snadno přenosné, odolné a jejich dobíjením nestrávíte celou věčnost. Co dalšího ještě umí?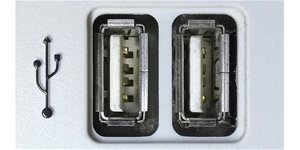 Konektory USB (Universal Serial Bus) potkáváme na denní bázi. Cesta k jejich dnešní podobě a funkcionalitě ale byla docela klikatá. Jak to vypadalo na úplném počátku?
Memory Cards
Memory cards are used to store data in devices such as digital video cameras, digital camcorders, mobile phones, media players, etc. They usually contain flash memory and EEPROM have been developed specifically for portable devices where high demands on the smallest size and strength. Otherwise, the memory cards are also resistant to magnetic and electrical fields.

The history of memory cards goes back to the nineties when he began developing a memory card into the PCMCIA slot of notebook computers. Over time, the producers tried to increase the capacity of the equipment, but also reduce its size. At that time, however, prevent the establishment of a single standard, and therefore we now have memory cards that are their characteristics and capacity (from 1GB to 64GB) are very similar, though they have different signs and different formats.
Was this information useful?
This form is used only for evaluating the information in the description above.
If you have any question about our products, services, transport or any other request, please contact our customer support.
What should be improved? Is anything missing here? Is anything wrong? Share it with us.
Check out products sorted by price starting with the lowest price in the category cheap memory Cards
Find products sorted from the most expensive to the cheapest in the category most expensive memory Cards
Check out products sorted by price starting with the highest price in the category best sellers, best memory Cards
You'll find products sorted by reviews starting from the highest ranked in memory Cards reviews