Vybíráte si novou hru pro vaše Nintendo Switch? Níže jsme pro vás připravili několik tipů.
Continue
Tipy na hry pro Nintendo Switch
The Legend of Zelda: Breath of the Wild
Pokračování legendární série The Legend of Zelda nese podtitul Breath of the Wild. Jedná se o ikonické RPG, které v novém díle překračuje hranice předchozích her a přichází se zcela otevřeným herním světem, ve kterém strávíte desítky hodin. Budete putovat poli, lesy či po vrcholcích hor a objevíte pozůstatky zpustošeného království Hyrulu. Na své cestě budete lovit divokou zvěř, sbírat ingredience pro výrobu jídla a lektvarů, které budete potřebovat k přežití v divočině. Bojujte s impozantními protivníky, hledejte svatyně rozeseté po krajině a vyřešte hádanky, které se v nich skrývají. Odměnou vám budou speciální předměty.
1 2 Switch
Tato hra vás nechá soupeřit s ostatními hráči v celkem 28 nápaditých pohybových mini hrách. Budete rychle tasit kolty, kopírovat taneční pohyby, ale i uspávat rozbrečené miminko. Hry v maximální možné míře využívají malé Joy-Con ovladače, které jsou vybaveny akcelerometrem, gyroskopickým pohybovým senzorem a propracovanou vibrační odezvou. 1 2 Switch je ideální pro rozjetí pořádné herní párty kdekoliv, kdykoliv a s kýmkoliv.
Arms
Další pohyb vyžadující hrou je Arms, unikátní multiplayerový bojový sport, ve kterém si se soupeři vyměníte údery. Ideální pro vyzkoušení citlivého snímání pohybů prostřednictvím Joy-Con ovladačů.
Mario Kart 8 Deluxe
Sázkou na jistotu jsou šílené závody motokár Mario Kart 8 Deluxe. Za jejich volantem bude nejen Mario, ale i spousta dalších oblíbených postaviček. Jedná se o přepracovanou verzi původních kultovních závodů (kromě veškerého obsahu hry a DLC je ale obohacena o lokální multiplayer pro čtyři hráče, který si půjde zahrát v TV módu v rozlišení 1080p).
Super Bomberman R
Legendární Bomberman se vrací v novém kabátě a nabízí celkem 50 úrovní i řadu herních režimů včetně módu "bitva", kde můžete bojovat až s 8 protihráči z celého světa. Oblíbený hrdina se v Super Bomberman R dočkal moderního 3D grafického zpracování, jádro hry však stojí pevně na pověstné retro hratelnosti.
Nintendo má navíc domluvenou podporu u všech hlavních světových vývojářů. Jmenujme Activision, Electronic Arts, Take-Two Interactive, Ubisoft, Warner Bros. Interactive Entertainmet a své tituly přidají i japonská studia. O zábavu tedy ani do budoucna nebude žádná nouze.
Hide description
Was this information useful?
This form is for collecting Feedback Only. If you have any other inquiries, please our Customer Care team here.
Is something missing or displayed incorrectly? Let us know your suggestions so we can improve the website and customer experience.
Best Deals
1.
2.
3.
Console Game - the first sandbox game with Mario in the lead role since Super Mario 64 on Nintendo 64 and Super Mario Sunshine on the Nintendo GameCube console. In this game, players will travel across massive 3D worlds and collect special moons to power Mario's Odyssey.
RPG Ni no Kuni původně vyšlo jako titul pro dnes již stařičkou PS3, vzhledem ke svým kvalitám a popularitě...
Studio PlatinumGames (série Bayonetta, Transformers: Devastation, NieR: Automata) aktuálně pracuje na...
John Wick se díky veleúspěšné filmové sérii stal ikonickým akčním hrdinou, jehož chce mít ve své hře každý...
Stejně jako většina hráčů bych od Johna Romera a jeho studia Romero Games čekal, že budou produkovat jednu...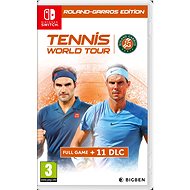 Tennis World Tour - Rint Edition - Nintendo Switch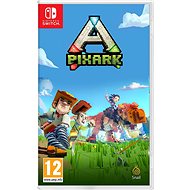 PixARK - Nintendo Switch
Hry pro Nintendo Switch
In the category Hry pro Nintendo Switch on Alza.cz, we currently have a total of 151 products, which you can easily buy online and get quickly delivered. See all of your purchases and make orders on our easy-to-use app.
Enter product name
Note (link, Part number etc.):
Check out products sorted by price starting with the lowest price in the category cheap hry pro Nintendo Switch
Check out products sorted by price starting with the highest price in the category best sellers, best hry pro Nintendo Switch
You'll find products sorted by reviews starting from the highest ranked in hry pro Nintendo Switch reviews