Každý bod prohnutého monitoru je stejně daleko od vašich očí. Díky tomu velmi dobře vidíte i do krajů monitoru, obzvláště u větších modelů.
Continue
Na co se zaměřit při výběru prohnutého monitoru
Využití
K hraní her – čím nižší odezvu a čím vyšší obnovovací frekvenci monitor má, tím rychleji dokáže reagovat na změny obrazu a poskytnout tak plynulý a ostrý obraz i v akčních scénách. Proto vybírejte model s odezvou do 4 ms a obnovovací frekvencí alespoň 60 Hz.
Do kanceláře nebo jako univerzální monitor do domácnosti – lze použít všechny modely. Jestliže víte, že budete u monitoru pravidelně trávit více času, volte model s nastavitelnou výškou a technologií minimalizující únavu očí (Flicker-free, Flicker-safe a další).
Rozlišení
Čím větší monitor zvolíte, tím vyšší by mělo být i jeho rozlišení. S vyšším rozlišením získáte detailnější obraz a větší pracovní plochu.
| | | |
| --- | --- | --- |
| Úhlopříčka (1"=2,54 cm) | do 32" (cca 81 cm) | 33" a větší (od cca 84 cm) |
| Rozlišení zajišťující dostatečnou kvalitu obrazu | Full HD (1 920 × 1 080 pixelů) nebo vyšší | Full HD, spíše však vyšší |
Typ panelu
IPS/S-IPS monitory – vynikají přirozeným podáním barev, nízkou spotřebou a širokými pozorovacími úhly. Nevýhodou je vyšší pořizovací cena.
MVA/PVA monitory – oproti IPS monitorům představují kompromis. Bývají levnější, avšak mají horší reprodukci barev i pozorovací úhly.
Povrch obrazovky
Matný – neodráží světlo z okolí. Poskytuje méně sytou reprodukci barev.
Lesklý – nabízí syté a reálné barvy. Naopak více odráží světlo z okolí, a proto je hůře čitelný, pokud na něj svítí slunce.
Antireflexní – (lesklý displej s antireflexní úpravou) – představuje kompromis mezi lesklou a matnou obrazovkou. Ve srovnání s lesklým displejem je lépe čitelný na přímém slunci, avšak neposkytuje tak kvalitní reprodukci barev.
Konektory
Před koupí zkontrolujte, zda monitor disponuje alespoň jedním stejným portem jako váš počítač. Pokud tomu tak není, monitor k němu nepřipojíte.

Užitečné technologie, funkce a vlastnosti
Technologie minimalizující únavu očí – Flicker-free, Flicker-safe a další.
Díky nastavitelné výšce snadno umístíte monitor do polohy, která vám bude pohodlná.
VESA uchycení umožní pověsit monitor na držák.
USB Hub umožní přehrávat data z přenosných disků, ale také připojit klávesnici nebo myš.
Pivot umožní natočit obrazovku do polohy orientované na výšku. Hodí se pro některé kancelářské práce a čtení textů z počítače.
Hide description
Was this information useful?
This form is for collecting Feedback Only. If you have any other inquiries, please our Customer Care team here.
Is something missing or displayed incorrectly? Let us know your suggestions so we can improve the website and customer experience.
Best Deals
1.
LCD monitor - Full HD 1920×1080, VA, LED, 1ms, 144Hz, 250cd/m2, 3000:1, 2x HDMI, D-SUB(VGA), DisplayPort, FreeSync, VESA, black
2.
LCD monitor - FullHD 1920x1080, VA, LED, 4ms, 250cd/m2, 3000:1, 1 x D-Sub (VGA), 1 x HDMI
3.
LCD monitor prohnutý, Full HD 1920x1080, VA, LED, 4ms, 250cd/m2, 3000:1, HDMI, D-Sub(VGA), FreeSync, VESA, černý
NVIDIA se rozhodla, že bude podporovat otevřený standard Adaptive Sync, který zastřešuje oblíbenou...
Nový ultrawide monitor Samsung C34J791 s úhlopříčkou 34" a výrazným prohnutím je skvělou volbou...
Bádáte, jak připojit notebook k televizi či monitoru? Připravili jsme pro vás článek, který celý postup...
Co dělá z obyčejného monitoru ten herní? Rozdílů je spousta. Nesmíte koukat jen na odezvu a rozlišení...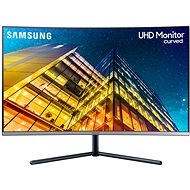 32" Samsung U32R590CW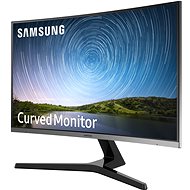 27" Samsung C27R500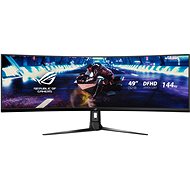 49 '' ASUS XG49VQ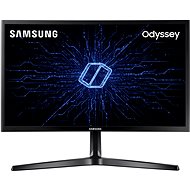 24" Samsung C24RG50
Prohnuté monitory
In the category Prohnuté monitory on Alza.cz, we currently have a total of 137 products, which you can easily buy online and get quickly delivered. See all of your purchases and make orders on our easy-to-use app.
Enter product name
Note (link, Part number etc.):
Check out products sorted by price starting with the lowest price in the category cheap prohnuté monitory
Check out products sorted by price starting with the highest price in the category best sellers, best prohnuté monitory
You'll find products sorted by reviews starting from the highest ranked in prohnuté monitory reviews