Voltage converters are tools that let you recharge your electronic devices with a standard electrical plug, such as laptops, home electronics, PDA, battery chargers, cameras, cell phones, and others in your car and without a car adapter. Some converters operate in reverse, which means they let you charge car accessories in a normal 220 V mains outlet.
Continue
Input voltage
The input voltage of a voltage converter can be either 12 or 24 V. Converters then convert this input voltage into the alternating current of 220/230 V. For lorry drivers, there are also special converters from 24 V to 12 V.
12 - designed for use in a personal vehicle.
24 - designed for vans and a lorries.
Some voltage converter models can be connected either to the cigarette lighter receptacle or directly to the car battery (with clamps).
Output voltage
The higher the output voltage, the more powerful device you can charge.
Constant - typical converters have a steady output of 100-300 W. High-performance models can offer 600 W or more.
Maximum - the converter can supply its maximum power only for a few hundred milliseconds. It is used for starting the device, as the start-up process often requires considerably more power than normal operation.
Voltage converter protection types
The more types of protections the converter has, the less chance it has of sustaining damage in an unexpected situation.
Overload protection
Surge protection on output
Protection against high DC input voltage
Protection against short circuiting on output
Reverse polarity protection on input
Thermal protection
Battery protection against deep battery discharge
Hide description
Was this information useful?
This form is used only for evaluating the information in the description above.
If you have any question about our products, services, transport or any other request, please contact our customer support.
What should be improved? Is anything missing here? Is anything wrong? Share it with us.
Best Sellers
1.
Voltage Inverter - 230 V to 12V, power: 60W (max. 60W), output current: 5A, plugs into cigarette lighter
2.
Voltage Inverter - 24V to 230V, 12V to 230V, power: 600W (max. 1200W), output current: 2100mA, plugs into cigarette lighter or directly into car battery , active fan, surge protection, USB Connector
3.
Voltage Inverter - 12V to 230V, power: 300W (max. 600W), output current: 1,3A, plugs into cigarette lighter or directly into car battery , active fan, USB Connector
Voltage Converters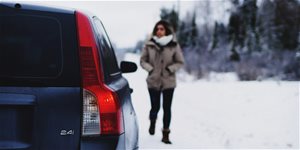 Voltage Converters
In the category Voltage Converters on Alza.cz, we currently have a total of 42 products, which you can easily buy online and get quickly delivered. See all of your purchases and make orders on our easy-to-use app.
Enter product name
Note (link, Part number etc.):
Check out products sorted by price starting with the lowest price in the category cheap voltage Converters
Find products sorted from the most expensive to the cheapest in the category most expensive voltage Converters
Check out products sorted by price starting with the highest price in the category best sellers, best voltage Converters
You'll find products sorted by reviews starting from the highest ranked in voltage Converters reviews