The kid's room is a multifunctional space where the child spends a significant part of his or her free time. It's a place where they can happily play, learn, and most importantly relax and feel safe. What can you buy for your children's room? Read on to get a better idea what you can get and why.
Continue
Comfy furniture is key
The children's room should be airy and spacious so that there is always enough space to play. In our children's furniture category you will find mainly:
Children's chairs, toy boxes, armchairs and sofas and bean bags.
When choosing furniture for a child's room, make sure that the furniture can grow with the child. In our product selection you will find, for example, grow-with-me chairs or height-adjustable desks.
Accessories
Furniture isn't everything, however. Your child may also appreciate the following:
Kids' lamps & lighting, pillows, bedding, various decorations, rocking horses or foam puzzles.
Children's kitchens and kitchen utensils
In the kitchen playsets section, you will find fun kitchen sets that will delight every aspiring chef. The playsets look just like a real kitchen and most of them also emit sound effects to further improve the immersion.
In addition to the kitchen itself, you can choose from many other accessories:
Children's kitchen utensils - plates, bowls, cutlery, cups, pots.
Children's appliances - oven, microwave, kettle, waffle maker, toaster.
Play food - eggs, bread buns, fruits, vegetables, meat, cakes.
Other accessories - apron, gloves, boxes, holders.
Want a mini sewing machine or a vacuum cleaner?
Kids can practice with a variety of miniature household appliances that are completely safe but also realistic enough to teach the proper use. These include, for example:
Children's iron and ironing board, clothes dryer, floor mop, vacuum cleaner, or sewing machine.
Children's cash registers and supermarkets
We all know the good old toy cash registers that let kids count and buy things. Now you can get your child a whole check-out counter and create a toy supermarket. Pretend supermarkets emulate real store design to support fun and creative play.
Children workshop playsets
It's never too early to start working on your DIY skills. What kid wouldn't want to be like their dad or grandfather and be the household fix-it master? What can you find in a children's workshop playset?
Basic tools - toolbox with basic tools, cordless drill, helmet, screws and nuts.
Garden tools - children's lawn mower, wheelbarrow, chainsaw, concrete mixer and more.
All children's playset tools meet the relevant safety regulations.
Hide description
Was this information useful?
This form is used only for evaluating the information in the description above.
If you have any question about our products, services, transport or any other request, please contact our customer support.
What should be improved? Is anything missing here? Is anything wrong? Share it with us.
Best Sellers
1.
Helium - disposable pressure bottle, use: birthdays, weddings, anniversaries, package contains: 50× latex balloon ø 23cm, volume: 400l helium
2.
Cot Mattress – size: 1200mm x 600mm x 60mm, type: travel, filling: polyurethane foam, surface material: cotton, folding and washable cover
3.
Kid's Bedroom
Imaginarium patří ke světovým lídrům v designu a inovaci hraček. A protože Alzák poznal Kiconica, je...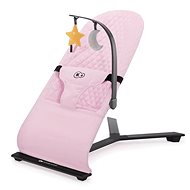 Kinderkraft Mimi Pink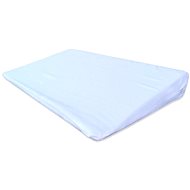 COSING Klínový polštář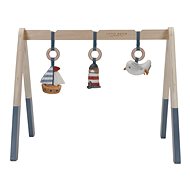 Wooden bar Navy bay
Kinderkraft Joy Blue
Kid's Bedroom
In the category Kid's Bedroom on Alza.cz, we currently have a total of 3703 products, which you can easily buy online and get quickly delivered. See all of your purchases and make orders on our easy-to-use app.
Enter product name
Note (link, Part number etc.):