Backpacks & Bags – same-day delivery available. Choose products to buy from the comfort of your home and have them delivered to your address, pick them up in a contactless way from our AlzaBox or at our branches, where all hygiene measures are strictly followed. Learn more about why shop on Alza.cz.
Continue
6 Reasons to Buy Backpacks & Bags on Alza.cz
We can deliver Backpacks & Bags products in stock on the day they are ordered! Weekend delivery available, too.
Rich network of branches and Alzaboxes (our collection points) across the Czech Republic.
Wide range of products and complementary services.
Complaints up to 1 000 Kč handled on the spot.
Do you need help? Our customer support is here to help you with your purchases.
Every product description features all necessary product details. Some include customer reviews that can help you decide which product to buy.
Easily make your selection. Click through our pre-made filters for the category: Backpacks & Bags
Are you looking for the best Backpacks & Bags? View products sorted by the best selling or by the highest ratings from other customers. If you are looking for top items based on price, look for Backpacks & Bags sorted by the lowest to highest price.
Backpacks & Bags – main types
Hide description
Best Sellers
1.
Suitcase with TSA-Approved Lock hardshell, telescopic carry handle, weight: 4,2kg
2.
Suitcase with TSA-Approved Lock hardshell, telescopic carry handle, weight: 4,2kg
3.
Shopping Bag - on wheels, spacious and light, load capacity: 20kg, comfortable handle and wheels with a soft surface for a quiet and smooth ride, hooks for hanging on a shopping cart, easy to take to the bus and up the stairs, zip pocket, can be used without construction, in the hand or on the back, perfectly foldable
Backpacks & Bags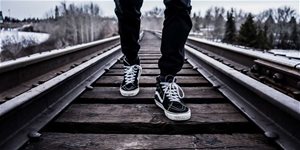 sport
Mondopoint
Mondopoint udává nejdelší rozměr chodidla. Lze si pomocí něj ověřit, zda bota bude správně sedět. V tomto...
Rock TR-0230 ABS - šedá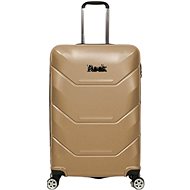 Rock TR-0230-S ABS - champagne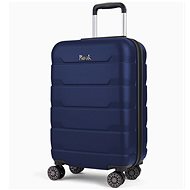 Rock TR-0232 ABS - tmavě modrá
Rock TR-0230-S ABS - tmavě modrá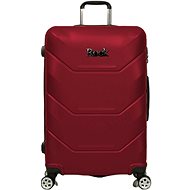 Rock TR-0230-L ABS - červená
Backpacks & Bags
When traveling, it is important that our luggage is not only large enough, but also has a high quality workmanship. Especially if you are traveling more than once a year, whether you take backpacks, bags, suitcases or accessories, such as waterproof bags or smartphone cases. And why not treat yourself to a practical and high-quality suitcase that also has style? Try your backpack and travel bag from AmericanTourister, Sea to Summit, Salomon, Mivardi, Tatonka or Suitsuit and travel with ease!
Choose the right backpack
Backpacks are chosen according to their purpose, color, shape and volume. We recommend universal backpacks or a childrens bag or a schoolbag in bright colors. Sport backpacks rely on functionality and comfort, while urban backpacks concentrate on an elegant design. So, if you are looking for practical and funny backpacks at the same time, choose a trendy backpack. A hiking backpack is durable for prolonged use and has carefully designed pockets, breathable shoulder straps, a waist belt and other amenities that are appreciated in nature or on trips. Cycling backpacks are lighter and smaller and are designed for cycling and running. For more safety, cycling backpacks have reflective elements. There are also backpacks for tennis rackets.
Sports bags and bags
Apart from bags for tennis rackets, you can also get sports bags matching the tennis racket. The advantage of the tennis bag is the spaciousness and so several tennis rackets have space in it. It is a messenger-style shoulder bag and suitable for laptops. Fishermen and tourists will appreciate the bag on a couch.
The elegant and sturdy suitcase
There are several types of luggage, such as textile suitcases or shell cases made of plastic. Both types are suitcases with wheels. Textile suitcases have comfort and hard shell suitcases have maximum durability and are waterproof. You can also buy a range of hand luggage. A number of textile and scarfing devices are accepted by airlines as hand luggage. One of the most important criteria when buying a travel suitcase is the size, so choose one with regard to the duration of your stay. You do not want to spend money on a luggage bag and then look for a belt? Get a suitcase, such as a suitcase from Suitsuit, which is nicely decorated.
Was this information useful?
This form is used only for evaluating the information in the description above.
If you have any question about our products, services, transport or any other request, please contact our customer support.
What should be improved? Is anything missing here? Is anything wrong? Share it with us.
Check out products sorted by price starting with the lowest price in the category cheap backpacks & Bags
Find products sorted from the most expensive to the cheapest in the category most expensive backpacks & Bags
Check out products sorted by price starting with the highest price in the category best sellers, best backpacks & Bags
You'll find products sorted by reviews starting from the highest ranked in backpacks & Bags reviews