Batohy a tašky we will dispatch within 24 hours. Discover why shop on Alza.cz.
Continue
5 Reasons to Buy Batohy a tašky on Alza.cz
Batohy a tašky in stock with quick purchasing made online!
We have a wide range of products and complementary services.
Do you need some advice? Our customer support is here to help you with your purchasing decisions.
You can view other questions or reviews made by other reliable customers!
You will find all the necessary product information. Some will include customer reviews, which can help ease your product selection
Easily make your selection. Click through our pre-made filters for the category: Batohy a tašky
Are you looking for the best Batohy a tašky? View products sorted by the best selling or by the highest ratings from other customers. If you are looking for top items based on price, look for Batohy a tašky sorted by the lowest to highest price.
Batohy a tašky – main types
Find more in the navigation below
Hide description
Best Deals
1.
Thermal bag material: Polyester 600D, PE foam, aluminum foil, dimensions: 52x20x40cm, weight: 464g
2.
Suitcase with TSA-Approved Lock hardshell, volume: 62l (size M ), telescopic, side and top handle, 4 wheels, dimensions: 67 × 26 × 46cm, weight: 3900g
+ FREE Digitální předplatné Travel Life worth 118,-
3.
Backpack on the back, made of polyester with PVC layer, total of 9 pockets, molle system for hanging accessories
Batohy a tašky
Cesta na dovolenou autem do Chorvatska je přes léto docela oříšek. Přinášíme vám několik tipů a variant...
Na letišti není žádnou výjimkou, když pracovníci letištní kontroly podrobují kufry cestujících zevrubné...
Právě jste si u nás pořídili nový přenosný počítač a máte v plánu s ním pravidelně cestovat? Pak budete...
Při výběru peněženky koukáme zejména na dvě základní kritéria. Tím prvním je vzhled a druhým bezpečnost...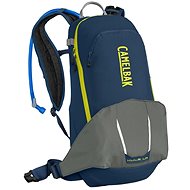 CamelBak MULE LR 15 Gibraltar Navy/Sage Grey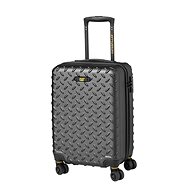 CAT trolley Industrial Plate 92l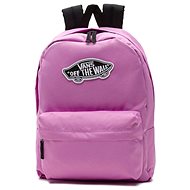 REALM BACKPACK DESERT ROSE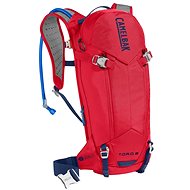 CamelBak TORO Protector 8 Racing Red/Pitch Blue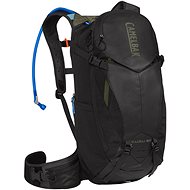 CamelBak KUDU Protector 20 Black/Burnt Olive S/M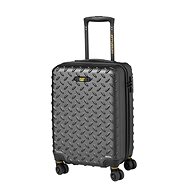 CAT trolley Industrial Plate 35l palubní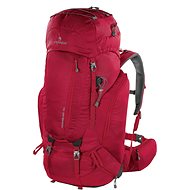 Ferrino Rambler 75 - Red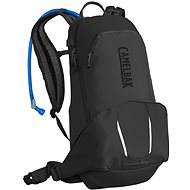 CamelBak MULE LR 15 Black
Batohy a tašky
Při cestování je důležité, aby naše cestovní zavazadlo bylo nejen dostatečně velké, ale i kvalitně dílensky zpracované. Zvláště, když cestujete častěji, než jednou do roka. Ať už potřebujete batohy, tašky a bagy, kufry nebo sháníte příslušenství, jako jsou vaky či cestovní nepromokavé obaly na smartphony. A proč si nedopřát praktický a kvalitní kufr, který má zároveň styl? Vyzkoušejte batohy a zavazadla AmericanTourister, Sea to Summit, Salomon, Mivardi, Tatonka nebo Suitsuit kufr a cestujte s lehkostí!
Vyberte si ten správný batoh
Batohy vybíráme dle svého účelu, barvy, tvaru i objemu. Setkat se můžeme s univerzálními batohy, nebo třeba dětským batohem, neboli taškou do školy ve veselých barvách. Sportovní batoh je zaměřen na praktičnost a pohodlí, městský batoh vyniká stylovým designem. Pokud tedy hledáte praktičnost a zároveň povedený vzhled, vybírejte z módních batohů. Turistický batoh je odolný i při delším nošení, má promyšleně řešené kapsy, prodyšné ramenní popruhy, bederní pás a další vymoženosti, které oceníte v přírodě nebo při cestování. Cyklistické batohy jsou lehké a menší a jsou uzpůsobeny pro jízdu na kole i běh. Pro větší bezpečnost mají cyklistické batohy reflexní prvky. K dispozici jsou také batohy na tenisovou raketu.
Sportovní tašky a bagy
kromě batohu na tenisovou raketu si můžete pořídit sportovní tašku na tenisové rakety. Výhodou tenisového bagu je prostornost, a tak taška na tenisovou raketu jich pojme hned několik. Zajímavostí je pixelová taška přes rameno, stylový messenger vhodný pro notebooky. Rybáři a turisté ocení tašku na lehátko.
Stylové a odolné kufry
Existuje několik typů kufrů, například textilní kufry nebo skořepinové kufry, které jsou tvořeny pevnými materiály. Oba typy jsou k dostání jako kufr s kolečky. Textilní kufr poskytne komfort a skořepinový kufr maximální odolnost a nepromokavost. Pořídit si můžete také sadu kufrů. Řada textilních i skořepinových kufrů je akceptována leteckými společnostmi jako kabinové zavazadlo. Jedním z hlavních kritérií při koupi cestovní tašky a cestovního kufru je velikost, proto vybírejte kufry s ohledem na délku vašeho pobytu. Nechcete utrácet za fóliování vašeho cestovního kufru a pak ho hledat na pásu? Pořiďte si obal na kufr, například obal na kufr Suitsuit, který váš kufr parádně vyzdobí.
Was this information useful?
This form is for collecting Feedback Only. If you have any other inquiries, please our Customer Care team here.
Is something missing or displayed incorrectly? Let us know your suggestions so we can improve the website and customer experience.
Enter product name
Note (link, Part number etc.):