Chovatelské potřeby pro psy zahrnují vše, bez čeho se váš čtyřnohý mazlíček neobejde. V nabídce naleznete veškeré důležité věci pro dospělé psy i štěňata a také drobnosti, kterými jim uděláte radost. Co všechno by měla kvalitní výbava pro psa obsahovat? Poradíme vám.
Continue
Před pořízením mazlíčka zajistěte chovatelské potřeby – krmiva pro psy jsou základem
Před tím, než dovedete pejska domů, byste mu měli zajistit chovatelské potřeby. Krmiva pro psy jsou naprostým základem pro úspěšný chov domácích mazlíčků.
Psí krmivo zahrnuje vše pro výživu vašeho mazlíčka. Mělo by obsahovat určitý podíl bílkovin, tuků, sacharidů a také vitaminů a vlákniny. Můžeme sem zařadit konzervy, kapsičky a granule pro psy.
Pamlsky pro psy jsou druhem krmiva, které slouží především k odměňování. Patří sem zejména pamlsky určené k výcviku či k dentální hygieně, ovšem můžete je využít i jako pochoutku mezi jídly.
Obojek, vodítko a další psí potřeby zajistí oboustrannou spokojenost
Chovatelské psí potřeby už dnes nejsou pouze vodítka pro psy či hračky. V nabídce naleznete různé doplňky, díky kterým bude váš mazlíček spokojený a bude mít vše, co ke šťastnému životu potřebuje.
i
Mezi chovatelské potřeby pro psy patří také boudy, ohrádky, dvířka či tabule na plot.
Luxusní věci pro psy – SmartPet aneb kontrola i ve vaší nepřítomnosti
SmartPet je chytrá elektronika, která vám usnadní soužití s domácím mazlíčkem. Mezi tyto luxusní věci pro psy řadíme GPS lokátory, monitor aktivity, výcvikové obojky či misky s automatickým dávkováním jídla.
Knihy o psech a kynologii vám pomohou dokonale odhadnout psí potřeby. Dozvíte se v nich, jak se jednotlivá plemena liší, jak o ně pečovat a jak je správně vycvičit.
Větší chuť do života zajistí doplňky stravy pro psy
Doplňky stravy pro psy přináší vašemu mazlíčkovi jenom to nejlepší. Pro kondici a zdraví je totiž důležité zajistit potřebnou výživu – vitamíny, minerály a další důležité živiny. Vitamínové doplňky pro psy tedy posilují imunitu, zlepšují celkovou vitalitu, a navíc bude mít váš pejsek také větší chuť do života.
i
Nejoblíbenější jsou výživové doplňky pro psy na zuby či klouby
Výživové doplňky pro psy na klouby či zuby jsou nejoblíbenější z toho důvodu, že v těchto oblastech mívá pejsek největší problémy – užívání doplňků tyto problémy zmírňuje. Dále se můžete setkat s doplňky na trávení, uklidnění či lesklejší srst.
S nezvanými hosty pomohou antiparazitika pro psy proti blechám a klíšťatům
Antiparazitika chrání srst pejska celoročně před parazity. Obecně mají formu obojků, šamponů, pipet či sprejů. Každý způsob má svá specifika a určité výhody či nevýhody, proto je důležité si jednotlivé formy pečlivě nastudovat. Speciálními přípravky jsou antiparazitika pro psy proti klíšťatům a blechám.
Cestujete rádi? Potom se vám budou hodit potřeby pro psy do auta
Potřeby pro psy do auta zajišťují bezpečí a pohodlí pro vašeho mazlíčka. Není podstatné, zda jedete krátkou či dlouhou vzdálenost, vždy byste měli mít po ruce vše pro psy. Jistě se vám budou hodit batohy či tašky, postroje, cestovní misky, náhubky, přepravky či potahy chránící vaše sedadla.
Pokud se svým mazlíčkem chodíte raději pěšky, určitě nezapomeňte na reflexní doplňky pro psy nebo svítící obojky, které jej ve tmě zviditelní a zajistí jeho bezpečnost.
Hide description
Was this information useful?
This form is for collecting Feedback Only. If you have any other inquiries, please our Customer Care team here.
Is something missing or displayed incorrectly? Let us know your suggestions so we can improve the website and customer experience.
Best Deals
1.
2.
3.
Chovatelské potřeby pro psy
I když mazlíčci obvykle mnoho hodin prospí, ve zbývajícím čase vyžadují vaši pozornost. Jak je nejlépe...
Chcete začít běhat se svým čtyřnohým parťákem a sháníte rady a tipy pro první výběh? Běh se psem můžete...
Jak správně krmit štěně?
Pořídit si štěně je nejen radost, ale také závazek. Vše začíná již při výběru vašeho budoucího psího...
Trendem posledních let je pečlivý výběr potravin, které jíme. Soustředíme se na to, aby měly správné...
V českých domácnostech žije nejvíc domácích mazlíčků v Evropě. V čem se liší psi od koček? A na co si dát...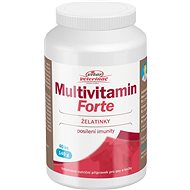 Vitar Veterinae Multivitamin Forte Jelly 40pcs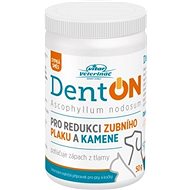 Vitar Veterinae Denton 50g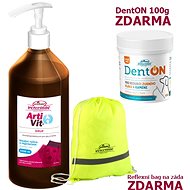 Vitar Veterinae Artivit Syrup 1000ml + DentOn 100g + Bag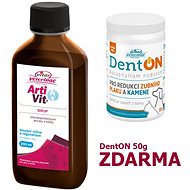 Vitar Veterinae Artivit Syrup 200ml + DentOn 50g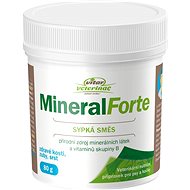 Vitar Veterinae Mineral Forte 80g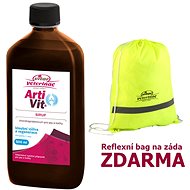 Vitar Veterinae Artivit Syrup 500ml + Bag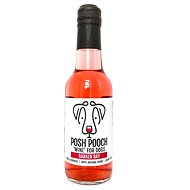 Pawsecco Rose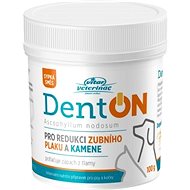 Vitar Veterinae DentOn 100g
Chovatelské potřeby pro psy
In the category Chovatelské potřeby pro psy on Alza.cz, we currently have a total of 4552 products, which you can easily buy online and get quickly delivered. See all of your purchases and make orders on our easy-to-use app.
Enter product name
Note (link, Part number etc.):