IP kamery neboli síťové kamery jsou ve spojení se zabezpečovacími systémy využívány zejména pro dohled nad majetkem a budovami. Typické je pro ně to, že záznamy odesílají na vzdálená úložiště a obraz z nich lze sledovat v přímém přenosu na počítači nebo mobilních zařízeních. Dovolují mnoho možností instalace, např. do podhledu ve stropě nebo na zeď.
Continue
Parametry důležité pro výběr IP kamery
Provedení a určení
Vnitřní kamery – určeny pouze pro použití v interiérech. Nejsou nijak chráněny proti povětrnostním vlivům, vandalismu, vodě atd.
Venkovní kamery – určeny ke sledování zahrad, okolí budov nebo pozemků. Jsou odolné vůči vlivům vnějšího prostředí dle norem IP. Některé modely lze vybavit speciálním odolným krytem a zamezit tak vandalismu nebo odcizení.
IP kamery je dále možné rozdělit na kamery domácí a firemní. Domácí kamery jsou ideální pro použití v místnostech, kancelářích či malých obchodech. Firemní kamery umožňují připojení do kamerových systémů, sledování větších prostor a několika místností.
Maximální rozlišení
Rozlišení udává, z kolika obrazových bodů (pixelů) ve vodorovném a svislém směru je obraz tvořen. Čím vyšší je rozlišení, tím je obraz detailnější, což je u bezpečnostních kamer žádoucí – přesnější identifikace osob. Důležitá je také snímková frekvence.
VGA (

640

× 480 px)

–

základní hodnota, obraz není příliš detailní, postačí např. pro sledování provozu.
HD rozlišení

(

1 280 × 720 px)

– dnešní standard, umožní identifikaci osob v rámci menších místností.

Full HD rozlišení (1 920 × 1 080 px)

– velmi kvalitní obraz, dostatek detailů i pro monitoring větších prostor.

K dispozici jsou i kamery s vyšším rozlišením, například 2 048 × 1 536, 2 560 × 1 920 bodů.
Sledujte také údaj o šířce záběru. S širším úhlem záběru získáte lepší perspektivu. U úhlů větších než 150° ale vzniká efekt rybího oka a klesá kvalita obrazu v detailech. U IP kamer se nejčastěji setkáte s úhlem záběru 70 až 180°.
Noční vidění
Pro kvalitní snímání v noci a za špatného osvětlení využívají některé kamery IR přísvit. Ten funguje zhruba do vzdálenosti 25 m a je lidským okem neviditelný. V nočním režimu se kamera automaticky přepne do černobílého zobrazení.
S kvalitou obrazu v šeru souvisí také světelnost. Ta se u IP kamer pohybuje v rozmezí f/1,8 až f/2,8. Hodnotu f/2.0 a nižší lze považovat za dostatečnou pro správné vykreslení detailů a nízkou úroveň šumu i při večerních záběrech.
Možnosti ovládání
Kromě toho, že je k IP kamerám možné přistupovat na dálku, některé je možné na dálku také ovládat – rozhlížet se pomocí otáčení a kamery, přibližovat či zapínat přísvit. Toto umožní buďto webové rozhraní (při použití počítače), nebo prostředí aplikace (při použití telefonu nebo tabletu).
Ukládání záznamů
Síťové kamery snímaný obraz primárně odesílají na vzdálená úložiště, proto zpravidla nejsou vybaveny interní pamětí. Některé však disponují slotem na paměťové karty SD/micro SD a jsou tak schopny uchovat desítky hodin záznamu. Čím větší kapacitu zvolíte, tím delší bude interval přepsání starších záznamů novějšími.
Existují i kamery se zabudovaným akumulátorem či možností napájení běžnými bateriemi. Takové modely mohou nahrávat i několik hodin v případě výpadku elektrického proudu. Všechny ostatní jsou závislé na síťovém napájení.
Připojení a napájení
Bezdrátové WiFi

– šifrovaný bezdrátový přenos obrazu, nutnost napájení adaptérem, omezený dosah.

Síťový LAN kabel – stabilní a rychlý přenos obrazových dat. Velkou výhodou je možnost napájení přes síťový kabel PoE. K takovým kamerám není potřeba (mnohdy složitě) přivádět další kabel, který řeší napájení.
Užitečné vlastnosti IP kamer
LED přísvit – osvětlení prostoru pomocí bílého světla ze zabudovaných LED světel.

Možnost otáčení

– kameru

lze otáčet pomocí klávesnice nebo potřebného softwaru až o 360°.
Detekce pohybu

– jakmile kamera zachytí pohyb, spustí nahrávání na paměťovou kartu.

Ukládání na SD kartu – záloha dat pro případ nefunkční sítě.

Bližší pohled

– v krytu čočky je umístěno zvětšovací sklíčko, které umožní přiblížení určitého místa.

Vestavěný mikrofon

– kamera kromě obrazu zaznamená i zvuk.

Vestavěný reproduktor

– zpravidla umožňuje obousměrnou komunikaci, můžete tedy mluvit skrze kameru.
Hide description
Was this information useful?
This form is for collecting Feedback Only. If you have any other inquiries, please our Customer Care team here.
Is something missing or displayed incorrectly? Let us know your suggestions so we can improve the website and customer experience.
Best Deals
1.
IP Camera with 360 ° viewing angle, swiveling, WiFi 802.11b / g / n, microSD (Max 64GB), night vision, motion detection, both microphone and speaker, administration via application. The power adapter is not included.
2.
IP Camera 4MP @ 20fps, H.265 + / H265 / H.264 + & H.264, WDR, 30m IR, IP67, IK10, DC12V & PoE, Support mobile monitoring via Hik-Connect, Power supply no included
3.
IP Camera Full HD 1080p resolution, 115 ° field of view, Motion detection, Bi-directional audio, 128 GB microSD support
IP kamery
Bezpečnost domácnosti je důležitá. Na trhu je řada zařízení, mnohá z nich jsou ale příliš drahá nebo jsou...
Společnost D-Link před několika měsíci uvedla svůj nový přírůstek do kategorie síťových prvků. Jedná se o...
Logitech představil set bezdrátové klávesnice s ergonomickou myší pro náročné, a k tomu ještě stylovou...
Základní nastavení IP kamery zvládne každý trochu zkušenější uživatel.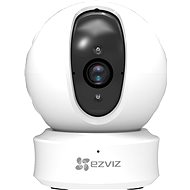 EZVIZ ez360 (C6C)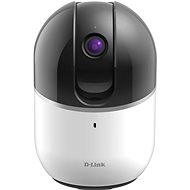 D-LINK DCS-8515LH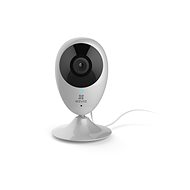 EZVIZ Mini O (C2C) 720p
IP kamery
In the category IP kamery on Alza.cz, we currently have a total of 263 products, which you can easily buy online and get quickly delivered. See all of your purchases and make orders on our easy-to-use app.
IP kamery – proved brands
Enter product name
Note (link, Part number etc.):
Check out products sorted by price starting with the lowest price in the category cheap IP kamery
Check out products sorted by price starting with the highest price in the category best sellers, best IP kamery
You'll find products sorted by reviews starting from the highest ranked in IP kamery reviews