Backpacks are commonly divided into travel, cycling, urban, and children's types. The key parameters are the volume, dimensions, structure, the number of pockets, and finally the materials the backpack is made of.
Continue
Type and usage
Travel backpacks
Travel backpacks are versatile and are sold in various sizes.
Suitable for trips.
Some are equipped with a trekking pole holder or a hydration bag.
Cycling backpacks
Cycling backpacks - lightweight backpacks with a volume of about 10-20 litres, usually equipped with a hydration bag and reflective elements.
Children's backpacks
Children's backpacks - small backpacks frequently adorned with reflective elements and popular cartoon characters.
Urban and school backpacks
Urban and school backpacks - usually smaller backpacks 15-30 litres in volume. Tend to have many internal and external pockets. Suitable for everyday wear to work, school, shopping, and short trips.
They are functionally designed and generally have an elegant a pleasing appearance.
Volume and size
Small backpacks (35 litres and less) - Suitable for the city walks, biking to school, or for short trips. The main advantage is their compact size and light weight.
Medium backpacks (55 litres and less) - Ideal for trips and hikes that last several days. Some are designed for specific uses, such as mountain climbing or extreme skiing. These have holders for trekking poles, a helmet, rope, skis, or a snowboard. Usually contain lumbar supporting features, reinforced structure, and sternum straps with buckles.
Large backpacks (55 litres and more) - Designed for longer trips and hikes. Can also be used as the main luggage. We recommend using a smaller backpack for the shorter trips. Make sure the backpack has a properly reinforced structure, lumbar support, and sternum straps or a harness. Most of them also have a ventilated back.
Construction
Usually consists of two light alloy or duralumin strips. These are firmly attached to the backpack frame.
The backpack should maintain its shape even when it's half-empty and has skis attached to it.
Storage compartments and pockets
The backpack should provide multiple ways how to access the main storage compartment - for example, from the top, side, and bottom. It can contain multiple isolated compartments or one large.
The pocket quantity and arrangement are crucial. The important things should be always at hand.
Materials
Backpacks made of Cordura, Plastex, or Urtex are tougher and offer higher durability.
Waterproofing is generally solved with PU coating, which, however, tends to lose its effectiveness over time. Backpack rain covers are a common solution and can be purchased along with the backpack.
Hide description
Was this information useful?
This form is for collecting Feedback Only. If you have any other inquiries, please our Customer Care team here.
Is something missing or displayed incorrectly? Let us know your suggestions so we can improve the website and customer experience.
Best Sellers
1.
Backpack 32l volume, unisex backpack, dimensions: 53 × 38 × 20cm, weight: 0,77kg, accessories: reflective elements, hydration pack pocket, hip belt, helmet clip bracket, reinforced back, ventilated back, bottle pocket and adjustable chest strap
2.
City Backpack -, dimensions: 52×33×20cm, accessories: anatomically shaped back, top lid, chest strap, laptop pocket, phone pocket, adjustable shoulder straps and reflective elements
3.
Backpack 30l volume, unisex backpack, dimensions: 44 × 25 × 31cm, weight: 0,79kg, accessories: hip belt, adjustable shoulder straps, adjustable chest strap and water-resistant
Backpacks
Cesta na dovolenou autem do Chorvatska je přes léto docela oříšek. Přinášíme vám několik tipů a variant...
Chystáte se autem do Itálie? Pak pro vás máme tipy na rychlou cestu k prosluněným italským plážím v...
Na letišti není žádnou výjimkou, když pracovníci letištní kontroly podrobují kufry cestujících zevrubné...
Ceny dálničních poplatků, dálničních známek i sazeb mýtného jsou v každé zemi jiné. Připravili jsme pro...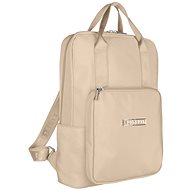 Suitsuit Natura Sand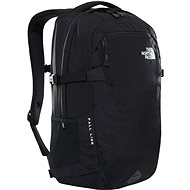 The North Face FALL LINE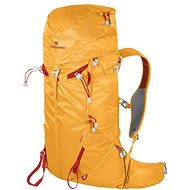 Ferrino Rutor 30 yellow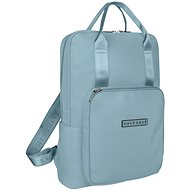 Suitsuit Natura Stone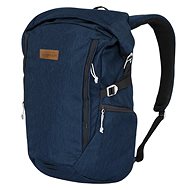 Hannah Downtown 28 legion blue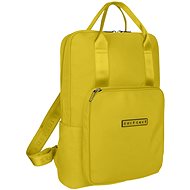 Suitsuit Natura Olive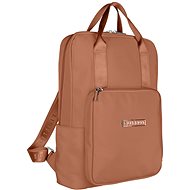 Suitsuit Natura Maroon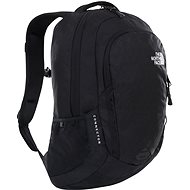 The North Face CONNECTOR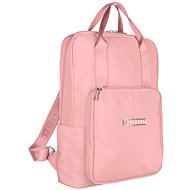 Suitsuit Natura Rose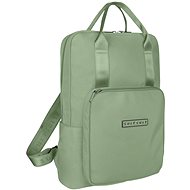 Suitsuit Natura Moss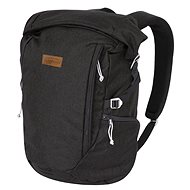 Hannah Downtown 28 anthracite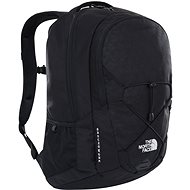 The North Face GROUNDWORK
Backpacks
In the category Backpacks on Alza.cz, we currently have a total of 986 products, which you can easily buy online and get quickly delivered. See all of your purchases and make orders on our easy-to-use app.
Backpacks – proved brands
Enter product name
Note (link, Part number etc.):
Check out products sorted by price starting with the lowest price in the category cheap backpacks
Find products sorted from the most expensive to the cheapest in the category most expensive backpacks
Check out products sorted by price starting with the highest price in the category best sellers, best backpacks
You'll find products sorted by reviews starting from the highest ranked in backpacks reviews