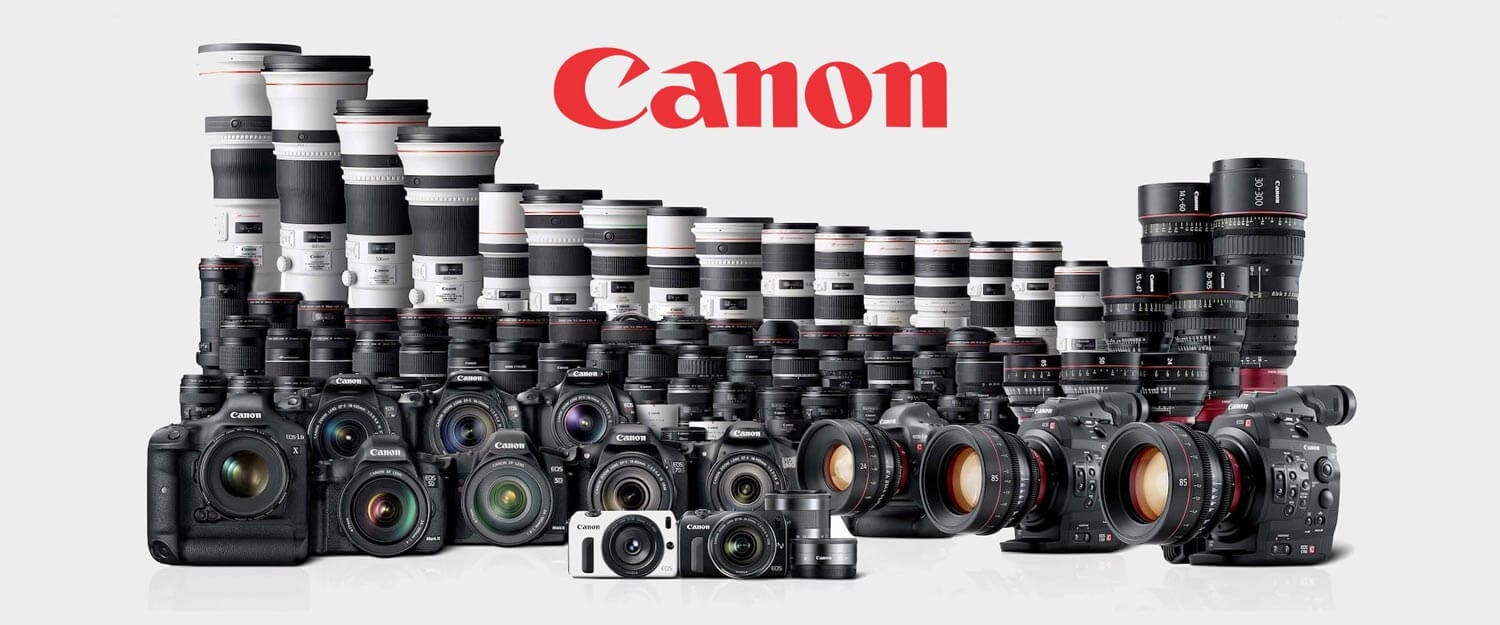 Foto, video a tisk. Canon.
Japonská firma Canon je vedoucí světovou společností na poli zpracování obrazu. S přístroji společnosti Canon fotografují jak začátečníci, tak poloprofesionálové i špičky světové fotografie. Kompletní nabídku pro fotografy doplňuje široká nabídka kvalitního příslušenství, videokamer a tiskáren.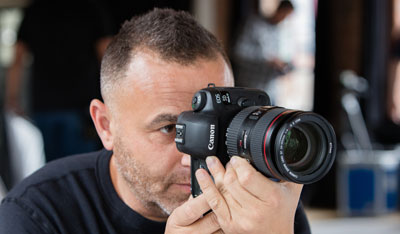 Digitální zrcadlovky
Řada EOS je určena pro všechny, kteří to s focením myslí vážně. Objevte úžasné obrazové a filmové možnosti, hrajte si s nastavením, dejte prostor svých nápadům. Se zrcadlovkami Canon EOS zachytíte cokoliv.
Kompakty s výměnným objektivem
Nedělejte kompromis mezi kvalitou a kapesním provedením. S řadou fotoaparátů EOS M můžete pořizovat ohromující snímky.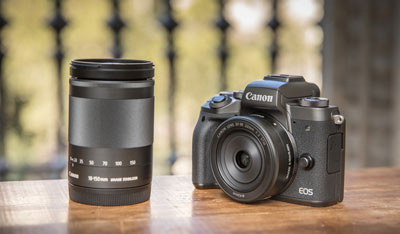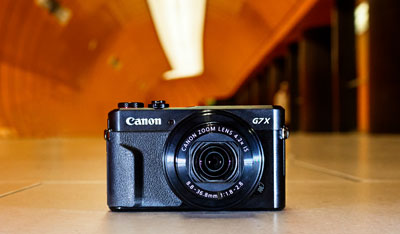 Digitální kompakty
Bavte se a foťte bez omezení. Kompakty Canon IXUS, se vejdou do kapsy i kabelky a můžete se spolehnout, že budou připraveny, kdykoliv je vytáhnete. Kvalita se snoubí se stylem, který vás baví.
Objektivy EF a EF-S
Výměnné objektivy pro fotoaparáty i kamery vám zajistí ještě více možností snímání. Najděte ideální objektiv pro každý jedinečný moment a přizpůsobte svůj přístroj svému originálnímu pohledu na svět.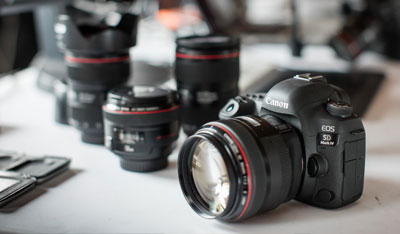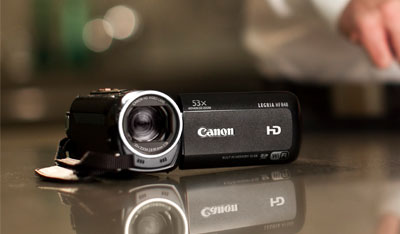 Videokamery LEGRIA
Ať už chcete zachytit vzácné vzpomínky nebo pokročit ve svých kreativních schopnostech, tím pravým nástrojem jsou videokamery LEGRIA. Vybrané modely jsou vybaveny WiFi konektivitou, takže se o pořízené záběry můžete okamžitě podělit se světem.
Vše pro profesionály
Program Canon Professional Services (CPS) je zárukou exkluzivních služeb pro zákazníky z řad profesionálů. Členství v Evropském programu CPS je zcela bezplatné a nabízí uživatelům fotografického a filmového vybavení přístup k široké řadě výhod.

Canon
Canon
Počátky společnosti Canon
Všechno začalo už v roce 1933, tedy v době, kdy světovému trhu s fotoaparáty a optickou technikou dominovaly výrobky německého původu. Tehdy pánové Goro Yoshida, pracovník opravny optických přístrojů, se svým švagrem Saburo Uchidou a jeho podřízeným Takeo Maedou spojila stejná myšlenka - rozhodli se, že vytvoří nový, japonský fotoaparát, který by mohl konkurovat německým výrobkům. Společně tak v Tokiu založili společnost Precision Optical Instruments Laboratory (Laboratoř pro přesné optické přístroje).
První fotoaparát Canon
V létě následujícího roku potom vzniká první fotoaparát, montovaný zčásti z dílů a součástek získaných od externích dodavatelů (včetně objektivů). Pojmenovaný byl podle buddhistického božstva milosti - Kwanon. Zajímavostí je, že ačkoliv se v reklamě objevovaly hned tři různé varianty, šlo pokaždé o dřevěné modely či modely vytvořené pro ilustrace. Fakticky se tento fotoaparát nikdy nedostal na trh. O další rok později došlo k přejmenování firmy. Goro Yoshida prosazoval nábožensky inspirovaný název Kwanon, jeho společníci však chtěli modernější, zvučnější název. Proto zvolili nynější název Canon, který se ve výslovnosti od původního návrhu příliš neliší a přitom působí úderněji. V tom samém roce dostala společnost ochrannou známku.
Další v pořadí
Prvním fotoaparátem Canon, který se už dostal na japonský trh a byl vyráběn ve více kusé sérii, byl model Hansa na přelomu let 1935/1936 (přesný datum uvedení není znám). Stále byl vyráběn s vypůjčenou optikou od externích výrobců, návrh přístroje a veškeré montážní práce byly však v režii Canonu. Mnozí nazývali Hansu pouze imitací tehdejšího populárního fotoaparátu Leica, přesto nelze pochybovat o tom, že šlo o první, vysoce kvalitní 35mm fotoaparát z Japonska. Společnost Precision Optical Instruments Laboratory hlásila maximální vytížení s výrobou fotoaparátů Hansa, dostavily se však finanční potíže. 10. srpna došlo k reorganizaci firmy a přejmenování na Precision Optical Industry Co., Ltd., což se obecně považuje za oficiální založení společnosti Canon.
Vzestup značky Canon
Od té doby Canon už jen stoupá vzhůru. Po reorganizace vyrobil vlastní objektiv Serenar, vyrobil první rentgenový 35mm fotoaparát v Japonsku a v následujícím desetiletí uvedl na trh 18 nových typů fotoaparátů s objektivy Serenar. V polovině šedesátých let se Canon pustil dokonce do výroby televizních kamer sloužících pro živé vysílání zpravodajství v Japonsku. V šedesátých a sedmdesátých letech uvedl Canon na trh 54 nových modelů (!) včetně první jednooké zrcadlovky Canon Canonflex. Po dalších dvou úspěšných desetiletích se dostáváme do roku 1987, kdy se na trhu objevila první zrcadlovka s řadou inovací, novými technologiemi a označením EOS. Očekávaná novinka spustila lavinu prodejů a s konceptem EOS se setkáváme dodnes.
Canon vyrábí tiskárny, kopírky - nejen fotoaparáty
Dnešní Canon však není jen výrobce fotoaparátů a kamer. Celosvětově známou a jednou z nejprodávanějších značek je i v oblasti kancelářské techniky - tiskáren, kopírek a multifunkčních zařízení. Důvod je jednoduchý. Výrobky Canon jsou známé špičkovou kvalitou, kvalitním servisem a dostupnou cenou, díky které jsou dostupné prakticky pro každého.
Was this information useful?
This form is for collecting Feedback Only. If you have any other inquiries, please our Customer Care team here.
Is something missing or displayed incorrectly? Let us know your suggestions so we can improve the website and customer experience.
Enter product name
Note (link, Part number etc.):