Sluchátka přes hlavu jsou oproti podobně drahým špuntům nebo peckám pohodlnější a lépe hrají. Kvůli svým větším rozměrům a vyšší hmotnosti se hodí spíše pro domácí využití.
Continue
Sluchátka přes hlavu vybírejte podle účelu, ke kterému je budete využívat nejvíce
Sluchátka k PC a notebooku
Jako sluchátka k PC se hodí sluchátka okolo uší i na uši. K hraní her nebo na volání přes internet vybírejte modely s mikrofonem.
Sluchátka k televizi
K televizoru připojíte drátová sluchátka s 3,5mm Jackem nebo bezdrátová radiofrekvenční sluchátka s vysílací stanicí. U drátových sluchátek k televizi věnujte pozornost zejména délce kabelu. Kabel by měl být alespoň o 1 metr delší, než je vzdálenost mezi pozorovacím místem a televizí.
Sluchátka na ven a na cesty
K venkovnímu poslechu, do MHD, vlaku, autobusu a na jiné cesty se hodí sluchátka na uši. Oproti sluchátkům okolo uší jsou lehčí a drobnější. Některé modely mají skládací konstrukci.


Sluchátka na uši


Sluchátka okolo uší
Na co dalšího se při výběru sluchátek přes uši zaměřit
Připojení
Drátová sluchátka (3,5mm Jack, USB) – ve srovnání s podobně drahými bezdrátovými sluchátky lépe hrají, ale neposkytují tak velkou volnost pohybu.
Bezdrátová sluchátka (Bluetooth, radiofrekvenční) – díky absenci kabelu poskytují velkou svobodu pohybu (Bluetooth sluchátka mají dosah cca 10 metrů od přehrávacího zařízení, radiofrekvenční až 100 metrů). Disponují zabudovanou baterií a musí se dobíjet.
| Připojení | PC a notebook¹ | Telefon a tablet | MP3 přehrávač | Televize |
| --- | --- | --- | --- | --- |
| 3,5mm Jack | ✓ | ✓ | ✓ | ✓ |
| USB | ✓ | ✕ | ✕ | ✕ |
| Bluetooth | ✓ | ✓ | ✕ | ✕ |
| RF s USB vysílačem | ✓ | ✕ | ✕ | ✕ |
| RF s vysílací stanicí | ✓ | ✓ | ✓ | ✓ |
| Lightning | ✕ | iPhone², iPad³ | iPod⁴ | ✕ |
¹Spousta dnešních PC sestav je již v základu vybavena podporou WiFi a Bluetooth, a pokud ne, pomohou vám WiFi adaptéry nebo Bluetooth adaptéry.
²iPhone 5 a vyšší.
³iPad 4 a vyšší.
⁴iPod Nano 7, iPod Touch 5 a vyšší.
Konstrukce
Uzavřená – téměř nepropouští zvuk ven ze sluchátek, tlumí okolní hluk.
Otevřená – poskytuje věrnější hudební reprodukci (méně zkreslení), propouští zvuk ven ze sluchátek, netlumí okolní hluk.
Polouzavřená – kompromis mezi otevřenými a uzavřenými sluchátky, částečně propouští zvuk ven ze sluchátek, částečně tlumí hluk z okolí.
Užitečné vlastnosti, funkce a technologie
Ovládání hlasitosti umístěné na sluchátkách, jejich kabelu nebo vysílací stanici radiofrekvenčních sluchátek.
Skládací konstrukce usnadní přenášení sluchátek.
Otočné mušle umožní pohodlně poslouchat hudbu jedním uchem (ocení zejména DJové).
Se sluchátky s funkcí prostorového zvuku 7.1 uslyšíte, odkud konkrétní zvuk přichází (ocení zejména hráči počítačových her).
AptX a AAC – kodeky u Bluetooth sluchátek zaručující vyšší kvalitu zvuku, která se blíží připojení kabelem.
NFC – technologie vyskytující se v souvislosti s Bluetooth sluchátky, která urychluje a usnadňuje jejich připojení s přehrávacím zařízením. Stačí přiložit sluchátka a přehrávač k sobě.
Hide description
Was this information useful?
This form is for collecting Feedback Only. If you have any other inquiries, please our Customer Care team here.
Is something missing or displayed incorrectly? Let us know your suggestions so we can improve the website and customer experience.
Best Deals
1.
Gaming Headset - 7.1, can be connected with a USB audio control box or via a jack, enclosed, 53mm drivers, 15Hz to 25000Hz, compatible with PS4 and Xbox ONE, detachable microphone, 3.5mm jack, USB
2.
Bluetooth sluchátka náhlavní, frenkveční rozsah: 16 - 22Hz, impedance: 32ohm, citlivost: 117dB, měniče: 40mm, výdrž baterie: až 33 hodin
3.
Headphones with Mic - wireless, headset, closed, folding, frequency range: 20-20kHz, 32mm drivers, Bluetooth 4.1, battery life up to 16 hours
Klidný spánek je v dnešní hlukem přeplněné době často jen zbožným přáním. Zajímavým řešením jsou ucpávky...
Bezdrátová sluchátka přinesla jistou svobodu pohybu, ale až True Wireless sluchátka se zcela zbavila všech...
Connect IT True Wireless (Hyper-Bass) vypadají na papíře jako perfektní bezdrátová sluchátka, a to zejména...
Pokud chcete své hraní posunout o další level, obraťte svou pozornost na herní headsety Thrustmaster. Ty...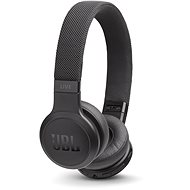 JBL Live400BT Black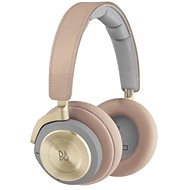 BeoPlay H9 3rd Gen. Argilla Bright
BeoPlay H9 3rd Gen. Matte Black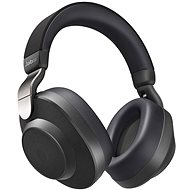 Jabra Elite 85H black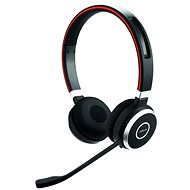 Jabra Evolve 65 Stereo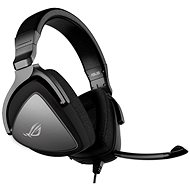 ASUS ROG Delta Core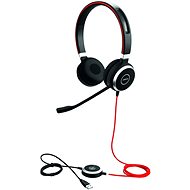 Jabra Evolve 40 Stereo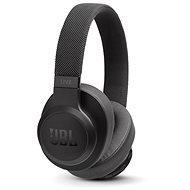 JBL Live500BT Black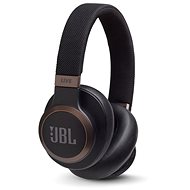 JBL Live650BTNC Black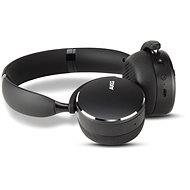 AKG Y500 černá
Sluchátka přes hlavu
In the category Sluchátka přes hlavu on Alza.cz, we currently have a total of 911 products, which you can easily buy online and get quickly delivered. See all of your purchases and make orders on our easy-to-use app.
Enter product name
Note (link, Part number etc.):
Check out products sorted by price starting with the lowest price in the category cheap sluchátka přes hlavu
Check out products sorted by price starting with the highest price in the category best sellers, best sluchátka přes hlavu
You'll find products sorted by reviews starting from the highest ranked in sluchátka přes hlavu reviews