Grafická karta je nepostradatelnou součástí každého herního počítače. Určitě by však neměla chybět ani v sestavě, která slouží k úpravám a střihu videa, modelování nebo jakémukoliv jinému zpracování grafiky ve 3D (renderingu).
Continue
Jakou grafickou kartu vybrat?
Multimediální – vystačí na Word, Excel, internet, Skype, prohlížení fotek, sledování filmů, starší a nenáročné hry (řady NVIDIA GeForce GT, AMD Radeon HD, R5, RX550 a R7).
Herní – vhodné pro hraní ve Full až Quad HD, domácí zpracování 3D grafiky a videa (řady NVIDIA GeForce GTX, AMD Radeon RX a R9).
Profi herní (high-end) – pro hraní s velmi vysokou hodnotou FPS (snímky/s.), hraní ve 4K, VR (virtuální realita), eSport (řady NVIDIA GeForce GTX1080, AMD Radeon Pro Duo).
Profesionální – určené pro zpracování videa, CAD/CAM/CFD, pracovní stanice, servery (řady NVIDIA Quadro, AMD FirePro).
Porovnání parametrů grafických karet podle jejich využití
Určení
Multimediální
Herní
Profesionální
Karta

GT1030

RX550

GTX1050Ti

GTX1060 6G

GTX1080

Pro WX5100

Kapacita paměti
2 GB
2 až 4 GB
4 GB
6 GB
8 GB
8 GB
Rychlost paměti
6 000 Hz
7 000 Hz
7 000 Hz
8 000 Hz
10 000 Hz
6 600 Hz
Sběrnice
64bit
128bit
128bit
192bit
256bit
256bit
Stream procesor
384×
512×
768×
1280×
2 560×
1 792×
Frekvence jádra
1 265 MHz
1 206 MHz
1 290 MHz
1 506 MHz
1 607 MHz
713 MHz
Výpočetní výkon
1 TFLOP
1,7 TFLOP
2,1 TFLOP
4,4 TFLOP
9 TFLOP
3,9 TFLOP
TDP (max. odběr)
30 W
50 W
75 W
120 W
180 W
75 W
Při hraní v Quad HD (2 560 × 1 440) musí grafická karta zpracovávat 1,8× více obrazových bodů než ve Full HD. V Ultra HD 4K pak dokonce 4× více.
Frekvence paměti grafické karty
Grafická karta využívá svou vlastní operační paměť, jejíž rychlost, podobně jako šířka paměťové sběrnice, zásadním způsobem ovlivňuje výkon v 3D aplikacích. S každou další generací paměti GDDR se frekvence zdvojnásobuje. Úplně novou kategorii tvoří vrstvené paměti HBM, které jsou integrovány přímo do grafického čipu.
GDDR3 – výběhový typ paměti, grafiky s GDDR3 se hodí se pouze pro multimédia nebo jako náhrada nefunkční karty ve starším počítači
GDDR5 – 4× rychlejší než GDDR3.
GDDR5X – až 2× rychlejší než GDDR5.
HBM – nová technologie s velkou šířkou paměťové sběrnice, díky které mohou mít paměti HBM mnohem nižší frekvenci, než srovnatelně efektivní moduly GDDR (4096bit u 4GB grafiky vs. 256bit u high-end grafik s GDDR5X)
Přetaktování (overclock - OC)
Vyšší taktovací frekvence grafického jádra (GPU) a pamětí v rámci konkrétní karty (např. GTX 1060) vám zajistí vyšší výkon ve hrách, současně však vyžaduje kvalitnější chlazení.
Automatické přetaktování (Boost) – při požadavku maximálního výkonu navyšuje grafická karta frekvenci jádra sama.
Uživatelské přetaktování – provádí uživatel sám pomocí specializovaného softwaru. Je vhodné spíše pro nadšence a vyžaduje následné testování dalším programem.
Tovární přetaktování – pokud se do taktování sami pouštět nechcete, ale přesto byste z karty rádi vymáčkli něco navíc, jsou pro vás připraveny již od výrobce přetaktované karty s koncovkou "OC, SC, Gaming X apod." v názvu.
Při práci ve 2D snižují všechny grafické karty razantně frekvenci/napětí GPU i pamětí (podtaktovávají se), takže odebírají minimum energie a pracují tiše. Herní grafiky se příliš nezapotí ani při sledování videa, maximálně si z 2D taktu občas odskočí na pár zlomků sekundy
Chlazení grafické karty
Pokud vybíráte výkonnější grafickou kartu nebo jste citliví na hlučící ventilátory, neměli byste se zaměřovat pouze číselné parametry, ale také na kvalitu a dimenzování chladiče, zvláště u herních grafik. Multimediální grafiky pro menší skříně a jiné prostorově náročné instalace naopak snadno vyfiltrujete parametrem "jednoslotový chladič" (low-profile).
Typ chlazení
Pasivní (bez ventilátoru) – bezproblémové u slabších multimediálních grafik, výkonnější vyžadují dobře řešené odvádění teplého vzduchu ze skříně, pro herní ani profesionální grafiky se nehodí.
Aktivní (s ventilátorem) – cenově výhodné a spolehlivé chlazení multimediálních, herních i profesionálních grafik.
Vodní – vhodné pro fanoušky extrémního taktování a nejvýkonnější grafické akcelerátory.
Termín "alternativní chladič" se používá, pokud autorem chlazení není AMD ani NVIDIA, ale až Asus, MSI, Gigabyte a další výrobci, jejichž značku má grafická karta v názvu.
Napájení
TDP – maximální spotřeba karty při provozu v reálných podmínkách (hraní her, zpracování 3D grafiky apod.). Podle ní výrobci dimenzují chlazení.
Konektory – s napájením ze sběrnice PCI-Express si vystačí pouze slabší multimediální grafiky. Pokud máte dostatečně výkonný zdroj, ale s krátkým kabelem nebo nevhodným konektorem pro vaší kartu, můžete využít redukci / prodloužení.
Doporučený výkon zdroje – stejně jako nominální výkon je důležitá i kvalita zdroje. Za ověřené značky považujeme Cooler Master, Zalman, Corsair a Seasonic.
Rozhraní
Abyste mohli grafickou kartu osadit do počítače, musí jí odpovídat slot na vaší základní desce, tj. karty s konektorem PCI - Express x16 patří do slotu PCI - Express x16.
Pokud vaše základní deska obsahuje
PCI-Express 3.0 x16 – můžete osadit jakoukoli moderní grafickou kartu.
PCI-Express 2.0/2.1 x16 – většinou nemá smysl osazovat vyšší, než základní řady herních grafik GeForce GTX/Radeon RX, brzdila by je základní deska a procesor.
PCI-Express 1.1 x16 – osazujte spíše multimediální grafiky.
PCI-Express 1.0a x16 – osazení moderní grafické karty bývá problematické, vhodnější je nákup nového počítače.
Při instalaci grafik rozhraním PCI-Express 3.0 do základních desek se slotem PCI-Express 2.1/2.0/1.1 může být nutné aktualizovat BIOS základní desky na nejnovější verzi.
Další parametry grafické karty
Výrobní technologie (v nm) – představuje šířku nejmenšího prvku čipu. Čím je šířka menší, tím je technologie pokročilejší.
Rozměry – zejména před zakoupením výkonné herní grafické karty si zkontrolujte, zda se vám vejde do skříně.
VR ready – podpora zobrazení virtuální reality.
CrossFire/SLi – podpora spolupráce několika grafických karet v jedné základní desce.
AMD Eyefinity – podpora zobrazení až na 6 displejích současně, dle možností konkrétní karty.
NVIDIA 3D vision – podpora hraní ve stereoskopickém 3D.
Sestava by měla být vyvážená, pokud stavíte počítač a vybíráte herní grafickou kartu, vybírejte také z kategorie Herní procesory.
Hide description
Was this information useful?
This form is for collecting Feedback Only. If you have any other inquiries, please our Customer Care team here.
Is something missing or displayed incorrectly? Let us know your suggestions so we can improve the website and customer experience.
Best Deals
1.
Graphics Card - 6GB GDDR5 (8002MHz), NVIDIA (TU116) Turing GeForce GTX1660 (1530MHz), Boost clock 1830MHz, PCIe x16 3.0, 192bit, 3x DisplayPort, 1x HDMI
+ FREE Poukaz GeForce Fortnite Bundle worth 899,-
2.
Graphics Card - 6GB GDDR5 (8008MHz), NVIDIA (GP106) Pascal GeForce GTX1060 (1569MHz), Boost Clock 1785MHz, PCIe x16, 192bit, 2x DisplayPort, DVI, 2x HDMI
+ FREE 2 Gifts worth 2 398,-
3.
Graphics Card - 6GB GDDR6 (14000MHz), NVIDIA (TU106) Turing GeForce RTX2060 (1365MHz), Boost clock 1710MHz, PCIe x16 3.0, 192bit, 3x DisplayPort, HDMI
+ FREE Hra pro PC Wolfenstein: Youngblood worth 999,-
Grafické karty
Další z řady grafických karet GeForce GTX 1660 Ti společnosti NVIDIA, kterou jsme pro vás dnes na...
Americká společnost Advanced Micro Devices (AMD) se chystá na uvedení nové generace grafických karet s...
Grafické karty GeForce RTX 2080 Ti společnosti NVIDIA patří k tomu vůbec nejvýkonnějšímu, co si dnes...
Pokud vybíráte novou grafickou kartu do svého herního PC, docela jistě byste neměli přehlédnout nabídku...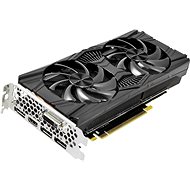 GAINWARD GeForce RTX 2070 8G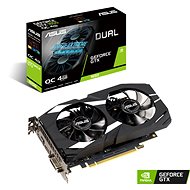 ASUS DUAL GeForce GTX1650 O4G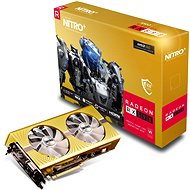 SAPPHIRE NITRO Radeon RX 590 Special Edition 50th Aniversary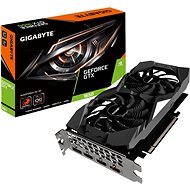 GIGABYTE GeForce GTX 1650 WINDFORCE OC 4G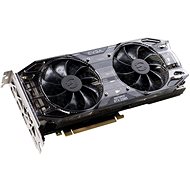 GeForce RTX 2080 BLACK EDITION GAMING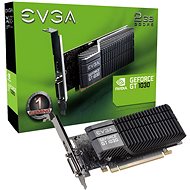 EVGA GeForce GTX 1030 SC Passive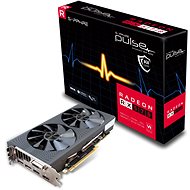 SAPPHIRE PULSE Radeon RX 570 OC 8G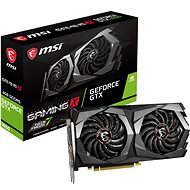 MSI GeForce GTX 1650 GAMING X 4G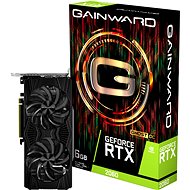 GAINWARD GeForce RTX 2060 6G Ghost OC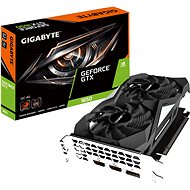 GIGABYTE GeForce GTX 1650 OC 4G
Grafické karty
In the category Grafické karty on Alza.cz, we currently have a total of 362 products, which you can easily buy online and get quickly delivered. See all of your purchases and make orders on our easy-to-use app.
Enter product name
Note (link, Part number etc.):
Check out products sorted by price starting with the lowest price in the category cheap grafické karty
Check out products sorted by price starting with the highest price in the category best sellers, best grafické karty
You'll find products sorted by reviews starting from the highest ranked in grafické karty reviews