Externí disky nabízejí nejlepší a nejdostupnější řešení pro domácí a firemní zálohy velkých objemů dat. Můžete vybírat ze snadno přenosných, odolných a extrémně kompaktních 2,5" disků, stejně jako zvolit některé z domácích síťových úložišť (NAS), které kapacitou a funkcemi hravě uspokojí celou rodinu i menší a střední firmy.
Continue
Jaký typ externího disku zvolit?
2,5" disky – pro notebooky, k nahrávání z televize nebo jako zdroj obsahu k různorodým přehrávačům. Jsou to lehké a snadno přenosné externí dísky, které nevyžadují přídavné napájení.
3,5" disky – uplatní se všude tam, kde potřebujete velkou kapacitu úložného prostoru, ale současně nevyžadujete snadnou přenosnost ani síťové funkce. Jesou to tedy spíše externí disky k počítači, které budete přenášet jen vyjímečně. Nevýhodou totiž může být také nutnost napájení z elektrické zásuvky.
SSD disky – jsou dokonale kompaktní, nevadí jim otřesy, a pokud mají dodatečnou ochranu, jsou téměř nezničitelné. Daní za všechny benefity je vyšší cena.
Chytrá datová úložiště (NAS) – jakmile je jednou zapojíte do sítě a nastavíte, zajistí vám automatické zálohy dat, rozšíří kapacitu úložného prostoru a zpřístupní veškerým zařízením v domácí či firemní síti libovolný obsah.
Disky pro herní konzole – maximálně usnadňují instalaci a nastavení disku pro okamžité hraní, navíc ještě skvěle vypadají.
Externí disk nebo flash disk?
Každé z těchto řešení má své vlastní výhody, které definují jeho ideální nasazení. Externí disky mohou narozdíl od flash disků nabývat vysoké kapacity při zachování nízké ceny. Hodí se tedy především na zálohování a přenášení velmi objemných dat.
Flash disky jsou naopak kompaktní a elegantní nosiče dat, nedosahují však takových kapacit, alespoň ne za nízkou cenu externích harddisků. Jejich velkou výhodou je nízká hmotnost a absence pohyblivých částí, což zvyšuje jejich odolnost. Můžete však zakoupit odolné externí disky, nebo dokonce externí SSD disky, které pohyblivé části taktéž neobsahují.
Externí i flash jsou snadno přenosné disky, musíte se jen rozhodnout, zda byste raději kompaktní rozměry, nebo vysokou kapacitu za nízkou cenu.
Jaká kapacita je pro mě nejvhodnější?
Níže naleznete orientační tabulku pro srovnání kapacity a využítí externích disků, která vám při výběru pomůže.
| | | | |
| --- | --- | --- | --- |
| Kapacita | Video (DVD) | Hudba (mp3) | Fotky (jpg) |
| 120 GB | 25 filmů | 24 000 písniček | 30 000 snímků |
| 500 GB | 106 filmů | 100 000 písniček | 128 000 snímků |
| 2 000 GB | 425 filmů | 400 000 písniček | 512 000 snímků |
Prehled konektorů, rozhraní a propustnosti
Externí disky k počítači nejčastěji využívají některou verzi rozhraní USB, nejmodernější je USB 3.1 Gen2. U Apple zařízení potom Thunderbolt 3.
USB 2.0 – USB 2.0 je dnes již značně zastaralou verzí USB. Pro rychlé externí SSD disky se tedy nejedná o ideální řešení.
USB 3.2 Gen 1 (dříve 3.1 Gen1) – USB 3.2 Gen 1 je staré dobré USB 3.1 (USB 3.0), o kterém se dnes v určitých kontextech referuje novým způsobem. Rozhraní USB 3.2 Gen 1 je schopno rychlostně uspokojit většinu externích SSD disků.
USB 3.2 Gen 2 (dříve 3.1 Gen 2) – USB 3.2 Gen 2 nabízí dvojnásobnou přenosovou rychlost oproti Gen 1, k tomu ještě umožňuje až 100W napájení.
Rozhraní
Konektor
Propustnost
USB 2.0
USB-A / USB-C
480 Mb/s
USB 3.2 Gen 1 (3.1 Gen 1)
5 Gb/s
USB 3.2 Gen 2 (3.1 Gen 2)
10 Gb/s
Thunderbolt 1/2
Mini DisplayPort
10/20 Gb/s
Thunderbolt 3
USB-C
40 Gb/s
Serial ATA II/III
eSATA
3/6 Gb/s
FireWire 400/800
6/9pin FireWire
400/800 Mb/s
eSATA – toto rozhraní bylo dříve nejrychlejším způsobem připojení externích disků. Díky rychlostem nových USB však stojí již ve stínu a celkově se od něj spíše upouští.
FireWire – FireWire má původ v připojování videokamer, dnes je však rychlostmi USB taktéž překonán, proto ho často v praxi nenajdeme.
Thunderbolt 3 – Thunderbolt 3 je alternativou k rozhraní USB, která rychlostně překonává USB 3.2 Gen 2. Jeho konektorem je USB-C a dokáže mimo jiné přenášet také obraz pomocí standardu DisplayPort 1.2.
USB-C – jedná so pouze o konektor, který velikostně zhruba odpovídá standardnímu micro USB, je však symetrický, takže ho vždy zapojíte na první pokus. Zároveň podporuje všechny standardy USB včetně USB 3.2 Gen 2. Dokáže také obsluhovat síťové připojení Ethernet a přenos obrazu s využitím HDMI 2.0. Řada moderních externích disků USB-C nabízí, a to právě díky jeho všestranosti.
Wi-Fi – externí disky s Wi-Fi umožňují přístup k uloženým datům skrze bezdrátovou lokální síť.
i
Pokud byste si chtěli pořídit disk, jehož rozhraní váš počítač nepodporuje, poslouží vám samostatný řadič.
Hide description
Was this information useful?
This form is for collecting Feedback Only. If you have any other inquiries, please our Customer Care team here.
Is something missing or displayed incorrectly? Let us know your suggestions so we can improve the website and customer experience.
Best Deals
1.
External hard drive - USB 3.0 (backward compatible with USB 2.0), 5400rpm
2.
External hard drive - USB 3.0 (backward compatible with USB 2.0), 5400ot, WDBU6Y0020BBK-WESN
3.
External hard drive - USB 3.0 (backward compatibility with USB 2.0 devices), 5400ot, WDBU6Y0015BBK-WESN
Externí disky
Seagate je známý výrobce pevných disků, jehož nabídka se skládá z produktů vyvinutých na základě 40leté...
Požadavky na nová úložiště neustále rostou s tím, jak roste pracovní zatížení. Proto bylo nutné přejít na...
Chystáte se vylepšit svůj herní počítač o efektní RGB podsvícení? Nebo potřebujete kvalitní a...
Potřebujete naformátovat disk pro herní konzoli, vytvořit externí disk, který bude spolupracovat s Windows...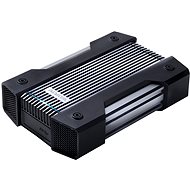 ADATA HD830 HDD 2.5" 2TB black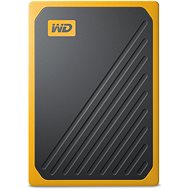 WD My Passport GO SSD 500GB Yellow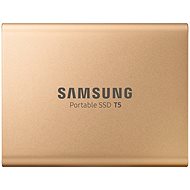 Samsung SSD T5 1TB Gold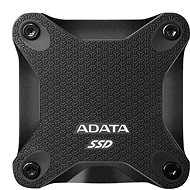 ADATA SD600Q SSD 480GB black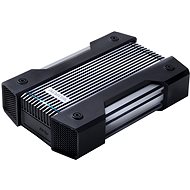 ADATA HD830 HDD 2.5" 5TB Black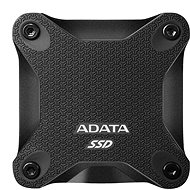 ADATA SD600Q SSD 240GB black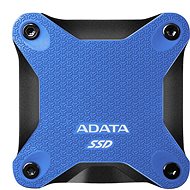 ADATA SD600Q SSD 480GB blue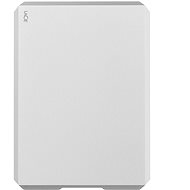 LaCie Mobile Drive USB 3.1-C 4TB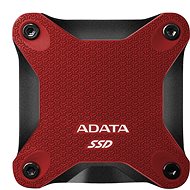 ADATA SD600Q SSD 480GB Red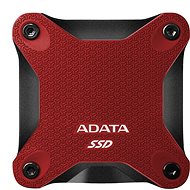 ADATA SD600Q SSD 240GB red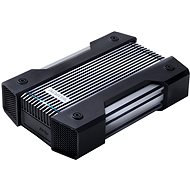 ADATA HD830 HDD 2.5" 4TB Black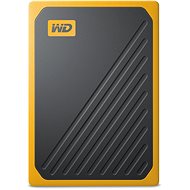 WD My Passport GO SSD 1TB Yellow
Externí disky
In the category Externí disky on Alza.cz, we currently have a total of 585 products, which you can easily buy online and get quickly delivered. See all of your purchases and make orders on our easy-to-use app.
Enter product name
Note (link, Part number etc.):
Check out products sorted by price starting with the lowest price in the category cheap externí disky
Check out products sorted by price starting with the highest price in the category best sellers, best externí disky
You'll find products sorted by reviews starting from the highest ranked in externí disky reviews