Dnešní moderní rádia vám umožní přijímat analogové vlny AM/FM i digitální signál DAB/DAB+. Vyberte si z široké nabídky čítající bezdrátová rádia s Bluetooth či WiFi příjmem a užívejte si třeba poslech internetových rádií nebo příjem z domácí sítě s protokoly DLNA a UPnP. Jak vybrat vhodné rádio?
Continue
Proč si pořídit rádio?
Dnešní rádia kromě poslechu běžných radiových stanic umožňují například také:
Poslech tisíců internetových rádií a podcastů díky připojení k WiFi.
Streamování hudby prostřednictvím internetových aplikací, například Spotify.
Přehrávání hudby z externích zdrojů pomocí Bluetooth, například z telefonu.
Připojení flashdisku přes USB port a poslech hudby z něho.
Typy rádií
Klasická
Vhodná pro univerzální použití doma, na chatě, v dílně a podobně.
Ideální pro umístění na stůl, polici, noční stolek, nebo například na kuchyňskou linku.
Spousta klasických rádií je také vybavena funkcí hodin a budíku.
Přenosná
Vhodná pro poslech na cestách.
Úchyt pro snadné přenášení.
Stylový design v kompaktních velikostech.
Bezdrátová
Žádný překážející kabel.
Baterie s dlouhou výdrží.
V domácnosti je lze umístit i do prostoru bez zásuvky.
Retro rádia
Stylový retro design vás vrátí do starých časů.
Elegantně doplní váš interiér.
Pokročilá výbava jako Bluetooth a slot na SD kartu.
Autorádia
Pro přehrávání hudby a příjem vysílání v automobilu.
Praktické rozměry a jednoduché provedení.
Barevné podsvícení pro snadné ovládání v noci.
Důležité parametry pro výběr rádia
Bateriové nebo síťové napájení?
Bateriové – typické zejména pro přenosná rádia.
Síťové – napájení pomocí síťového kabelu z klasické zásuvky.
Existují také modely s podporou kombinovaného napájení ze sítě i z baterií.
Ovládání rádia
Tlačítka slouží k snadné obsluze rádií.
Displej usnadní provádění složitějšího nastavení.
Dotykový displej pro intuitivní a pohodlné ovládání rádia.
Tuner rádia
FM (VKV) je nejrozšířenější analogové vysílání pro příjem klasických radiových stanic.
LW používá se pro rozhlasové vysílání a má největší dosah, což ocení například cestovatelé nebo jachtaři.
DAB+ je moderní digitální vysílání s jednoduchou volbou programu, výborným mobilním příjmem, doprovodnými multimediálními daty, rozšířenou programovou nabídkou a nižší spotřebou energie.
Rádia vybavená systémem RDS při poslechu FM stanic zobrazují na displeji informace s názvem radiové stanice a právě přehrávané skladby.
Rozhraní rádia
USB a slot na karty – přehrávání souborů z externích úložišť, nejčastěji MP3 a WMA.
3,5mm vstup AUX – možnost připojení dalšího zdroje zvuku kabelem, například přenosného přehrávače.
CD – mechanika pro přehrávání optických nosičů.
WiFi/LAN – přehrávání obsahu z domácí sítě skrze protokoly DLNA, UPnP a poslech internetových rádií.
Bluetooth – přehrávání hudby z počítačů, mobilních telefonů a tabletů.
Hide description
Was this information useful?
This form is for collecting Feedback Only. If you have any other inquiries, please our Customer Care team here.
Is something missing or displayed incorrectly? Let us know your suggestions so we can improve the website and customer experience.
Rádia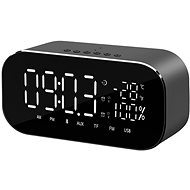 Akai ABTS-S1 BK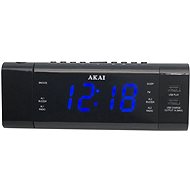 Akai ACR-3888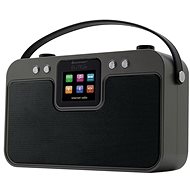 Soundmaster IR4400SW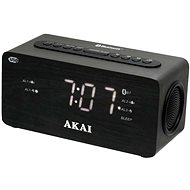 Akai ACR-2993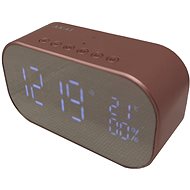 Akai ABTS-S2GD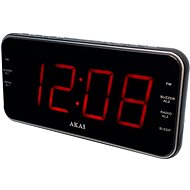 Akai ACR-3899
Rádia
In the category Rádia on Alza.cz, we currently have a total of 309 products, which you can easily buy online and get quickly delivered. See all of your purchases and make orders on our easy-to-use app.
Enter product name
Note (link, Part number etc.):
Check out products sorted by price starting with the lowest price in the category cheap rádia
Check out products sorted by price starting with the highest price in the category best sellers, best rádia
You'll find products sorted by reviews starting from the highest ranked in rádia reviews