Nová baterie do notebooku se hodí v případě, že se ta současná již vybíjí za velmi krátkou dobu (za méně než hodinu), nebo pokud často cestujete a chcete mít notebook stále aktivní. Při výběru se primárně orientujte podle jména (označení) vašeho notebooku. Každá baterie je určená pro konkrétní model, případně modelovou řadu.
Continue
Typy baterií do notebooku
Originální – vyráběné přímo výrobcem notebooku. Máte u nich 100% jistotu, že budou s vaším notebookem pracovat správně. Bývají dražší.
Alternativní – všechny ostatní baterie, které jsou vhodné pro váš notebook, ale nejsou vyráběné jeho výrobcem. Alternativní baterie bývá oproti originální baterii s podobnými vlastnostmi levnější.
Na co se zaměřit při výběru baterie pro notebook
Typy baterie
Li-Ion – oproti NiMH bateriím jsou lehčí, mají delší životnost a netrpí paměťovým efektem.
NiMH – starší a levnější typ (dnes se u notebooků již téměř nepoužívá). Oproti Li-Ionovým bateriím bývají těžší a trpí paměťovým efektem.
Akumulátory, které trpí paměťovým efektem se samovolně vybíjí, pokud se déle nepoužívají.
Kapacita a počet článků
Kapacita – udává se v mAh (miliampérhodiny). Baterie s vyšší kapacitou udrží notebook déle aktivní.
Počet článků – čím více článků baterie má, tím méně se jednotlivé články opotřebovávají. Baterie s více články má delší životnost. Více článků automaticky neznamená vyšší kapacitu baterie.
Jak dlouho vydrží notebook na baterii
K výpočtu výdrže baterie se pro usnadnění často uvádí údaj energie ve Wh (watthodiny).
Orientační čas provozu na baterii získáme vydělením energie (Wh) spotřebou notebooku (W).
Pokud nejsou Wh u baterie uvedené lze je dopočítat: napětí (V) * kapacita (mAh) / 1000
Orientační doba výdrže baterie při kancelářské práci – spotřeba cca 15 W
| Kapacita | 40 Wh | 60 Wh | 90 Wh |
| --- | --- | --- | --- |
| Výdrž baterie | 2,5 h | 4 h | 6 h |
Při hraní her a používání náročných aplikací baterie výdrží méně než při kancelářské práci.
Pro maximální výdrž nastavte podsvícení displeje a výkon počítače na minimum.
Životnost baterie
Při používání dochází ke snižování výdrže baterie.
Baterie by měla při běžném využití v nenáročných podmínkách vydržet cca 3–4 roky.
Dodržováním pokynů pro správné nabíjení a vybíjení z manuálu můžete snižování výdrže omezit.
U některých baterií je uveden i počet nabíjecích cyklů (u Li–Ion baterií bývá nejčastěji 600–1000) a udává, kolikrát můžete baterii úplně vybít a nabít, než doslouží.
Hide description
Was this information useful?
This form is for collecting Feedback Only. If you have any other inquiries, please our Customer Care team here.
Is something missing or displayed incorrectly? Let us know your suggestions so we can improve the website and customer experience.
Best Deals
1.
Laptop Battery - designed for HP, 2200 mAh
2.
Laptop Battery - designed for HP ProBook 4330s, 4535s, 4530s and 4540s, 47 Wh
3.
Laptop Battery - designed for HP, 3350 mAh
Baterie do notebooků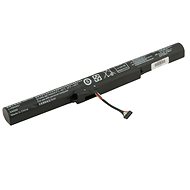 AVACOM for Lenovo IdeaPad Z51-70 Li-Ion 14.4V 2900mAh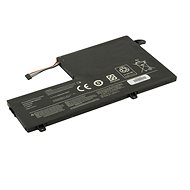 AVACOM for Lenovo Flex 3, Yoga 500 Li-Pol 11.1V 3500mAh
Baterie do notebooků
In the category Baterie do notebooků on Alza.cz, we currently have a total of 353 products, which you can easily buy online and get quickly delivered. See all of your purchases and make orders on our easy-to-use app.
Baterie do notebooků – proved brands
Enter product name
Note (link, Part number etc.):
Check out products sorted by price starting with the lowest price in the category cheap baterie do notebooků
Check out products sorted by price starting with the highest price in the category best sellers, best baterie do notebooků
You'll find products sorted by reviews starting from the highest ranked in baterie do notebooků reviews