Mixéry usnadňují přípravu nejrůznějších pokrmů, desertů i nápojů. V prvé řadě si ujasněte, jaký typ mixéru potřebujete. Poté se rouhodujte podle funkcí mixéru a přihlédněte i na to, z jakého materiálu je tělo mixéru, ale i jeho nože a nádoba na mixování.
Continue
Jaký typ mixéru potřebujete?
Stolní mixéry
Stolní mixér je velmi univerzální. Nabízí široké spektrum využití od mixování potravin přes drcení ledu až k přípravě nápojů. zároveň by si měl poradit i s velmi tvrdými ingrediencemi. Součástí je vždy velká mixovací nádoba s těsnicím víčkem. Mixování je rychlé a efektivní, hodí se i na delší mixování.
Tyčové mixéry
V závislosti na příslušenství (různé nástavce a nádoby) tyčový mixér nabízí široké spektrum využití. Používá se manuálně, musíte ho držet. Má skladnou konstrukci a jednoduchou údržbu. Není vhodný pro delší mixování, má menší výkon. Je určený pro ponorné mixování.
Ruční mixéry
Ruční mixér je vhodný pro mixování, šlehání a hnětení podle příslušenství, jaké má. Nejčastěji se s ním připravují krémy, šlehačka, sníh nebo těsta. Údržba šlehače i manipulace s ním, je snadná.
Nutriční mixéry
Nutriční mixér využijete pro přípravu nutričně bohatých koktejlů a nápojů s vysokým obsahem vitamínů, enzymů a minerálních látek. Poradí si i s velmi tvrdými ingrediencemi, při mixování neničí mikronutrienty obsažené v potravinách.
Smoothie mixéry
Mixér na smoothie je vhodný pro přípravu ovocných a zeleninových nápojů. Mixování probíhá ve speciální nádobě určené přímo k pití, takže konzumace je možná ihned po rozmixování nebo je možné si nápoj vzít s sebou na cesty.
Sekáčky a drtiče
Sekáčky a drtiče jsou určené především pro drcení, sekání či krájení ořechů, semínek, ledu, ale i ovoce, zeleniny apod.
Co dalšího hraje při výběru mixéru roli?
Příkon mixéru
Stolní – disponuje obvykle vysokými otáčkami kolem 20 000 ot/min a příkonem v průměru 900 W.
Tyčový – pro občasné použití stačí příkon kolem 300 W. Jestliže ho využíváte často a s různým příslušenstvím, doporučujeme minimálně 600 W.
Ruční – kolem 100 W by mělo být minimum. Pro přípravu krémů i těst by se měl příkon pohybovat mezi 250–500 W.
Nutriční – spodní hranice příkonu je 600 W, ideální kolem 900 W.
Smoothie – průměrný příkon se pohybuje kolem 350 W.
Sekáčky a drtiče – příkon drtičů se běžně pohybuje kolem 300 W, pokud chcete pouze sekáček, stačí příkon 100 W.
Speciální funkce, které práci s mixérem usnadňují
Doba chodu – u většiny mixérů si můžete nastavit dobu mixování. Nedoporučujeme přístroje bez funkce automatického zastavení po skončení konkrétního programu, mohou být nebezpečné, pokud je včas nezastavíte.
Pojistka proti přehřátí motoru – mixér se automaticky vypne, pokud dojde k nebezpečnému zahřátí motoru v průběhu mixování.
Bezpečnostní pojistka – mixér se nezapne, pokud je mixovací nádoba špatně nasazená na tělo mixéru.
Kvalitní materiál
Tělo – může být z nerezové oceli, ale i kvalitního plastu. U všech typů mixérů si můžete vybrat z designových kousků nejrůznějších barev.
Mixovací nože – vyrábí se obvykle z nerezové oceli, která je velmi kvalitní. V případě nutričních mixérů by měly být pokryté titanovou vrstvou, aby neunikaly vitamíny a minerální látky. Počet břitů závisí na tom, jaké potraviny budete mixovat.
Nádoba – je nejčastěji z kvalitního plastu, ale i ze skla nebo nerezové oceli. Pokud nejde o ruční mixéry, doporučujeme průhledné materiály nejlépe s odměrkou. Budete tak mít nad mixováním lepší přehled.
Víko – mělo by mít kvalitní těsnění ze silikonu nebo gumy, případně mechanismus, kterým lze dobře zajistit.
Doplňkové příslušenství mixérů
Příslušenství mixérů se liší podle jednotlivých typů. Obvykle ale do příslušenství patří různýné nástavce určenýné ke šlehání, hnětení, sekání nebo drcení a také mixovací nádoby rozdílných velikostí.
Některé mixéry se prodávají zcela bez příslušenství, u jiných můžete podle potřeby měnit nástavce i nejrůznější nádoby, ve kterých mixujete. Zvažte, jaké příslušenství doma opravdu využijete.
Hide description
Was this information useful?
This form is for collecting Feedback Only. If you have any other inquiries, please our Customer Care team here.
Is something missing or displayed incorrectly? Let us know your suggestions so we can improve the website and customer experience.
Best Deals
1.
Hand Blender - 750W, 12 speed, Turbo, QuattroBlade, measuring container, whisker, universal grinder
2.
Countertop Blender - two removable 0.6l and 0.3l, made from impact-resistant BPA-free TRITAN material, pulse switch, 500W power
3.
Hand Blender 4v1, 6 years warranty on engine, power consumption 1000W, flow rate control (20 speeds), 800ml mixing bowl with lid, 1250ml chisel with stainless steel knives
Mixéry
Máte rádi smoothie, RAW krémové polévky či jen hledáte výkonného pomocníka na mixování do kuchyně? Mixér...
Hledáte kvalitní přístroj do domácnosti? Vyzkoušejte některý z domácích spotřebičů značky Russell Hobbs a...
Využijte výhodnou akci k nákupu kuchyňského mixéru Concept SM-3050. Pokud tento výrobek zakoupíte do konce...
Mixéry Electrolux z kolekce Explore 7 jsou vybaveny moderními technologiemi pro zachování čerstvosti a...
TRISTAR MX-4820PR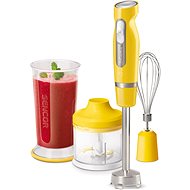 SENCOR SHB 4466YL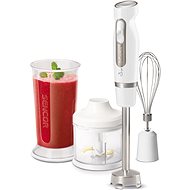 SENCOR SHB 4460WH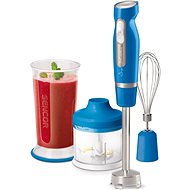 SENCOR SHB 4462BL
Gorenje SIC500BK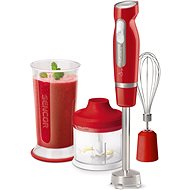 SENCOR SHB 4464RD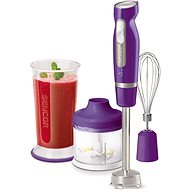 SENCOR SHB 4465VT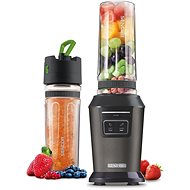 SENCOR SBL 7178BK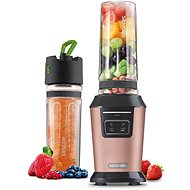 SENCOR SBL 7175RS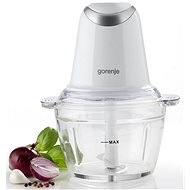 Gorenje S500GW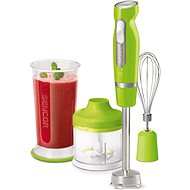 SENCOR SHB 4461GR
Mixéry
In the category Mixéry on Alza.cz, we currently have a total of 460 products, which you can easily buy online and get quickly delivered. See all of your purchases and make orders on our easy-to-use app.
Enter product name
Note (link, Part number etc.):
Check out products sorted by price starting with the lowest price in the category cheap mixéry
Check out products sorted by price starting with the highest price in the category best sellers, best mixéry
You'll find products sorted by reviews starting from the highest ranked in mixéry reviews