Monitor s úhlopříčkou v rozmezí 28"-32" se hodí do kanceláře, k hraní her, pro komerční či grafické účely, ale i jako univerzální monitor do domácnosti.
Continue
Monitor s úhlopříčkou v rozmezí 28"-32" vybírejte podle činnosti, ke které ho budete používat nejvíce
Monitory do kanceláře nebo pro běžné použití v domácnosti
Jestliže víte, že budete u monitoru pravidelně trávit více času, volte model s nastavitelnou výškou a technologií minimalizující únavu očí (Flicker-free, Flicker-safe a další). V opačném případě postačí pouze základní kancelářský monitor.
Herní monitory
U herního monitoru je důležitá odezva a obnovovací frekvence. K hraní her vybírejte monitor s odezvou do 4 ms a obnovovací frekvencí alespoň 60 Hz. Takový monitor dokáže rychle reagovat na změny obrazu. Poskytne tak plynulý a ostrý obraz i v akčních scénách.
Profesionální grafické monitory
K práci s fotkami, videi a v CAD se hodí monitor s minimálně 10bit barevnou hloubkou. Grafický monitor by měl mít široký gamut i pozorovací úhly.
Komerční monitory
Velkoformátové displeje – jsou určené pro každodenní provoz (12 hod. denně a více). Hodí se pro prezentační účely.
Dotykové monitory – umožní ovládat počítač i bez klávesnice a myši. Hodí se jako reklamní kiosky, pokladní monitory nebo samoobslužné systémy.
Na co dalšího se při výběru monitoru s úhlopříčkou v rozmezí 28"-32" zaměřit
Rozlišení
| | |
| --- | --- |
| Úhlopříčka (1"=2,54 cm) | 28"-32" (cca 71-82 cm) |
| Rozlišení zajišťující dostatečnou kvalitu obrazu | Full HD (1 920 × 1 080 pixelů) nebo vyšší |
Typ panelu
IPS/S-IPS monitory – vynikají přirozeným podáním barev, nízkou spotřebou a širokými pozorovacími úhly. Nevýhodou je vyšší pořizovací cena.
TN monitory – často se vyznačují nízkou odezvou. Oproti IPS monitorům jsou levnější, mají méně kvalitní reprodukci barev a užší pozorovací úhly. Zatímco levnější TN monitory využijí méně nároční uživatelé, modely s odezvou do 4 ms se hodí pro hráče počítačových her.
MVA/PVA monitory – cenou i kvalitou obrazu se řadí mezi IPS/S-IPS a TN monitory. Oproti TN obrazovkám nabízí realističtější reprodukci barev a širší pozorovací úhly. Ve srovnání s IPS monitory jsou levnější.
Povrch obrazovky
Matný – neodráží světlo z okolí. Poskytuje méně sytou reprodukci barev.
Lesklý – nabízí syté a reálné barvy. Naopak více odráží světlo z okolí, a proto je hůře čitelný, pokud na něj svítí slunce.
Antireflexní – (lesklý displej s antireflexní úpravou) – představuje kompromis mezi lesklou a matnou obrazovkou. Ve srovnání s lesklým displejem je lépe čitelný na přímém slunci, avšak neposkytuje tak kvalitní reprodukci barev.
Konektory
Před koupí zkontrolujte, zda monitor disponuje alespoň jedním stejným portem jako váš počítač. Pokud tomu tak není, monitor k němu nepřipojíte.

Užitečné technologie, funkce a vlastnosti
Technologie minimalizující únavu očí – Flicker-free, Flicker-safe a další.
Díky nastavitelné výšce snadno umístíte monitor do polohy, která vám bude pohodlná.
Na monitoru s TV tunerem naladíte televizní vysílání stejně jako na televizoru.
VESA uchycení umožní pověsit monitor na držák.
Web kamera v monitoru se hodí, pokud plánujete volat přes internet.
USB Hub umožní přehrávat data z přenosných disků, ale také připojit klávesnici nebo myš.
Pivot umožní natočit obrazovku do polohy orientované na výšku. Hodí se pro některé kancelářské práce a čtení textů z počítače.
Hide description
Was this information useful?
This form is for collecting Feedback Only. If you have any other inquiries, please our Customer Care team here.
Is something missing or displayed incorrectly? Let us know your suggestions so we can improve the website and customer experience.
Best Deals
1.
LCD monitor - WQHD 2560×1440, IPS, LED, 10bit, 5ms, 75Hz, 250cd/m2, 1000:1, DisplayPort 1.2, HDMI 1.4, DVI-D, D-SUB (VGA), FreeSync, Flicker Free, black
2.
LCD monitor 4K Ultra HD 3840x2160, TN, LED, 1ms, 60Hz, 370cd/m2, 1000:1, 2x HDMI, DisplayPort, FreeSync, VESA, černý
3.
LCD monitor - curved, WQHD 2560×1440, VA, LED, 1ms, 144Hz, 300cd/m2, 3000:1, DisplayPort, 2x HDMI, 3.5mm jack, Pivot, Free-Sync, Flicker-Free, VESA, black
Nová éra hraní je tady. BFGD monitor OMEN X Emperium je 65" monstrum s obnovovací frekvencí 144 Hz. Co...
NVIDIA se rozhodla, že bude podporovat otevřený standard Adaptive Sync, který zastřešuje oblíbenou...
Hledáte cenově dostupné herní monitory? Pak se vám budou letošní novinky od ViewSonic líbit. Jsou...
Bádáte, jak připojit notebook k televizi či monitoru? Připravili jsme pro vás článek, který celý postup...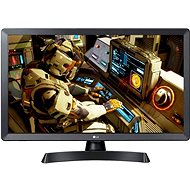 28" LG 28TL510S-PZ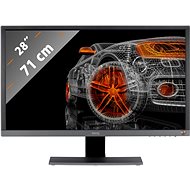 28" BenQ EL2870UE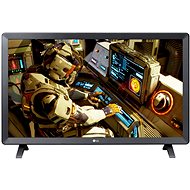 28" LG 28TL520S-PZ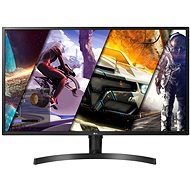 32" LG 32UK550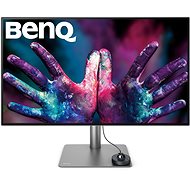 32" BenQ PD3220U
Monitory 28" až 32"
In the category Monitory 28" až 32" on Alza.cz, we currently have a total of 151 products, which you can easily buy online and get quickly delivered. See all of your purchases and make orders on our easy-to-use app.
Enter product name
Note (link, Part number etc.):
Check out products sorted by price starting with the lowest price in the category cheap monitory 28" až 32"
Check out products sorted by price starting with the highest price in the category best sellers, best monitory 28" až 32"
You'll find products sorted by reviews starting from the highest ranked in monitory 28" až 32" reviews