V této sekci naleznete modely procesorů, které se hodí pro overclocking. Ať už chcete taktovat na vzduchu, vodě či tekutém dusíku, jistě si vyberete. Pro trhání rekordů doporučujeme procesory Intel, zejména naše OC PRETESTED verze s delidem od Elkima, nejnovější Coffee Lake i7-8700K a modely z řady Skylake-X. Nezapomeňte na pořádný zdroj, základní desku a dostatečné chlazení.
Continue
Procesory k přetaktování jsou vhodné především pro ty, kteří si chtějí užít nastavení svého hardwaru na maximum, získat vyšší herní výkon nebo je pro ně taktování zkrátka koníček. Principem přetaktování je manuální zvýšení frekvence (taktu) na uživatelem požadovanou (avšak procesorem snesitelnou) hodnotu díky otevřenému násobiči.
Co je potřeba k přetaktování?
Základním předpokladem pro taktování je mít procesor, který to umožňuje – ty nabízí jak Intel, tak i AMD. Také ale musíte mít základní desku vhodnou pro přetaktování – u Intelu to jsou desky s chipsetem Z170, Z270 a s nedávno představeným X299, u AMD jde o chipsety X370, B350 a o chystaný X399.
Základní parametry procesorů k přetaktování
Frekvence
Udává výkon procesoru v MHz nebo GHz. Pokud má procesor odemčený násobič, můžete manuálně zvýšit jeho výkon přetaktováním i o několik set MHz. Tím zároveň dochází ke zvýšení spotřeby a většímu zahřívání procesoru. Doporučujeme proto zakoupit samostatný chladič, jelikož ten základní dodávaný spolu s procesorem většinou nestačí.
Počet jader
Ovlivňuje rychlost zpracování vícevláknových úloh. Obecně lze říci, že čím více jader procesor má, tím je rychlejší – to platí zejména u novějších her a aplikací, které umí využít více vláken. V konečném důsledku tak například 4jádrový procesor o frekvenci 2 GHz bude výkonnější než 2jádrový o frekvenci 3 GHz. Moderní herní procesory mají nejčastěji čtyři až osm jader.
Automatické přetaktování vs. odemčený násobič
Automatické přetaktování procesorů
Většina procesorů má kromě tzv. základní pracovní frekvence, například 3 GHz i maximální OC frekvenci, které lze dosáhnout pomocí automatického přetaktování – u procesorů Intel se o to stará funkce Turbo Boost, v případě AMD je to Turbo Core.
V závislosti na vytížení se procesor automaticky taktuje – pokud pro danou úlohu jeho výkon nestačí, zvyšuje dynamicky pracovní frekvenci až do maximální OC frekvence, aniž by to uživatel poznal.
Odemčený násobič pro manuální přetaktování
Pokud se vyznáte v problematice přetaktování a chcete si pořídit procesor, který má odemčený násobič, vybírejte procesory od Intelu s přívlastkem "K" nebo "X", například Intel Core i7-7700K. Konkurenční procesory AMD s odemčeným násobičem poznáte podle přívlastku Black Edition, zároveň jsou odemčeny všechny procesory z řady AMD Ryzen.
Další vlastnosti taktovacích procesorů
Hyper Threading/Multi Threading – jedná se o vlastnost, díky které je procesor schopen zpracovat dvojnásobný počet vláken, než má jader. V podstatě se každé jádro chová jako dvě na sobě nezávislá jádra. Touto funkcí bývají vybaveny výkonnější a zároveň dražší procesory.
Výrobní technologie – udává se v nm a úzce s ní souvisí energetická náročnost procesoru. Obecně platí, že čím menší výrobní technologie (v nm), tím novější procesor a tím nižší spotřeba.
TDP – vyjadřuje míru odpadního tepla, které procesor generuje. Chladič dodávaný s procesor je dimenzovaný tak, aby stíhal teplo odvádět. V případě přetaktování dochází ke zvýšení TDP a většinou je třeba zakoupit výkonnější chladič.
Box – některé procesory jsou dodávány společně s chladičem.
Integrované GPU – některé procesory v sobě mají integrované grafické jádro, které je svým výkonem schopno pokrýt všechny základní úlohy při běžném použití počítače – prohlížení fotek, procházení internetu, práce s dokumenty.
Hide description
Was this information useful?
This form is for collecting Feedback Only. If you have any other inquiries, please our Customer Care team here.
Is something missing or displayed incorrectly? Let us know your suggestions so we can improve the website and customer experience.
Best Deals
1.
Processor - 6/12T-Core, 3.4GHz (65W), Boost 3.9GHz, 16MB L3 cache, socket AM4, Zen+ 12nm, with Wraith Stealth heatsink
+ FREE Hra pro PC - balíček her - Tom Clancy's The Division 2 Gold Edition, World War Z worth 3 399,-
2.
Processor - 8GHz, 16-threads, 3.6GHz (95W), Turboboost 5.0GHz, Intel UHD Graphics 630 (1200MHz), 16MB L3 cache, socket 1151, dual memory controller, Coffee Lake refresh, without a cooler, only for the 3XX Intel chipset
3.
Processor - Intel UHD Graphics 630 (1200MHz), 12MB L3 cache, socket 1151, dual memory controller, Coffee Lake refresh, no cooler, only for Intel 3XX chipset, 8-Core, 3.6GHz (95W), Turboboost 4.9GHz
Procesory k přetaktování
Čekání hráčů na pořádný procesor pro herní notebooky je u konce. Přichází totiž 8jádrové monstrum v podobě...
Nová generace procesorů AMD Ryzen 3000 se blíží mílovými kroky. Oficiální uvedení chystá AMD na CES 2019...
I přes zmatek na trhu a aktuální nedostatek Intel procesorů máme otestováno v nejnovějších hrách a rovnou...
Otestovali jsme pro vás hru Shadow of the Tomb Raider. V článku se dozvíte, jak jednotlivé detaily ovlivní...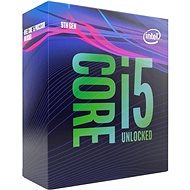 Intel Core i5-9600KF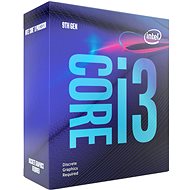 Intel Core i3-9100F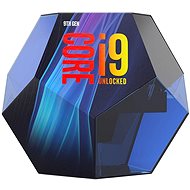 Intel Core i9-9900K DELID DIRECT DIE
Procesory k přetaktování
In the category Procesory k přetaktování on Alza.cz, we currently have a total of 62 products, which you can easily buy online and get quickly delivered. See all of your purchases and make orders on our easy-to-use app.
Procesory k přetaktování – proved brands
Enter product name
Note (link, Part number etc.):
Check out products sorted by price starting with the lowest price in the category cheap procesory k přetaktování
Check out products sorted by price starting with the highest price in the category best sellers, best procesory k přetaktování
You'll find products sorted by reviews starting from the highest ranked in procesory k přetaktování reviews