Mezi stolní počítače patří výkonné herní sestavy, pracovní stanice či kompaktní All In One modely. Rozhodli jste se pro stolní PC a nevíte, jak se v mnoha parametrech vyznat a co si vybrat? Poradíme vám.
Continue
Proč zvolit stolní počítač?
Dali jste přednost stolnímu počítači před notebookem, nebo jste stále na vážkách? Podívejte se na výhody a nevýhody stolních PC.
Nejlepší poměr cena/výkon.
Nabízí nejvýkonnější procesory a grafické karty.
Komponenty stolních PC lze snadno měnit.
Stolní PC lze sestavit přesně podle vašich požadavků.
Stolní PC nejsou mobilní.
Zabírají více místa.
Vyžadují PC periférie jako je myš nebo klávesnice.
Stolní počítače na doma
Domácí počítače nabízí široké možnosti využití. Základní sestavy se hodí na brouzdání internetem, sledování filmů či vyřizování e–mailů. Výkonnější domácí PC mohou sloužit k úpravě fotografií, základnímu stříhání videa či hraní méně náročných her.
Herní počítače
Herní počítače přinášejí maximální výkon pro hraní nejnáročnějších her. K jejich výbavě patří nejméně čtyřjádrový procesor, dedikovaná grafická karta a paměť RAM s minimálně 4 GB. Díky výkonným herním VR–Ready PC si můžete vychutnat virtuální realitu v pohodlí domova.
Pracovní počítače
Pracovní počítače se hodí pro všechny profesionály. V nabídce naleznete jak základní kancelářské PC, tak i pokročilé pracovní stanice, včetně specializovaných modelů na střih videa.
i
All In One PC mají všechny vnitřní komponenty integrovány do monitoru. Hodí se do práce i pro každodenní domácí využití. Jejich výhodou je skladnost, design a minimum kabelů. Pokud hledáte ještě kompaktnější počítač, podívejte se do nabídky našich Mini PC.
Alza PC
V nabídce také naleznete Alza PC, které sestavili a v náročných testech prověřili naši technici. Máme sestavy od herních nadšenců pro herní nadšence, výkonné pracovní stanice pro profesionály či streamery, ale i počítače do kanceláře nebo pro běžné domácí využití. Ke každému Alza PC získáte navíc několik benefitů:
Prodloužená záruka na všechny Alza PC po dobu 36 měsíců.
On–line servis pro maximální pohodlí a rychlá technická podpora.
Garance opravy do 5 pracovních dnů se svozem v případě poruchy zdarma.
i
Sestavíme vám počítač na míru
Nevybrali jste si v nabídce Alza PC? Vyberte si komponenty dle libosti a nechte si od nás sestavit počítač na míru. Zkontrolujeme, zdali jsou jednotlivé části kompatibilní a hotový počítač otestujeme. Na tyto sestavy se vztahují stejné benefity jako na Alza PC.
Počítače Mac a iMac od Apple
Apple Mac nabízí jedinečný design, vysoký výkon a optimalizovaný, intuitivní operační systém. Vyniká především spoluprací s ostatními produkty firmy jako iPad, iPhone, MacBook či Apple Watch. V nabídce naleznete Mac Mini, Mac Pro a All In One zařízení iMac, včetně jeho extrémně výkonné verze iMac Pro.
Ekosystém Apple umožňuje sdílení hesel a souborů mezi Apple zařízeními, možnost vyřizovat SMS i hovory z iPhonu na počítači a mnoho dalšího.
Servery
Servery jsou počítače, které poskytují služby dalším zařízením v síti. Jedná se o sdílení tiskáren, disků, řízení uživatelských účtů či třeba hostování virtuální infrastruktury. Obvykle se jedná o velmi výkonnou stanici, která může být složena z více počítačů. Servery bývají umístěny v datových centrech nebo serverovnách.
i
NAS úložiště jsou speciálním druhem serverů, které slouží primárně k ukládání a zálohování dat. Připojit se k nim lze skrze internet z mnoha různých zařízení. Jde tak vytvořit domácí či firemní datový cloud.
Software
Software je nedílnou součástí každého stolního počítače. Co tato kategorie skrývá?
Nejdůležitější komponenty počítačů
Počítače se skládají z mnoha komponentů. Od procesoru přes grafické, síťové a zvukové karty, zdroje až po paměť RAM. Jaký hardware patří mezi nejdůležitější?
Procesory se liší počtem jader a frekvencí. Obecně platí, že čím více, tím lépe. Pro hraní a náročné aplikace se hodí procesory Intel řady i5 a i7, pro běžnou činnost spíše modely i3, Celeron a Pentium.
Grafické karty mohou být integrované nebo dedikované. Integrované karty se hodí pro běžné úkony a kancelářskou práci, zatímco ty dedikované nabízí vysoký výkon pro hráče a profesionály.
RAM paměť pod 8 GB se hodí nenáročným uživatelům. Paměť 8–16 GB je vhodná pro hraní her a práci v náročných programech. Kapacitu 32 GB a více doporučujeme nejnáročnějším uživatelům.
Typ úložiště může ovlivnit rychlost PC:

HDD má velkou kapacitu, ale je pomalejší.
SSD dosahuje daleko vyšší rychlosti při načítání OS a aplikací, ale je dražší a má nižší kapacitu.
Hybridní SSHD disky jsou, zjednodušeně řešeno, HDD s menším SSD.

Intel Optane Memory je cacheovací paměť, která počítač s běžným HDD zrychlí na úroveň rychlých SSD disků. V naší nabídce máme rovněž i Optane PC, která jsou touto pamětí již vybavena v základu.
Stále si nejste jistí, jaký stolní PC vybrat? Vyzkoušejte průvodce Jak vybrat PC.
Hide description
Was this information useful?
This form is for collecting Feedback Only. If you have any other inquiries, please our Customer Care team here.
Is something missing or displayed incorrectly? Let us know your suggestions so we can improve the website and customer experience.
Best Deals
1.
Mini Computer for online content, movies Alza Media, YouTube, Netflix, Hulu Plus, Google Play Movies and Music, Chrome, micro USB, HDMI, full HD 60fps, integrated WiFi AC, without power adapter (powered via the included USB cable)
2.
Computer - Intel Core i5 8400 Coffee Lake, RAM 16GB DDR4, NVIDIA GeForce GTX 1050Ti 4GB GDDR5, M.2 PCIe NVMe SSD 256GB + HDD 1TB 7200 rpm, DVD, WiFi 802.11ac, Bluetooth 4.2, USB 3.1 Gen 1, USB-C 3.1 Gen 1, HDMI 2.0, DisplayPort, DVI, Memory Card Reader, USB Keyboard and Mouse, Windows 10 Home 64bit (4MG98EA)
3.
Mini Computer - CPU Broadcom Quad-Core BCM2837B0 1.4GHz 64bit, VideoCore IV 3D GPU, 1GB RAM, Wi-Fi 802.11 b/g/n/ac, Bluetooth 4.2, 4x USB, HDMI, LAN, microSD slot
Počítače a Software
Apple keynote na konferenci WWDC 2019 je za námi a s ní i představení významných novinek. A že bylo letos...
All-in-one počítače a herní PC Lenovo zaujmou směsicí vlastností, jako je vysoký výkon, povedený design a...
Alza.cz společně s moderní taxislužbou Liftago testují možnosti sdílené přepravy zásilek. Ty by nově mohly...
V dnešním článku se podíváme na to, jak a čím měřit teplotu komponentů v počítači...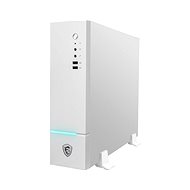 MSI Prestige PE130 8RB-021EU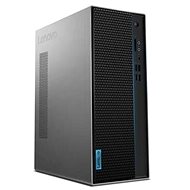 Lenovo IdeaCentre T540-15ICB Gaming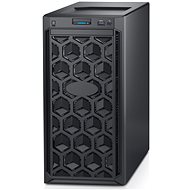 Dell PowerEdge T140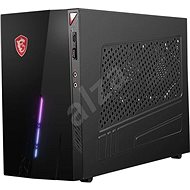 MSI Infinite S 9SI-039EU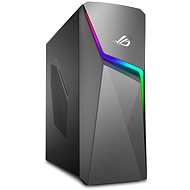 ASUS ROG Strix GL10CS-CZ003T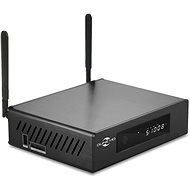 Dune HD Pro 4K Plus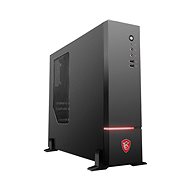 MSI Codex 9RB-033EU
Počítače a Software
In the category Počítače a Software on Alza.cz, we currently have a total of 731 products, which you can easily buy online and get quickly delivered. See all of your purchases and make orders on our easy-to-use app.
Enter product name
Note (link, Part number etc.):