Základní desky GIGABYTE
Společnost GIGABYTE patří mezi nejspolehlivější výrobce PC komponent na trhu. Ať už jste nadšený pařan, nebo klasický uživatel, který si chce složit počítač podle svého gusta, základní deska GIGABYTE je skvělou volbou. Na výběr jsou jak modely za rozumnou cenu, tak herní desky řady AORUS a GIGABYTE Gaming. Základní desky se vyrábějí v provedení Ultra Durable, díky kterému jsou odolné a vydrží vám mnoho let.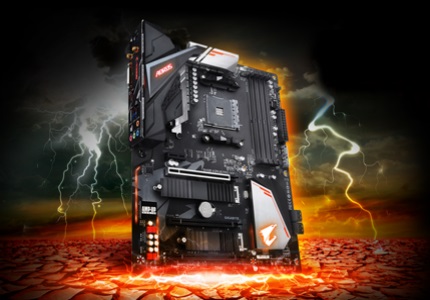 GIGABYTE H110 – skvělá volba za rozumné peníze
Hledáte spolehlivý základ pro svůj počítač, ale nechcete do komponentů investovat příliš velké peníze? Základní deska GIGABYTE H110 nebo H310 je tu pro vás. I přes nižší cenu vás deska nadchne podporou USB 3.2 (dříve USB 3.1) a procesorů Intel 6. a 7. generace. Ovládejte pomocí aplikace GIGABYTE App Center veškeré parametry základní desky. Aplikace Cloud Station vám zase umožní sdílet data a ovládat vaše PC prostřednictvím mobilního telefonu nebo tabletu odkudkoliv.
Herní základní desky GIGABYTE AORUS
Herní základní deska GIGABYTE vám nabídne možnost zapojení hned tří grafických karet i nejvýkonnějších procesorů. Unikátní design vynikne díky RGB LED podsvícení. Maximální výkon podrží chlazení Smart Fan 5, teplotní senzory a speciální hybridní konektory pro ventilátory nebo vodní chlazení. S rozhraním EasyTune snadno doladíte nastavení systému a upravíte taktování i napětí. Základní herní desky AORUS, ale i GIGABYTE Gaming či G1 Gaming si zkrátka poradí s každou výzvou.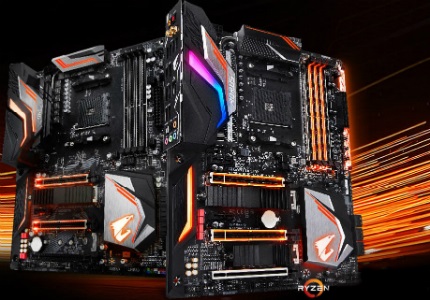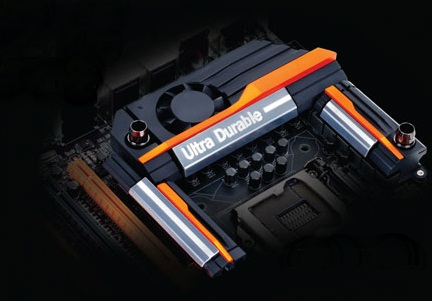 Odolné provedení GIGABYTE Ultra Durable
Základní desky s provedením Ultra Durable nabízí rezistory s ochranou proti sulfuraci, což prodlužuje životnost základní desky a dodává odolnosti nový rozměr. Díky technologii GIGABYTE DualBios jsou základní desky vybaveny záložním BIOSem pro případ selhání primárního. Odolné provedení GIGABYTE Ultra Durable vám také zabezpečí počítač před přepětím, statickou elektřinou a také před vlhkostí.
Was this information useful?
This form is for collecting Feedback Only. If you have any other inquiries, please our Customer Care team here.
Is something missing or displayed incorrectly? Let us know your suggestions so we can improve the website and customer experience.
Best Deals
1.
Motherboard - Intel B360, PCIe x16, DDR4 2666MHz, SATA III, USB 3.1 Gen 2, M.2, GLAN, DVI-D, HDMI, 8ch audio, mATX, sc1151, only Coffee Lake processors
2.
Motherboard - AMD B450, 2x PCIe x16, DDR4 3200MHz (OC), M.2, 6x SATA 6GB/sec, GLAN, USB 3.1, DVI, HDMI, 8ch HD audio, ATX, RGB FUSION, RYZEN, AM4
3.
Motherboard - AMD 970/SB950, 2x PCIe x16, DDR3 2000, SATA III RAID, USB 3.0, GLAN, ATX, 8ch audio, scAM3+
Základní desky GIGABYTE
Enter product name
Note (link, Part number etc.):
Check out products sorted by price starting with the lowest price in the category cheap základní desky GIGABYTE